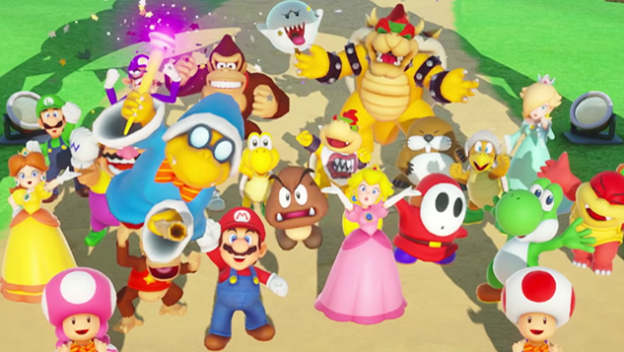 The holidays are here and, for many, that means it's a time for family gatherings. Now, these aren't always the most fun affairs for everyone involved, but in my experience, video games are one surefire way to enhance the get togethers for everyone involved. The secret is that this has to be done right, if you truly want people to get involved.
There are a lot of ways to do this, but it's important to keep in mind that video games are still alienating for some people. It's unfortunate too, because the popularity of bowling from Nintendo's incredibly popular title, Wii Sports, proves that video games are for everyone, including people hanging out in nursing homes. But "hook up a Nintendo Wii" is too easy an answer. Besides, that's so 2008. Instead, bring whatever console you like and remember to keep the games accessible.
One way to make sure the games are accessible is to bring something that has a trivia component. There are a lot of these on offer, but the Jackbox Party Pack games, including the newest one which contains You Don't Know Jack, are a simple way to do this. What's more is that they can be played using a cellphone and can facilitate more players than your average game. If you don't mind the sometimes awkward moments these games can create, as the questions do sometimes veer into adult territory, the solution could be as simple as downloading these games. Besides, awkward is good for bonding, in the right scenarios.
These games are also good for another reason; the rounds are short. There are likely going to be onlookers who aren't ready to jump in right at the start. Opportunities to try games out in short bursts are ideal here. The downloadable game Sportsfriends, for the PlayStation 4, is full of silly games that play out in short rounds. The highlight of this pack of minigames is probably Johan Sebastian Joust, which requires a PlayStation move controller.
Johan Sebastian Joust is a game in which classical music is played at different speeds. Each player has a move controller and their goal is to jostle someone else's controller without moving their own too suddenly. Depending on the speed of the music, the controller can become either more or less sensitive. It's a physical game, so it's probably not best to play it with your great grandma, but it is novel and fun to watch.
Novelty is another good approach, when it comes to incorporating games into the fun. The PlayStation VR is especially good for this, especially if you have the move controllers. Even if people don't play, it's still fun to spectate. With games like Tetris Effect, which is a new version of a familiar classic, and Beat Saber, which is a rhythm and music game, it is easy to get people directly involved. The controls are just intuitive.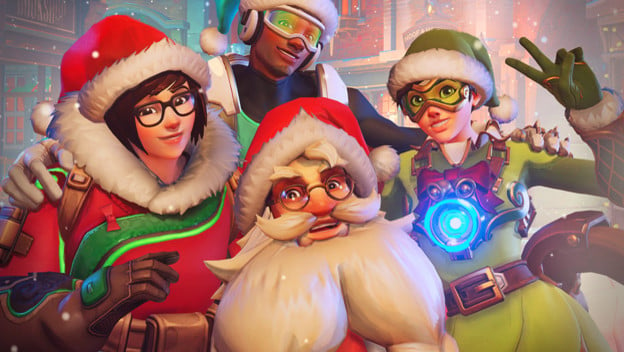 Of course, there are longer, more typical games that can be incorporated. Nintendo is especially good at making this sort of thing. Mario Tennis Aces has a control option that is reminiscent of Wii Sports. Players can play against one another by simply swinging the Joy-Con controller. Arms is a boxing game where people mimic punching to fight one another, although this might be at the higher end of the learning curve. Mario Kart for basically any system will work well, because the game does its best to balance races so newer players have a chance. The newest Mario Party is a simple board game with easy to understand mini games.
If none of this works, though, there's nothing wrong with slinking off an playing a single player game, in my opinion. Family gatherings can be exhausting, and you can still be somewhat present if you carry around a handheld. If you have family members who are gamers, there are also a bunch of local multiplayer experiences that you can engage in that are of the more "hardcore" gamer variety. But if you can, why not give everyone a chance to get involved? It can be great fun and people usually end up laughing, even if they're losing badly. So this holiday, go school grandma in some tennis. Just don't take it too hard if she somehow wipes the floor with you.