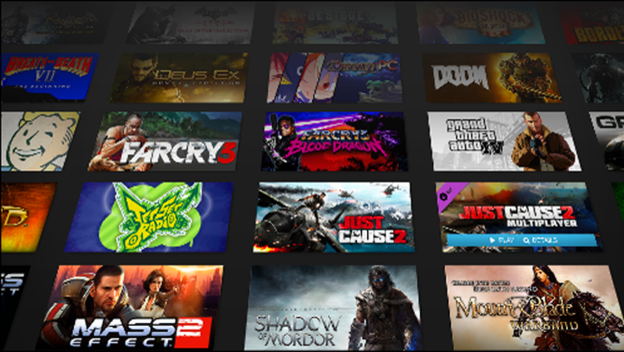 When it comes to things like Game of the Year and sales figures, we spend a lot of time looking at consoles. We spend much less time with PC games (unless you're checking out a PC-centric outlet). It feels like that's generally due to more of a perceived sense of identity with consoles, what with all the battles over exclusives. But while consoles are busy trading blockbuster blows, the PC space paints a different sort of picture about that slice of the gaming pie. At least on Steam, the current biggest PC gaming platform, it doesn't seem like the game of the year is really about games of the year anymore.
Every year, Valve runs several end of the year lists based on various metrics. For the purposes of this little discussion, we're looking at the Best of 2018 Top Sellers list and the Best of 2018 Most Played list. The former is about gross revenue, which means total money brought in from sales, DLC, subscriptions, and so on. The second list is for concurrent players, a metric that has grown more and more important as single video games have become more long term time investments.
The top ten for each list (ordering isn't clear) are as follows:
Top Sellers
The Elder Scrolls Online
PUBG
Rocket League
Rainbow Six Siege
CS:GO
Assassin's Creed Odyssey
Far Cry 5
Grand Theft Auto V
Warframe
Civilization VI
Monster Hunter: World
Dota 2
Most Played
CS: GO
Dota 2
Rainbow Six Siege
Team Fortress 2
Grand Theft Auto V
Path of Exile
PUBG
Realm Royale
Warframe
Monster Hunter: World
The common theme for both lists is that each one is mostly populated by games that released in years other than 2018. That was what immediately stood out to me when I saw these lists. It's a complete contradiction to the typical Game of the Year conversations I'm used to, as a PC outsider. But there's a second common theme as well, and that's Monster Hunter.
Monster Hunter: World is an exceptional game in many ways. Not only is it an incredible video game, as evidenced by its miraculous presence in the televised/streamed The Game Awards standings, but it's also literally the top-selling game in Capcom history. We're talking a series that, while huge in Japan, never truly took off over here, yet this game arrived and smashed all expectations like a raging Rathalos. On the revenue side, sure, a couple of Ubisoft titles that have tons of name clout showed up, but Monster Hunter is the only 2018 game that made both lists. Part of that is undoubtedly its multiplayer appeal, but Monster Hunter: World hardly has DLC. It generated that revenue on pure sales juice.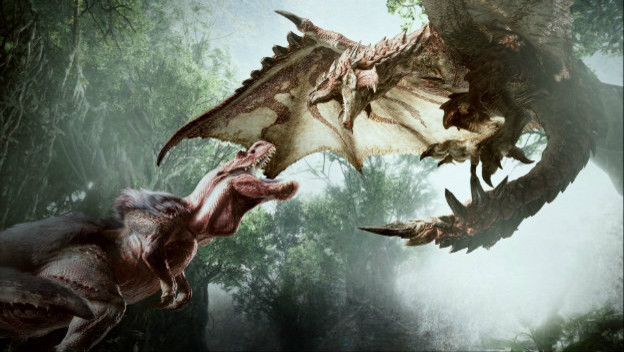 To me, that shows me that the service model for games, while a very unstable and competitive space to insert oneself in, is totally working (in a specific way, with asterisks aplenty). Games are sustaining themselves through their service-oriented models for years at a time. What these lists don't show is the distance between the haves and the have-nots (RIP LawBreakers), but it is indicative of the kind of successes we're going to be seeing down the road. In terms of pure metrics, being new and good isn't enough anymore. You have to be new and exceptional, if you aren't a game that already has a built-in base feeding into service models. I mean, Far Cry 5 was a controversial game, so it's hard to speak of its spot, but even Assassin's Creed: Odyssey stood out among its siblings to both gamers and critics. It too is an exceptional game.
The PC gaming market is still like the Wild West, as much of a stale comparison that is. Marketplaces come and go, and Steam's spot at the top of the mountain is being actively challenged as 2018 winds down. Part of that vibe is the intense competition, that keeps even larger games from standing out or making an impact in the charts. It's the space for service games to roam as kings, and as we see clearly here, the space where the 2018-ass Monster Hunter: World shares the stage with Counter-Strike. It's a striking sign of the times, but in such an unstable space, it can hardly be considered a sign of the future. So what's next?