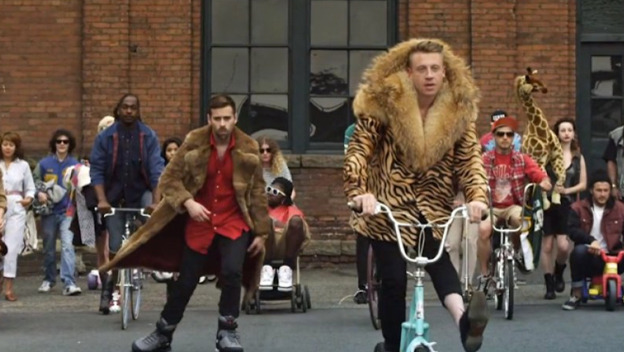 It's the most wonderful time of the year. I'm not talking about the back-to-school gaming rush, though it is in full force and quite robust this year. Now is the perfect time of year for garage sale-ing, thrift-store shopping, and flea-market perusal. The weather's just right for people to be holding garage sales; major retailers are donating or selling hard-to-move items to Goodwill or The Salvation Army, and it's about the right time for major flea-market events to take advantage of the lovely fall weather. Which means, it's the perfect time to start hunting for the best game deals.
I'm going to start with the Goodwill and The Salvation Army shopping tips, mainly because I had a huge score at my local Goodwill in Lake Zurich last week. I like to stop in about once a week and see what they have. If you're hoping to get good games or gaming-related merchandise, stopping in frequently is key. The stock and selection is always changing at Goodwill and The Salvation Army, depending on what they get in, so a store could be a bust one morning and the best score ever later that afternoon.
When you get into a Goodwill or The Salvation Army, the first thing you want to do is check near the registers. Salvation Armies usually have a series of shelves and glass cases where they keep the high-end items, which includes more recent video game releases. NES, SNES, and Genesis games are more often kept with the VHSs and books in a Salvation Army. At a Goodwill, you want to head right for the locked, glass cases near the registers. That's where they keep consoles and games for the newer systems. One of my personal favorite acquisitions is a working FC Twin console with Super Mario Bros./Duck Hunt, two controllers, and all the cords in it for $13.
That isn't to discount the other areas in Goodwill. I found an SNES with no controllers but all the cords mixed in with the keyboards in the "electronics" section for $2.99. Older games, say from the NES era to Xbox/PS2 generation, are kept with the CDs and DVDs. You should always check here if you enjoy older games. On my last trip, the one I alluded to earlier, I found 12 NES games for $1.99 and the Disney Infinity Sidekicks 3-pack for $4.99. Bear in mind, the NES games were all non-sports titles, such as Dragon Warrior II, Castlevania III, Donkey Kong, Star Tropics, and Tiny Toons Adventures, so it was a Major Event.
The best thing about the Goodwill thrifting trips is that the store does have a return policy. If you buy a system or game that doesn't work, you can return it for store credit. Just be sure to check any game cases at Goodwill or The Salvation Army first, as some unscrupulous customers have sticky fingers. (Seriously, you can't pay $3 at a charity thrift shop for a game, looters?)
As reassuring and constant as the Goodwill, Salvation Army, and other thrift stores are, the best deals are typically found at the garage sales and flea markets. Fortunately, we're still at a point where we can take advantage of opportunities to root through other people's stuff. Personally, I prefer the flea-market environment, especially since Wolff's Flea Market in Rosemont, IL is so robust, but you never know when an unexpected find can come from a garage sale.
Plus, with a garage sale, the customer is in the perfect position. The people have the sale because they want to get rid of their stuff. If you're polite enough, and willing to take enough of it off of their hands, you can usually get more than you expect for a premium price. The key is to ask if a game works, knowing the seller may not know or could lie, and negotiate without being insulting. For example, I was recently at a garage sale where there were four N64 games priced at $5 each. I asked if the seller would take $16 for the lot, and she agreed. One of the titles was F-Zero X, so I knew I would still be getting a decent deal even if I did pay $20, but it wasn't difficult to get a slight discount.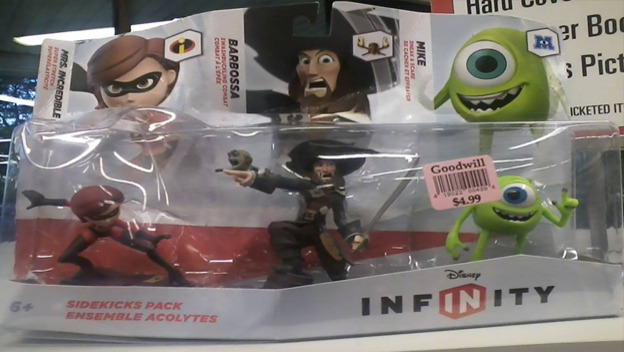 On the other hand, a flea market typically means at least two good video game vendors. They'll have titles worth buying, and usually a large assortment of games for every platform. At the aforementioned Wolff's Flea Market, there are at least three vendors who are always there. They'll know their stuff, and will even be able to offer recommendations about games. They may even be willing to offer trades. For example, a few weeks ago, I traded an extra, standard, N64 copy of The Legend of Zelda: Ocarina of Time and $10 for a boxed, holographic edition of The Legend of Zelda: Majora's Mask. Since they're always there, some of the nicer sellers are even willing to give a refund if the game or system you buy doesn't work.
The only downside about the flea-market environment is that the vendors know their prices. The man who wants $40 for a copy of Earthbound with the box and manual isn't going to budge. You may be able to get the price down $5-10, maybe even more if the vendor recognizes you, but you won't come away with a garage sale, Salvation Army, or Goodwill kind of score.
Above all else, the important thing is to be smart. Go to a thrift store, garage sale, or flea market with a specific game or console in mind. Inspect the cartridges or systems to look for wear. A dirty Genesis or N64 cartridge is no big deal, as a little rubbing alcohol can clean the contacts, and it's likely only cosmetic damage, but I've seen cases where Dreamcast games that have been scratched and repaired with a buffer won't play. As long as you're smart and go in knowing exactly what you're willing to pay and when to walk away, you could come away with a wonderful, classic collection of games.