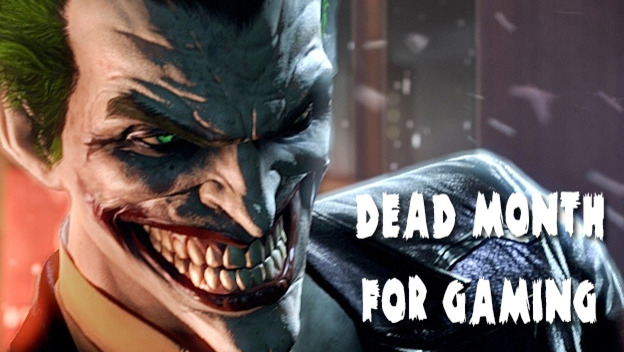 October has always been a bit of a dead month for video game releases, as everyone tends to save their thunder for pre-holiday November releases. With the Xbox One and PlayStation 4 coming out in November this year, October is looking particularly bereft of exciting new games. This year's slate of October console and portable releases is about half the size of last year's, but never fear. There are some bright spots on the horizon. Here's what to look for in gaming this month.
Batman
Origin stories are all the rage in comics and superhero movies, so why not bring one into video games? Batman: Arkham Origins takes the Arkham series back in time. It's also being made by Warner Brothers Montreal instead of Rocksteady Games. Can this new studio do justice to Rocksteady's version of the Bat-universe? The basic gameplay is said to be largely intact, so it comes down to the writing, characters, and the little things that make the player feel like Batman.
Portable gamers can get in on the action with Batman: Arkham Origins – Blackgate for the 3DS and Vita. None of the Arkham Origins games are slated to appear on next-generation consoles, so gamers don't have to ponder whether to wait for a One or PS4 version.
3DS Owners
There's an embarrassment of riches available for 3DS jockeys this October. On the very first day of the month, we've got Etrian Odyssey Untold: Millennium Girl and Rune Factory 4. Etrian Odyssey Untold is a reimagining of the original game in the series and is recommended for veterans and newcomers alike. Rune Factory 4 is the latest in a series that adds adventuring onto the farming-simulation formula we know from Harvest Moon.
On October 12, we have the big kahuna: Pokemon X and Y. If you're into Pokemon, chances are you've been pumped for this game for months, and with good reason. The new 3DS Pokemon models look great, and Game Freak has added some neat, new features to the games. The new connectivity features are looking especially nice, so anybody who loves to battle but hasn't played Pokemon in a while might want to check this new generation of games out.
To close off the month's 3DS exclusive offerings, Phoenix Wright: Ace Attorney - Dual Destinies brings this legal-themed adventure series to the 3DS for the first time.
Next-Gen Games: Buy or Wait?
Two big October releases are slated to come out for current-generation consoles in October. Battlefield 4 is the latest entry in EA's answer to Call of Duty, and Assassin's Creed IV: Black Flag takes the series to sea and tests the waters of open-world game design. Assassin's Creed IV is being released for PS3, Xbox 360, and Wii U on October 29, while Battlefield 4 is out for PC, Xbox 360, and PS3 on the same day. Both games are slated for a November 15 PlayStation 4 release and a November 22 debut on the Xbox One.
If you're planning to get a next-generation console at launch, should you buy these games now, or wait for the next-gen version to come out? If you're going the PlayStation route, Sony is offering to allow gamers to upgrade a PS3 version of Battlefield 4 or Assassin's Creed IV to the PS4 version for $10. Both physical and digital PS3 copies can be upgraded, but the resulting PS4 game will be a digital-download version. In addition, there are time limits for taking part in this promotion, so read the fine print carefully.
Xbox fans don't have access to a similar program for any October releases, but GameStop is running some upgrade promotions that offer a healthy amount of store credit in return for current-generation copies of several games. Battlefield 4 is probably the best choice for upgrading, since anybody looking to participate heavily in the competitive multiplayer scene will want to get in early. Assassin's Creed IV is definitely worth getting on next-gen consoles rather than current-gen, but it's probably worth just waiting for November to buy the next-gen version outright.
Family Gaming
A number of social and family-oriented console games help fill out October's release list. Just Dance 2014 and Zumba Fitness: World Party are out; Skylanders: Swap Force and LEGO Marvel Superheroes come out for current-gen consoles (as always, both will eventually release on everything short of your toaster), and Wii Party U offers a chance for mini-game fun and a pack-in Wii Remote Plus.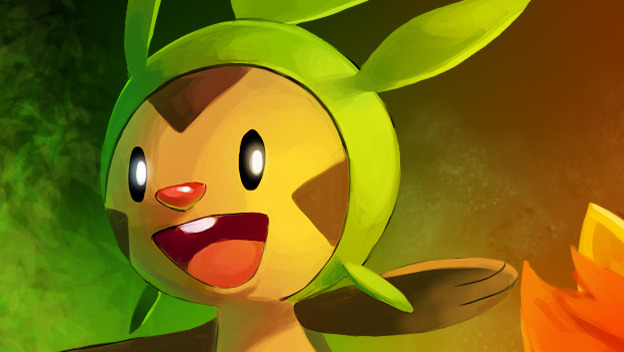 Other Top Choices
There are usually a number of horror or spooky-themed games that release in October, but there aren't many this year. Disgaea D2, a sequel to the story found in the original Disgaea, almost counts with its Netherworld setting. Castlevania: Lords of Shadow – Mirror of Fate HD arrives in digital marketplaces on Halloween and allows players to crack that whip at vampires while costumed children knock on the door and beg for candy.
Beyond: Two Souls also has a supernatural theme to it, and is coming out for the PlayStation 3 on October 8. I saw it demoed earlier this year, and it looks intriguing if a bit cumbersome to play.
Sonic Lost World is coming to the Wii U and 3DS on October 22. I believe we're still in the "hopeful" part of the Sonic cycle for this one, but it's always wise to wait for the reviews when it comes to Sonic games.
That's pretty much it for interesting console and portable games coming out in October. It's a good month to try out some smaller titles, since there aren't too many blockbusters to be had. Bored console gamers might even want to check out the indie or PC scenes, which see a ton of quality and/or quirky releases every week. Next month will be huge, so now's a great time to take a break, try something new, and get ready for the upcoming insanity.