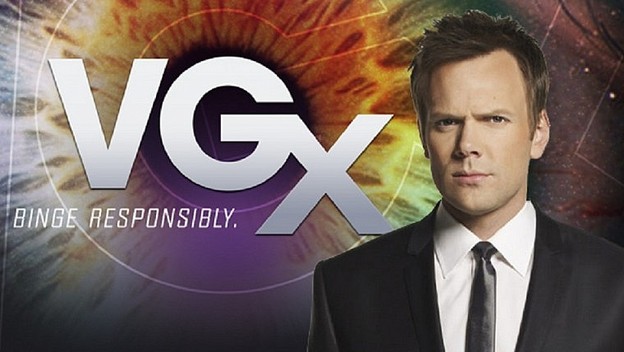 This past weekend, gamers everywhere witnessed what was arguably the worst video game awards show that Spike and GameTrailers have ever produced. With a brand new format built exclusively to cater to the needs of hardcore video game aficionados from around the world, VGX failed to impress in almost every way imaginable and only succeeded in falsely representing the gaming culture we all know and love. To illustrate my points further, I have decided to list 5 specific reasons why VGX was an overall disappointment.
Horrible Guest Host
Community star Joel McHale was announced as the official guest host of the show just a few days prior to the broadcast. Typically hosts of important award shows are meant to entertain by telling great jokes and having playful conversations with both their respective co-hosts and the award winners. In the case of McHale, most of his material wasn't funny and his insults against some of the developers during the livestream even made Geoff Keighley cringe from embarrassment. Aside from all that, the biggest strike against McHale is that he simply isn't a gamer and thus shouldn't have been given the responsibility of hosting a show like this. If Spike made the decision to replace McHale with popular industry journalists, like Adam Sessler or Jeff Gerstmann, then the show would have been much more engaging and gamers would have easily valued the opinions of everyone involved.
Annoying Viral Video Segments
Throughout the show, Spike occasionally had viral segments in which they had YouTube gaming personalities create their own skits to entertain fans. A majority of the jokes in these videos weren't funny or entertaining. All of these segments were nothing more than filler content that only succeeded in stretching out the show to 3 hours. Despite all this, the real tragedy is how these videos gave stereotypical views on who classifies as a gamer in society today. With an array of talented YouTubers out there, it seems like the show producers just settled for whomever they could get at the last minute. This experiment turned out to be a complete failure, and gamers deserve better than this.
World Premieres Of Already Announced Games
Shortly after the VGA's started up back in 2003, the show began to gain notoriety and eventually became another premiere place for world exclusive video game news and reveals. While this year's show had a few gems like No Man's Land and Tales From The Borderlands, pretty much everything else was either already heavily rumored or leaked prior to being officially revealed. What made this even more disappointing was that Geoff Keighley heavily promoted the event early on, and promised we would see plenty of world exclusives from all three companies. Instead, we were all treated to a series of cinematic trailers from upcoming games and hardly any surprises worth talking about. Hopefully this trend will change next year, as by then many more developers will have already started creating new titles on next-gen consoles.
Terrible Award Winner Announcement Format
When the decision was made to present the Game of the Year award early on in the show, one would instantly think that what followed afterward would be nothing short of amazing. In the case of VGX, this concept was horribly wrong, and instead we were treated to more of the same absurdity that we witnessed earlier on. What was even more annoying is that some awards, such as The Most Anticipated Game of 2014, weren't even given any on-airtime or acceptance speeches. I believe that everyone can agree that the Joel Antonio Banderas Gif was nothing short of brilliant, but overall, everything about the awards format was poorly handled from beginning to end.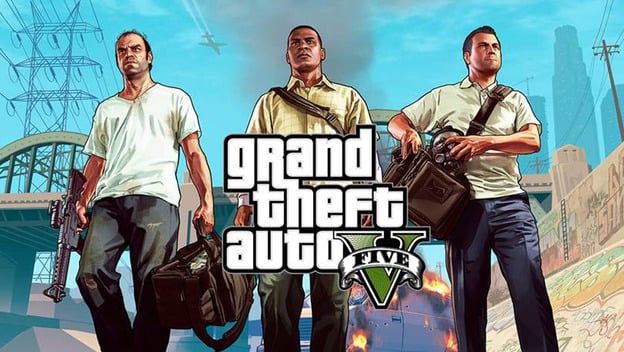 Lengthy GTA V Concert
The idea of a GTA V concert sounded awesome on paper, but was poorly executed in practice. This was primarily thanks to the extended 20-minute length time of the concert. Most of this time could have been used to show off more exclusives and give early adopters of both the Xbox One and PlayStation 4 consoles something to look forward to in 2014 and beyond. Instead, we were all treated to a lengthy series of musical performances that remained dull and boring throughout.
This concludes my list on 5 reasons why VGX was an overall disappointment. Some would argue that we shouldn't put so much stock in the VGA's, because they have never typically been good to begin with. However, when a show is as horrible as this one was, and tries to define what a gamer is, you can't help but feel like some of the misconceptions need to be exposed for what they truly are. Do you agree or disagree with any of the reasons that I have listed above? Please feel free to let us know in the comments section below.