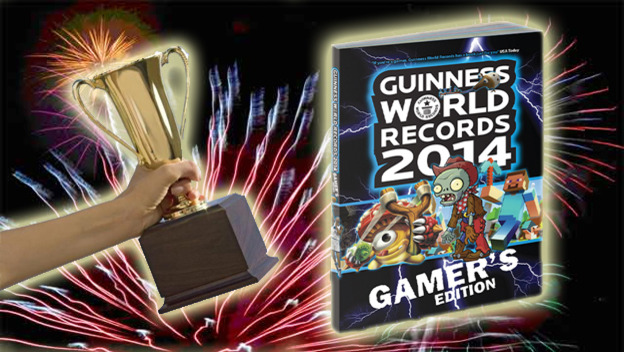 So, here we are at the beginning of a new year, and what a year it has been: ups and downs, lefts and rights--it's been a rollercoaster of various subjective perceptions for all of us. As we pass through into the new year, where most of us pledge to renew ourselves and start anew, let us look back on the year that's past and have a gander at what the world of gaming has done for itself for the previous 365 days by sifting through videogame highlights, courtesy of the Guinness World Records 2014 Gamer's Edition!
You get the basic gist of what the Guinness World Records is all about: large numbers and people / things having large numbers or beating large numbers. Published today, this Gamer's Edition is no different--touting achievements such as the longest marathon on a dance game, the largest videogame collection, and various other record-breaking accomplishments done by (mad) enthusiasts of the gaming world. Four of the featured accomplishments of the Gamer's Edition that I feel are most interesting have had their stories disclosed in a press release announcing the new book.
One of those stories is about the achievement of the largest videogame collection in the world. 43 year-old Michael Thomasson, who teaches videogame history and design at Canisius College in Buffalo, USA, takes this record-breaking landmark with an astonishing 10,607 videogames to his name, which is an absurd amount of games! I've only ever had around 200-ish in my entire lifetime. As if to add the cherry to the top of the cake, this grand collection has had to be restarted from scratch twice! The first incarnation of his collection started back when he was a small boy of 12 when he received Cosmic Avengers (an exceptionally old 2D spaceship side-scroller) for the Colecovision (a console that looks similar to a VCR with TV remotes that have joysticks attached to them). In 1989, Thomasson sold his entire collection just so he could buy a Sega Genesis, where he then started the second incarnation of the collection. Nine years later, in 1998, he sold his entire collection again in order to pay for his wedding. Shortly after getting married though he quickly started up the third incarnation of the collection. With a yearly budget of $3,000, Thomasson buys on average at least two videogames per day--per day!--and his collection now consists from PlayStation mainstream titles to titles on more specialist systems--such as the Casio Loopy (a Japanese system that looks like the baby of a SEGA Saturn and a Nintendo 64). His whole collection is estimated to be worth around $700,000.
The second story is a story about another American who tested her physical endurance by dancing the dance for over two days straight! 37 year-old teacher with five World Records to her name already, Carrie Swidecki from Bakersfield, California, broke the record for the longest marathon on a dance game by playing the popular rhythm game Just Dance 4 for 49 hours, three minutes and 22 seconds. Swidecki, who considers herself as an ambassador for "exergaming" (exercising through the medium of videogames like Wii Fit), said, "I never want to wake up from this dream! 13 years ago I was 210 pounds, and then I discovered how easy it was to exercise using videogames. I lost 75 pounds, went down 10 sizes, set 5 World Records. I have become an advocate to fight childhood obesity in schools!" I am mentally applauding this woman! 49 hours of non-stop rhythm dancing? Dear Lord, I'd probably pass out under three if I'm lucky! Kudos to you indeed, Swidecki!
The third story tells the accomplishment of a British 24 year-old from Hove, East Sussex. Stephen Kish is represented in the Gamer's Edition for achieving high score records on two extremely popular videogame series: Pac-Man and Angry Birds, where he managed to reach a whopping 5,555,552 points on Pac-Man and 37,510 points on Level 1-1 of "Poached Eggs" on Angry Birds.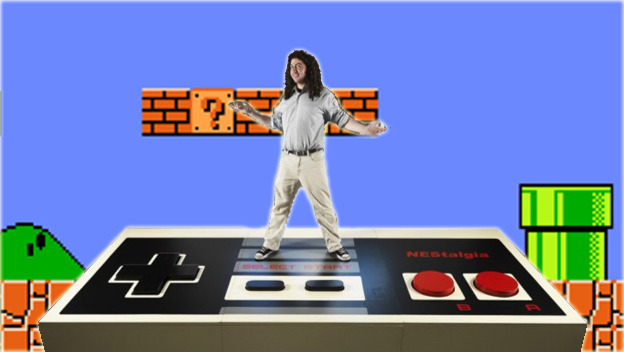 Finally, the last story of accomplishment--which comes at no surprise--is about the mindblowing landmark of Grand Theft Autos V's grand first three days of release, where the title became the fastest game to gross $1 billion (£624.45 million). The fifteenth title in the GTA franchise, GTA V sold 11.21 million units with the first 24 hours of release, and generated a revenue of $815.7 million / £511.8 million, and soon hit the $1 billion mark after 72 hours of release. The title blew previous records way out of the water, records held by the popular Call of Duty franchise and major blockbuster films like The Avengers and Avatar.
There are a bunch of other achievements detailed in the press release, some quite recent record breaks and others still proud holders from years gone by. Gamer's Edition includes them as well as other things, like in-depth interviews with some big names within the industry, and also a list of the Top 50 games as voted for by fans. To have yourself your own copy of Guinness World Records 2014 Gamer's Edition, you can head on over to its official site here!
Now that we're in the new year, let's toast to another good year of gaming! What will 2014 bring, aside from now-current-gen console games and brand-spanking new hardware for PCs? I guess we'll have to live it to find out!
Source: Press release.