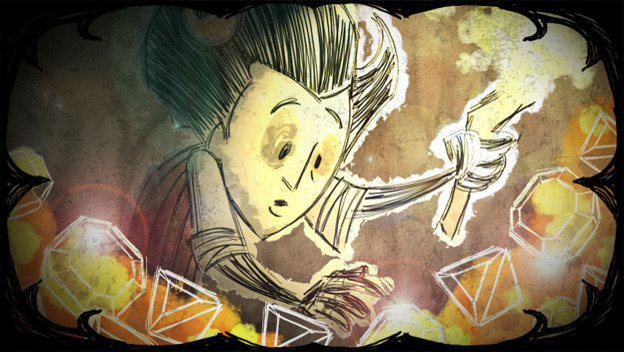 January is going to be a good month for PlayStation Plus members. They're going to be getting a few good PS3 games from 2013 such as BioShock Infinite and Brothers. Those who have taken the leap to the PS4 will be given the opportunity to download Don't Starve free of charge. In my opinion, Don't Starve is poised to be one of the most engaging games to stream on the PS4. It allows some of the most important practices of streaming to shine through without hurting the flow of the game. Let me tell you why.
There's no rush.
Don't Starve is one of those games you can take your time with. Most of the efforts will be allocated to gathering resources to survive the nights and stay fed. You're not being constantly attacked by enemies or fellow players. There will be plenty of time to engage with the chat without losing track of what you're doing. As a player, you can spend a lot of time uncovering every corner of the map and preparing for the long road ahead. Since this is a roguelike, emphasis is placed on being cunning instead of quick. In my opinion, I'd rather watch someone make appropriate preparations for the long road ahead instead of rushing through and dying all the time.
It's a Learning Experience.
Unless you've played the game on PC recently, chances are the world of Don't Starve will be somewhat foreign to you. Even if you have had some experience with the game in the past, you'll see how numerous updates have dramatically changed how it's played. There aren't many other PS4 games that force you to learn everything through experience. You have to discover different crafting combinations, learn how to protect yourself from unexpected base attacks and how to make best use out of the Pigmen. If and when you do eventually die, you can start over with a new character and make use of their specific special abilities. As long as there's something to learn, there won't be a dull moment.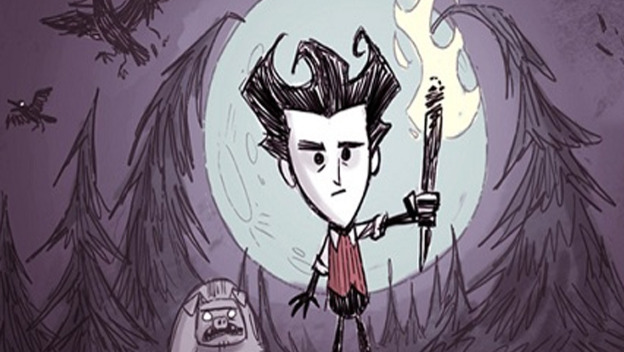 It's Episodic and Personal.
Everyone's experience in Don't Starve will be different. It's up to you to decide where to set up a main camp, when to raid those pesky spider dens and what other goals you're going to set for yourself. People can tune in to subsequent broadcasts knowing what to expect. They may get to know your world just as well as you do. When you die 30 days into the game, those who followed along will feel a sense of loss as well. You'll then start over with a better understanding of what went wrong. A new chapter of your time with the game will begin, and the whole cycle of engagement starts again.
Don't Starve is a great game to play, but it's also compelling to watch. When it's released, I dare you to watch a stream and not get the urge to start playing it yourself.