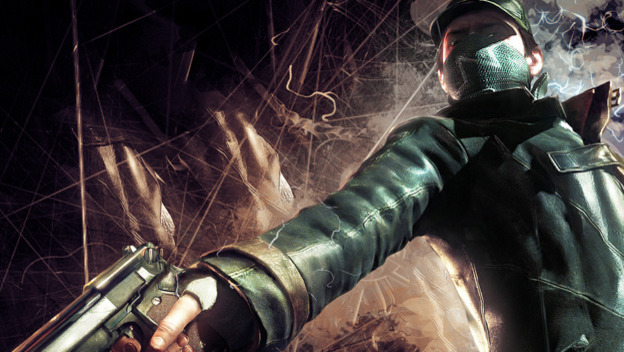 They say idle hands are the devil's tools, and few hands are more idle than those of gamers facing a delay to a much-anticipated title. Since Watch_Dogs was moved from its November release to a vague "Spring 2014" launch date, a number of rumors and controversies have popped up about the game. Here's our analysis of three big rumors about the game.
Rumor: Ubisoft has abandoned the Watch_Dogs trademark
Status: False
A bizarre piece of game industry theater happened yesterday, when the United States Patent and Trademark Office reported that Ubisoft had registered to abandon the Watch_Dogs trademark. A flurry of speculation and Watch_Doge meme jokes followed. Was the game in trouble? Was the company going to change the name or officially make Watch_Dogs into an Assassin's Creed title (more on that below)?
Nobody expected what would turn out to be true in the end. According to Ubisoft, the request for termination was forged, and the company is now working with the USPT to reinstate their trademark. For a more thorough analysis of this incident, see Angelo D'Argenio's article on the topic.
Rumor: The Wii U version of Watch_Dogs has been canceled.
Status: Unconfirmed
Given the number of games that have been canceled or simply not announced for the Wii U, it's not surprising that gamers are leaping on every possible sign that Watch_Dogs won't be appearing on the platform. First it was a rumor that GameStop was canceling pre-orders of the game's Wii U version, an event that was due to an error in the retailer's purchasing system. Although Ubisoft refused to comment officially on the status of the game's Wii U version, the form of "no comment" was a "we don't respond to rumors" message, which gives us no reason to either believe or disbelieve the rumor.
Now fresh rumors of Wii U cancellation are out because Watch_Dogs doesn't appear on Nintendo's official launch schedule for Wii U games in 2013. There are many possible reasons for that absence, however, including the lack of a firm release date or a communication issue between Ubisoft representatives and Nintendo of Japan.
As of this writing, Watch_Dogs for Wii U is still available for pre-order from all major retailers, including Ubisoft's own online store. I'll simply think of this rumor as unconfirmed until there's an official release date for the game, at which point the company will officially reiterate the launch platforms.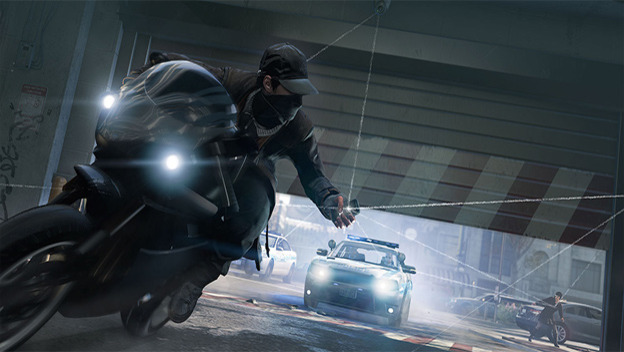 Rumor: Watch_Dogs is set in the Assassin's Creed universe.
Status: Denied by Ubisoft Lead Writer
This rumor heated up when a Watch_Dogs Easter Egg was found in Assassin's Creed IV: Black Flag. In that game, a message from a company that was created for Watch_Dogs was found to have been sent to Abstergo Entertainment, a Templar-controlled company in the Assassin's Creed universe.
During a forum question and answer session on the official Assassin's Creed Initiates website, Ubisoft Lead Writer Darby McDevitt was asked whether we would be seeing more ties between the two universes. McDevitt replied that we would, but that, "its [sic] all in good fun. They are NOT meant to be taken too seriously." In other words, we'll probably see an Assassin's Creed Easter Egg or two in Watch_Dogs because the Ubisoft teams like to be playful, but it is highly unlikely that Aiden Pearce will be given a hidden blade or that the City of Chicago is secretly run by Templars.
Nothing Is True, Everything Is Permitted
Ubisoft as a company tends to be tight-lipped about any and all rumors surrounding its products. The rumor mill around Watch_Dogs says a lot more about gamer culture than it does about the game itself. We get cynical about delayed games, we see the Wii U as a losing console, and we're used to companies cannibalizing the heck out of their popular franchises. Each of those beliefs feeds into one of the big Watch_Dog rumors, even if the evidence behind some of those rumors is sketchy at best.
Hopefully we'll see an official release date for Watch_Dogs soon. Then we can concentrate on interesting speculation about the game itself, rather than rumors that the game is in trouble or is secretly part of an existing franchise instead of being set in an original universe.
Sources:
Polygon: "Ubisoft: Request to government to drop Watch Dogs trademark was faked"
Nintendo: "Launch Schedule of Primary NINTENDO Products by Region"
Assassin's Creed Initiates: "Darby McDevitt – Forum Q&A"