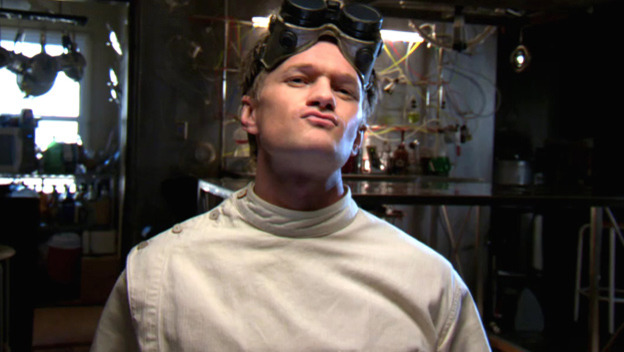 If you are a geek, then I don't need to tell you what Dr. Horrible's Sing-Along Blog is, but just in case there are some normies out there reading this, I'll give you a rundown anyway. It was a web-series that Joss Whedon made during the writer's strike a couple years back. Not being able to work on any of the shows he was known for, Whedon got together with a bunch of nerdy actors, like Neil Patrick Harris, Nathan Fillion, and Felicia Day, to create a story about a super villain who isn't all that great at super villainy. Also it was done in the form of a video blog that you'd probably find on Youtube. Also it was a musical. As you probably surmised by now, it was awesome.
Well, fans of Dr. Horrible's Sing-along Blog have been eagerly awaiting news about a possible sequel, but Joss Whedon has been keeping his mouth shut. Luckily enough, Joss Whedon isn't the only person who wrote the musical. Jed Whedon also a hand in it, and according to a statement made to Entertainment Weekly, he says that it is only a matter of time before a sequel is made. Unfortunately, the problem is finding that time, considering how busy that Joss and the entire cast is.
"We know we have spoken publicly about a sequel in the near distance and our passion to create it, and I promise we have not been insincere. Horrible is still one of our favorite creations by humans who were also us. We have many songs written and the plot outlined, but needless to say, we've been busy. Joss has had a hectic couple of years and is in the middle of the busiest year of his life, as is Zack and as are we. Also the actors have other things they're acting in, I think. So the future is uncertain, our passion remains. DH2 will exist, in some format or another, at some point in the future. Unfortunately, the when is still unclear."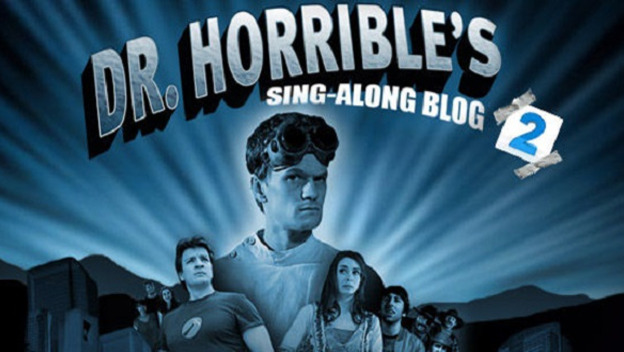 Jed Whedon and his wife, Maurissa Tancharoen, who also had a hand in Dr. Horrible's Sing-Along Blog are also rather busy. The two of them are the showrunners of ABC's new Marvel's Agents of S.H.I.E.L.D. Zack Whedon, another co-writer and creator of Dr. Horrible, is currently working on a new TV drama called The Red Road. Meanwhile, Joss is working on a little known IP called THE AVENGERS! Simply put, every member of the Whedon family has their plate full. In fact, it's unlikely that Dr. Horrible's Sing-Along Blog would ever have been made if it weren't for the writer's strike that kept the Whedons out of work.
The only thing we can do right now is wait and hope that the Whedons find the time to make the sequel sometime in their busy lives… and that the time will synch up with free gaps in Neil Patrick Harris, Felicia Day, and Nathan Fillion's schedules. Aside from these iconic actors, who do you want to see in Dr. Horrible's Sing-Along Blog 2? What plot twists do you want to see? Will Penny come back to life? Will Dr. Horrible finally take down his nemesis Captain Hammer? Let us know what you think in the comments.