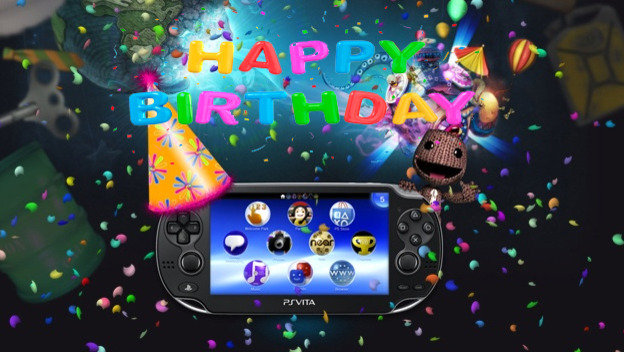 Happy Birthday to the Vita! The handheld is now two years young and finally, finally, the system has done it. The Vita has hit its stride. The handheld has faced a lot of criticism since its February 22, 2012 release, with many people debating its viability as a system. There have been accusations about it having no games, being home to too many ports, and not being worth the money, but I think we're reached a point where all of these arguments are no longer valid. No, there's no real debate anymore. It's happened. The Vita has become a system people should actually own.
The change came about rather gradually. I'd like to think it happened all at once sometime last year, when Vita memory cards started showing up on sale more often, and more games became available, but it was more subtle than that. The library was built up, with both major releases and indie games, and suddenly there weren't just two or three games people would want to play on the system. There were, like, 10. Though, that now legendary $29.99 PlayStation Plus subscription sold on Black Friday 2013 surely played a big part as well.
And now, 2014 is shaping up to be the Year of the Vita, just as 2013 was the Year of the 3DS. It's all clearly starting with that new Vita model. I'm not a fan of it, simply because I don't like to imagine a Vita without that OLED screen, but the new model, with a lower price point and some onboard memory, will surely bring in new owners. Especially since it will be included in a beautiful Borderlands 2 Vita bundle. Getting the latest Vita and a portable version of Borderlands 2 chock full of DLC for $200 is pretty appealing.
Especially since this new Vita ushers in a wave of high profile games. Borderlands 2 is only the beginning. It'll be joined by Final Fantasy X | X-2 HD Remaster, God of War Collection, The Sly Collection, Dynasty Warriors 8: Complete Edition, Conception II: Children of the Seven Stars, BlazBlue: Chrono Phantasma, MLB 14: The Show, Demon Gaze, and Mind Zero and will all be available in the next three months. It's a wealth of games for a system that, in the last year, was lucky to get two major releases per month.
That isn't even considering what will be free with PlayStation Plus over the next few weeks and months. More and more quality Vita games are being given away each month, with Street Fighter X Tekken and ModNation Racers: Road Trip being the two latest big names offered to users. The stakes are constantly being raised as the PlayStation Plus service ages, and we're approaching a point where I wouldn't be surprised to see a game like Tearaway or Persona 4 Golden enter the Instant Game Collection. Not to mention, the other PlayStation Plus perks.
Which brings us to the sales. Sony sees that it needs to keep the focus on the Vita, and that part of that involves discounting games. Just last month, Sony held the first every Vita Play promotion, releasing a new Vita game at a discount each week, and offering money back if people bought two or more featured games. Even now, a Vita Anniversary Sale has just been announced, which will discount 16 games for a week. And they're good games, like Killzone Mercenary, Hotline Miami, and Ragnarok Odyssey. Even the major Back to 2013 sale has six Vita games featured.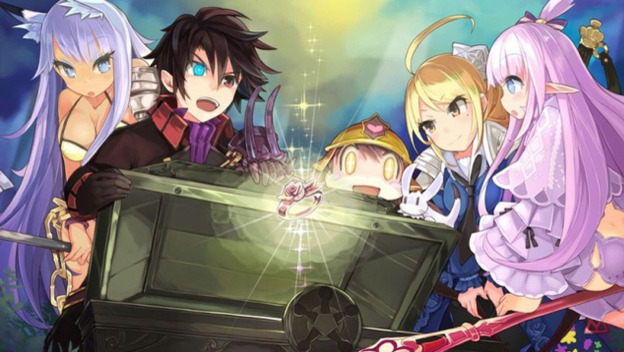 Not to mention, there's the PS4 element to consider. As the console rises in 2014, the ability to remote play most games will cause the Vita to rise along with it. After all, over 5.3 million PS4s have been sold so far, and the console was just released in Japan. If remote play and cross-play is handled well enough, there's an opportunity to use the console to sell the handheld.
It all comes down to 2014 being the do-or-die year for the Vita. It seems like Sony's really learned its lesson when it comes to the handheld, and is ready to do everything necessary to make it not only a viable system, but a necessary one in 2014. Let's keep our fingers crossed and hope this is its year.