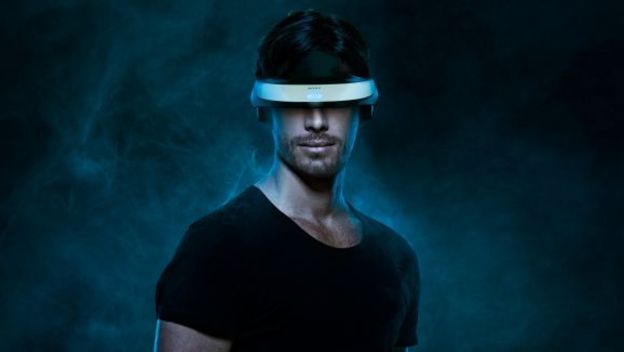 We have heard quite a few stories about Sony's supposed virtual reality headset. A competitor to the Oculus Rift, this new headset is set to bring Virtual Reality gameplay to consoles. This report comes from Edge magazine, but not from Sony itself, so we still aren't sure. However, next week is the 2014 Game Developers Conference, so if Sony was going to show it off anywhere it would be there.
That being said, we have heard tons of reports of third party developers fooling around with the headset. According to Edge, the Sony VR Device is far superior to the Oculus Rift when it first came out. That being said, there isn't a whole lot of software that is compatible with the new headset. Sony will apparently be showing off some tech demos, but third party developers would have to adopt the headset on a wide scale to make it a hit. VR continues to be a niche market for now, which will limit how successful the headset can be.
Sony will be hosting an event at the GDC called "Driving the future of innovation" on March 18th. The big announcement of Sony's new headset will supposedly come from that session. It will be run by engineers from Sony's R&D division, as well as PlayStation Worldwise Studios president Shuhei Yoshida. We will bring you updates from the conference as they happen.
The Oculus Rift has certainly changed the face of VR in the PC world. Its ability to track your head position while simultaneously providing you a personalized 3D display that takes up your whole field of view has really helped to revolutionize the world of VR immersion. Other VR devices have taken advantage of the Oculus Rift, including VR treadmills, motion controllers and even full body harnesses that are meant to completely map your movements to a character in virtual space.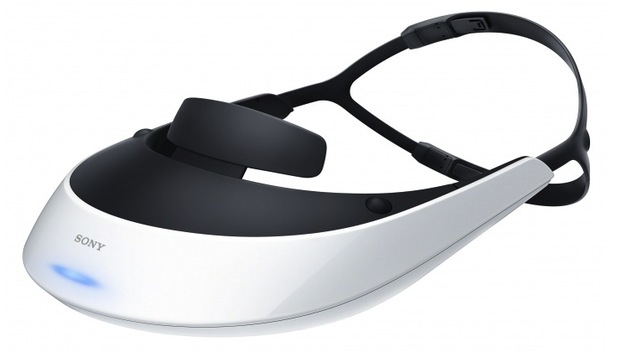 But, for as successful as the Oculus Rift has been, it hasn't stepped foot into the console world. Oculus VR CEO Brendan Iribe told Edge a while back that consoles aren't exactly a focus for the Oculus Rift headset. In fact, he said that mobile games are more of a focus than consoles at this point, which some console gamers took as a slap in the face. "I love consoles but internally we're a lot more excited about where mobile's going to go, and being able to plug it right into a next gen cellphone," Iribe said. "Those things are almost doubling every year, compared to a console that's just stuck it out for eight years."
So Sony's new headset is, basically, unchallenged in the console world. Unless Microsoft steps in, then Sony will have a pseudo monopoly on all VR technology in the console world. Then again, this may simply be an overlooked gimmick, much like the PS3's 3D TV technology, or the PlayStation Move. What do you think? Would you pick up a Sony VR headset? What would you pay for it? Let us know in the comments.