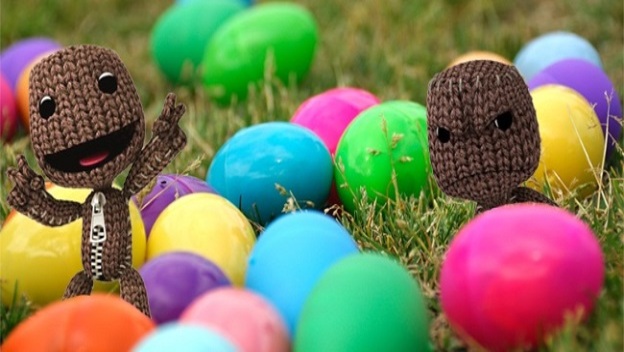 In an attempt to help you enjoy your down-time, I bring you the following games for your consideration…
Another long holiday weekend is upon us. While many will use this opportunity to catch up with family or fire up the old barbecue grill, others will celebrate the Lord's Day in a way that is most meaningful to them: by gaming their asses off! I'm sure many of you already have your picks all lined up. Maybe your plans involve headshots and flash bangs in Call of Duty, or perhaps you'll finally attempt to level-up your Paladin in World of Warcraft by raiding with your guild. No matter how you spend the next few days, it's important to kick back, relax and most of all have fun.
It's always important to make the most of your vacation, so here is a list of several titles (both indie and mainstream) that I think you'll enjoy. Let's take a look…
Deadlight
Release Date: August 2012
Platform(s): Xbox 360
A nice perk that sprung from the next-gen console war is the Games for Gold program. While Sony offers a similar free-games incentive, Microsoft's currently free digital title Deadlight is one you should really check out. Capitalizing on the zombie fad that has swept pop-culture over the last several years, this fun side-scrolling adventure puts a new twist on survival horror. Its beautifully mesmerizing environments (dare I say almost photorealistic at times), combined with witty puzzle-solving gameplay, make for a dark but entertaining good time. You'll need to approach many aspects of this game from an analytical standpoint, as just blasting your way through won't always be an option. I suppose you can also consider this a "period peace," as the game casts you in the role of Randall Wayne during the mid-80s in Seattle. Some may find the controls a bit stiff, but for a free download, I doubt you'll mind all that much.
South Park: The Stick of Truth
Release Date: March 2014
Platform(s): Microsoft Windows, PlayStation 3, Xbox 360
South Park has always had somewhat of a polarizing effect, meaning people either love it or hate it. However, Stick of Truth is an absolute necessity for fans of the series, as it hits on all eight cylinders. While not available on the next-gen consoles; you'll hardly notice. The game literary feels like you're playing an interactive episode of the cartoon. Speaking of which, one of the key fundamentals that makes this game work so well is the writing. All the rude and crude you would find in the TV show translates nicely, but I do admit that much of the comedy is of an "inside" nature (as you will need to have watched the program to get the jokes). However, another large part of this game's charm comes in the form of the light jabs it takes at the RPG community. While the gameplay is somewhat limited, if you're looking for a bit of mindless entertainment, go with this one.
LEGO The Hobbit
Release Date: April 2014
Platform(s): PlayStation 3, PlayStation 4, Xbox One, Xbox 360
I admit this freely: the LEGO series is an unabashed guilty pleasure of mine. I remember first seeing a LEGO game previewed during a promotion hyping the release of Star Wars: Episode III. After just a few moments of brick-busting fun, I was hooked. Since then, we've seen just about every conceivable franchise get the LEGO treatment. While some seem to translate better than others, LEGO The Hobbit is definitely worth a play. Building upon the core mechanics of the past, you'll once again have to use your problem solving skills (along with the special abilities of each unique character in your party) to traverse obstacles or achieve objectives. If you've played the LEGO games in the past, you already know that the re-playability factor is high. Several areas hold hidden LEGO bricks that can only be accessed using characters you acquire later in the game (thus forcing you to backtrack in Free Play Mode). So whether you're a franchise veteran or have NEVER played a LEGO title before, I can still highly recommend this fun little experience for any Lord of the Rings fan. Hell; I'd even recommend it to non-Lord of the Rings fans!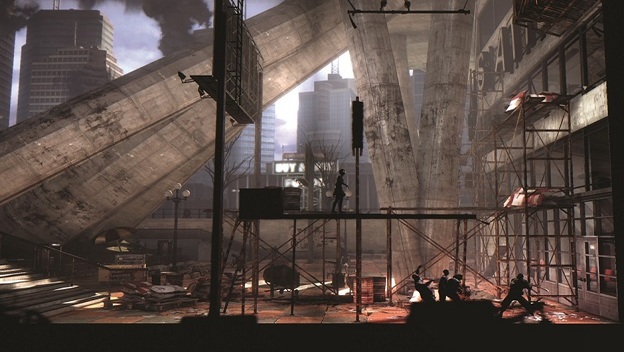 So there you have it. If you find yourself with nothing much to do this weekend, I suggest putting your feet up, grabbing a cold one and giving any number of these great games a try. I know it's sometimes hard to venture outside our comfort zones in gaming (with most of us sticking to our tried and true staples). This might be the perfect opportunity to take a chance on something new and different, a gamble that could pay off in a big way! After all, there is more to gaming than the FPS genre!
Happy Easter everyone!