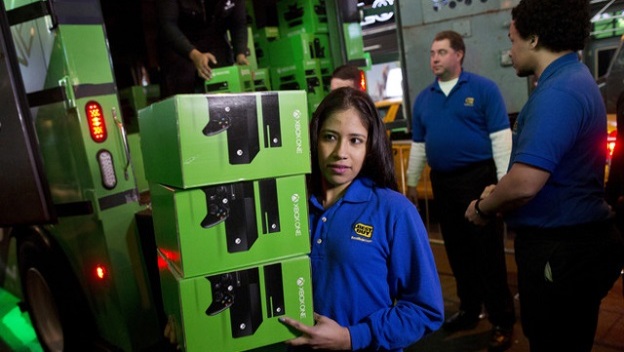 Numbers simply don't lie!
Everyone has their favorite's right? Whether it's your dogs, your cats (or dare I say, even kids) you probably have one you prefer over the other. Well it would seem that the clear favorite of the next-gen console race has become the PlayStation 4. Naturally there are those Xbox fans who can outline a very detailed argument that proves why the Xbox One is better than the PS4, and to them I say, more power to ya! No one should be forced to give up what they like just because it's not the most popular. However, it's important not to live in a bubble. Again I must reiterate: numbers just don't lie.
And that fact is, the PlayStation 4 has always been a better selling console than the Xbox One.
Before I'm buried in an avalanche of trolling hatemail, let me be crystal clear about this. I'm NOT saying the PlayStation 4 is a better console the Xbox One. I do think that from a value standpoint, the PlayStation 4 probably delivers more bang for your buck right now (with its cheaper price tag and slightly better features/services list). But as for the consoles themselves, a few more things need to play out before I'm ready to officially stamp the PS4 with the "better" label (but that day may be fast approaching). If the current trends continue, I'm not sure we'll be having this debate much longer, as it may soon be decided for us. I mean, it's kind of difficult to continue having this debate about "competition" with a straight face after the NPD has just reported that the PS4 has outsold its competitor for the third straight month in a row. The response from Microsoft was also a bit ambiguous. Yusuf Mehdi (corporate VP of marketing, strategy, and Business for Xbox) had this to say in response to the NPD's report: "We're happy to share today that more than 5 million Xbox One consoles have been sold-in to retailers since our launch. The new generation is off to a strong start, with global Xbox One sales outpacing Xbox 360 by more than 60 percent at the same point in time, a true testament to your love of console gaming."
While numbers may not lie, how you spin those numbers certainly can.
Frankly, I see the above press release by Mehdi as Microsoft falling back on their old ways of dodging a bad situation, instead of just tackling it head-on in order to blow through it. To give you some perspective, Sony states they have sold over 7 million PS4 units worldwide. The 5 million mentioned in Microsoft's press release is not only 2 million shy of their competitor, but doesn't even refer to consoles actually sold. Those are just ones provided to retailers with the INTENT to sell. With no recent sales data released by Microsoft, we have no way of knowing where they stand. A stark contrast compared to that of Sony, who can't seem to produce their systems fast enough to satisfy demand (with some pre-orders still going unfilled). Now I'm not suggesting that Microsoft is pleading poverty with the Xbox One by any means. In fact, according the NPD report, both systems are outselling what the 360 and PS3 had done by this point last-generation (which reflects strongly for both companies).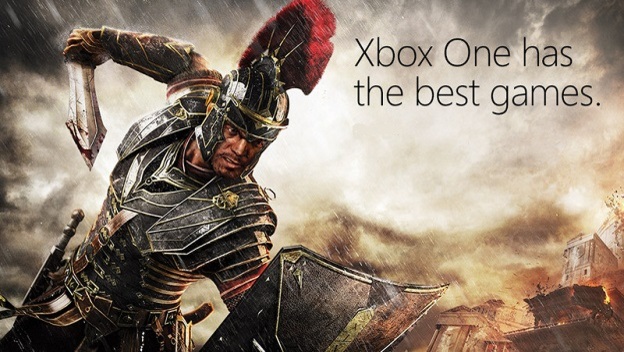 Unfortunately, Microsoft's success isn't measured in relation to how well the Xbox One is doing in comparison to its predecessor, but rather how it stacks up to its current next-gen rival. In that regard, you'd be hard pressed to find a single report or piece of sales data that suggests anything other than a conclusive victory for Sony in the market as of April 2014. Mehdi and others cite the Xbox as having the number one selling games library available, but only when combined with that of BOTH the Xbox One and last-gens 360 (which is obviously a cheap tactic used to lay claim to at least some level of success). A game changer will need to come soon, so in this, I'll leave you with Xbox head's Phil Spencer's latest tweet on the matter: "Definitely in to win. We need to do more, that's 100% of my focus."
Let's just hope this "focus" turns into upward moving sales numbers soon, as this "war" has been a pretty one-sided beat down so far. All eyes now turn to E3 2014 and what the company has in store!