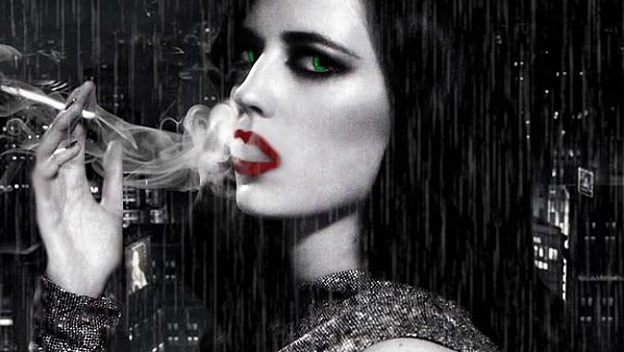 Black and white never looked so good!
Every once in a while, a film comes along that is so stylish and visually captivating people are forced to sit up and take notice. Sin City came at a time when many in Hollywood were experimenting with live action melded with CG and animation in an attempt to create a whole new cinematic feel. Based on Frank Miller's work, Sin City succeeded in giving us a film that made you feel like the characters had flown right off the page (or rather allowed us to step into the comics).
Now, A Dame To Kill For comes almost 10 years after the original, with a cast of familiar faces and new entries. While it promises to have no shortage of action and intrigue, the Dames are never just meant as eye candy. The females of Sin City have always proved to be the perfect combination of sexy and dangerous. So let's take a look at which femme fatales will be making their return, in addition to the new comers gracing the streets of Sin City this time around.
Rosario Dawson as Gail:
One of those characters that you simply don't mess with, Gail is literally the baddest prostitute/dominatrix you're going to find in Old Town (or any other town for that matter). Her love-hate relationship with Clive Owen's character made for great fodder and sexual tension during their last encounter, but beneath the surface burns a passionate love-affair ready to once again bubble to the surface.
Jamie Chung as Miho:
Devon Aoki will not return to reprise her role as the dangerous samurai, as this time the character will be portrayed by Jamie Chung. Seen in the first film as a deadly bodyguard of the girls of Old Town, it's no surprise to see Miho's return alongside Dawson's character Gail. I wonder if she can top the "pez-dispenser" kill from the first movie?
Jessica Alba as Nancy Callahan:
Depicted as the helpless, kidnapped little girl in the first film, we saw Nancy evolve into a full-fledged woman (sex appeal and all). Based on the trailers, it appears that this version of Alba's character is still as strong in her feminine ways as ever, yet will bring a much darker edge this time. Definitely a different side of young Nancy than we've seen in the past.
Eva Green as Ava Lord:
This is one of those characters whose reputation precedes it. For years, while a Sin City sequel languished in development hell, it was rumored that Angelia Jolie would appear in the film as Ava Lord. The part eventually went to actress Eva Green, in a role that Dwight lovingly refers to as a "manipulative bitch" in the comics. It will be interesting to see how this thorn from Dwight's past plays out.
Jaime King as Goldie and Wendy:
What would a Sin City film be without the blonde bombshell that started it all! I've not read all the graphic novels and I'm trying to remain as spoiler-free as possible going into this film. Therefore, since we know Goldie meets an untimely end in the first film (and A Dame To Kill For will intertwine the original), I guess we can assume they'll be telling a bit of her back story here.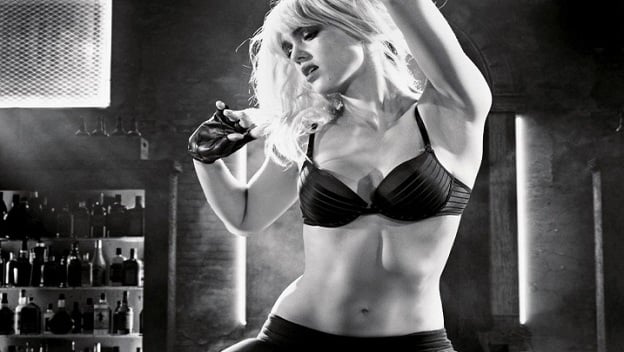 Honorable Mentions:
This sequel will feature a robust cast of A-List stars, not just of the female variety. While cameos like Lady Gaga are expected, we'll also be treated to appearances by Ray Liotta, Josh Brolin (counterpart of Clive Owen) and the returns of Bruce Willis and Mickey Rourke. Last but not least, Joseph Gordon-Levitt joins the all-star cast that promises to dazzle and entertain in this exciting follow-up.
We will have no shortage of great popcorn flicks to check out at theaters between now and the end of summer. However, I thoroughly expect Sin City: A Dame to Kill For to be one of my absolute favorites from this blockbuster season. Man…who knew that in this day and age of high fidelity graphics and 3D iMax a simple black and white flick could still captive us so much?
Just goes to show what can happen when you walk down the right back alley in Sin City…