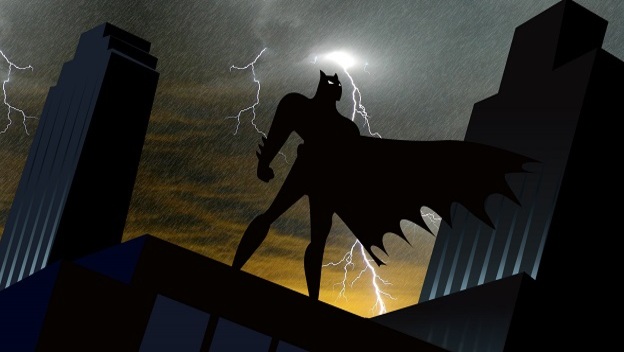 July 23rd, 2014…a day that will live in infamy!
For a spry young man of 75, the Dark Knight certainly does well for himself! At his age, he still manages to captivate us with countless video games, TV shows, movies and comics. If there is one DC franchise that defines the word longevity, it's most certainly Batman. While many would consider the more high-profile Superman series the "face" of DC, I'd venture to say Batman has a bigger fan base. The mystique and allure of the character, combined with the personal tragedy and subsequent drive for vengeance, is something that people connect with in a completely different way than his Kryptonian counterpart.
This fact is not lost on DC, who recently announced the 75th anniversary celebration of the Caped Crusader!
And what a celebration it will be! DC has already laid the ground work for a stellar 2014 for any Batman fan. We're in for several new animated films, like Son of Batman as well as Batman: Assault on Arkham (which is based on the hit video game). Speaking of Arkham, we not only just received a brand new expansion pack to Arkham: Origins entitled Cold, Cold Heart (which tells the tale of Batman's first encounter with Mr. Freeze); but we are awaiting with baited breath the arrival of Arkham Knight. Marking the first entry in the series on the next-gen (which will feature a drivable Batmobile and a Gotham City that is five times larger than in previous games), it's apparent that just on the gaming and movie front along; this year will be very exciting! Oh, did I forget to mention that the first ever Batman/Superman crossover is coming to theaters? Yahtzee!
However, DC has decided to go one step further in marking this momentous occasion, with the announcement of the official Batman Day! In a recent press release, the company touted the special event will take place on July 23rd. It reads, "In celebration of Batman's 75th anniversary, DC Entertainment is partnering with thousands of comic book retailers and bookstores across the nation to celebrate 'Batman Day' on Wednesday, July 23. As part of the festivities, fans who visit participating retailers receive a free, special edition of DETECTIVE COMICS #27, featuring a reimagining of Batman's 1939 comic book debut, designed by Chip Kidd with a script by The New York Times #1 bestselling author Brad Meltzer." Also given out on the day will be a commemorative cape, graphic novel bookmarks and four different masks inspired by some of Batman's most famous comic runs.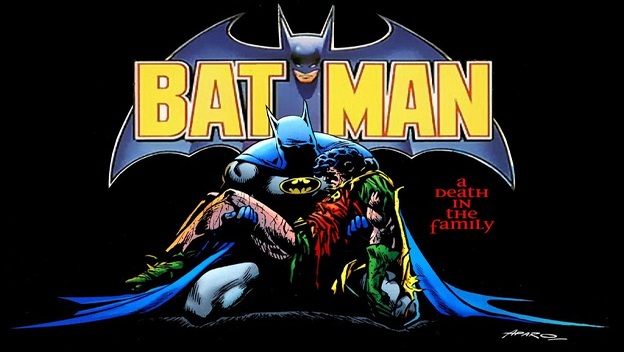 But why wait 'till July 23rd to celebrate Batman Day?
I don't know about you, but every day around my house is Batman day! These festivities that DC has planned for 2014 are just the icing on the cake for a guy like me. I say waiting until the middle of summer is too long. You'd be surprised how many simple things you can do right now to get your Bat on! For example, if you have one of the many streaming services (like Netflix, iTunes or Google Play), I suggest spending an evening with a classic episode of The Animated Series. This show was done so well, it's absolutely timeless (and still holds up). I personally recommend episode #43 entitled "His Silicon Soul." It doesn't' feature the Joker or any other familiar Batman villain, but rather a cyborg who actually believes he is Batman. It's intriguing and you'll find yourself really feeling for him by the end. After that, I say a trek back to Arkham City is in order. While you probably finished the main story mode long ago, you'll still find the streets of Gotham still swimming with crime. The sheer volume of side-quests and mysteries left to solve will keep you busy for hours. I prefer this one over the latest Origins release, simply because you can probably pick it up for next to nothing in a bargain bin somewhere.
Finally, do something that many fans have yet to try: read a Batman comic. Remember, our favorite masked vigilante did get his start on the pages of Detective Comics #27. While many point to The Killing Joke, The Dark Knight Returns or Long Halloween as the essential Batman comics to read, I choose a different route. I'd go with Batman: A Death in the Family. This shocker proves that not every story has a happy ending (especially for the second Robin Jason Todd).
So if you find yourself with nothing to do on a dark and stormy night, invite the world's greatest detective over for a fun filled evening of pure entertainment. I guarantee you'll enjoy it more than that Sister Wives marathon you have Tivoed!