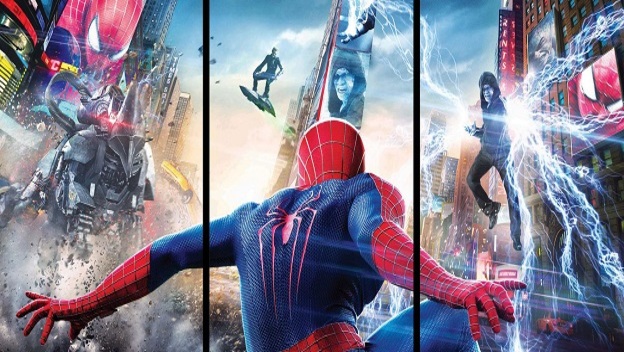 Is your Spider-Sense tingling yet? Mine sure is (that or I've got a rash)…
The latest entry into Marc Webb's new Spider-Man franchise is finally upon us, and not a moment too soon (since his first foray with the character back in 2012). The combined chemistry of both Emma Stone and Andrew Garfield (as Gwen Stacey and Peter Parker respectively), gave us our first glimpse of what the characters were always meant to be from their original comic book days. With The Amazing Spider-Man 2, Webb and the entire cast hopes to up the ante by building on this new world they have created. And based on the trailers and the myriad of TV spots we've been inundated with leading up to the big premiere…it looks like the wall-crawler will delivery in a big way.
But before we make the trek to theaters and order our oversized tubs of buttery popcorn goodness, I think an honorable mention of the Raimi series is in order. After all; if not for the combined success of the original X-Men film of the late '90s and Rami's Spider-Man of 2002, you wouldn't' have the blockbusters of today like Avengers or Iron Man. Even though the trilogy ended on a bit of a sour note for fans (and by sour I mean god-awful), the impact of those original films are still being felt today in the reboot. Personally, the Toby McGuire/Alfred Molina face-off is still my favorite cinematic Spidey tale to-date, and one whose influence is not lost on director Webb. In a recent interview, he talked about how his movie differs from the original Raimi flicks, specifically comparing his second script to the 2004 release of Spider-Man 2. When asked by The Daily Beast how this Peter Parker compares to Toby McGuire's (who ultimately wants nothing more than to give up the mantle of Spider-Man), Webb says "He knows he has to be Spider-Man and he's contemplating the sacrifices Peter Parker has to make. His relationship with Gwen is the central engine of the film, but just from a dramaturgical standpoint…With Electro, he has enormous cinematic potential, the way he looks is cool, and how do you stop that guy? I thought it was a worthy adversary for Peter Parker, and it was always something I was fascinated by in the comic books."
With a sequel, the stakes are always higher. So how will The Amazing Spider-Man 2 push us upwards and onwards?
Well, in the first release we saw a very different take on Peter Parker's backstory. Marc Webb had always said that doing just another origins story wasn't the way he wanted to go. Instead, what we got was an injection of espionage and intrigue. Not only did Peter face his evolution into the superhero we know and love today, but he also dealt with the uncertainty of the disappearance of his parents (which is something that Webb wants to expand upon across the entire trilogy). Were they kidnapped? What secret project were they working on, and more importantly, are they still alive? Look for more of this tangled web to unfold in the new film, with Oscorp at the center.
On the action front, in addition to Electro (played by Jamie Foxx) and Rhino (which will feature a cameo by talented character actor Paul Giamatti), Peter will face his first encounter with the most iconic of Spider-Man advisories: the Green Goblin. However, even with an already packed roster of villains, fans can also look for seeds of even more future Marvel projects to be planted. For example, the trailer gives us a shot inside Oscorp, where both the Vulture's Wings and Doc-Ock's mechanical arms can be seen in the background. It has already been confirmed that Sinister Six and Venom stand-alone films are currently in-production. You have to wonder just how far Webb has been asked to go in order to lay the ground work for these upcoming characters. Speaking of upcoming (or future as it were), fans will be treated to something they've craved for quite some time: a Spidey/X-Men crossover. Now don't get your hopes up too high, as all we've heard is that the after-credits scene will feature a tease for the new X-Men: Days of Future Past. While copyright issues have prevented any mixing of the franchises in the past, could this be the first sign that those walls are finally starting to come down just a bit?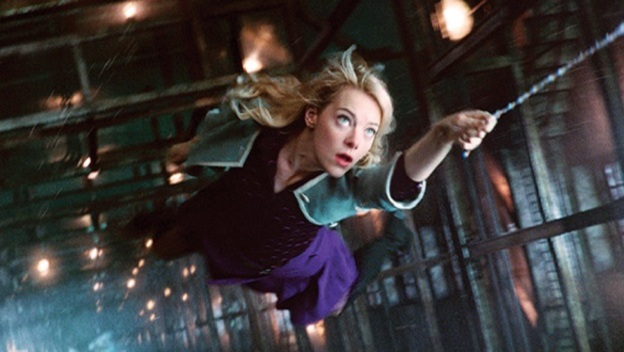 One thing is for certain: The Amazing Spider-Man 2 looks to be a fun ride. I reviewed the first film and gave it a solid 5 out of 5 (with The Avengers only garnering 4 out of 5 in my book). Sequels used to suffer from that old stereotype of being terrible and not living up to the originals. However, takes like The Dark Knight and others have proven this simply is not always the case anymore.
I'm truly looking forward to see where this weekend's epic will take our friendly neighborhood Spider-Man next (and if Gwen Stacy will…well…I won't spoil it for you).