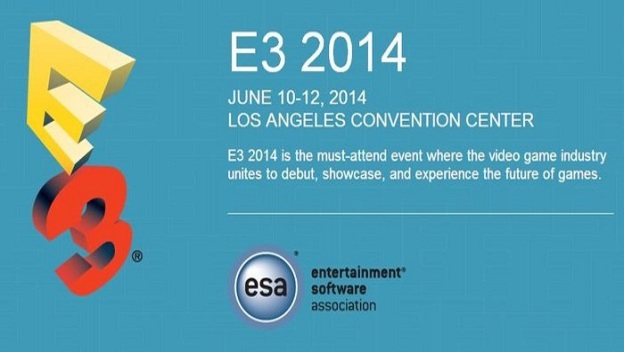 There's a reason you only get one chance to make a first impression!
Every industry has its big event. Film has the Oscars, music has the Grammys, and Broadway has the Tonys. While E3 isn't an awards ceremony, it's certainly the biggest shin-dig video games have to look forward to. This year will be no exception, as it will mark the very first E3 event after the historical launch of the Xbox One and PlayStation 4 (which essentially fired the opening shots of the console war's next round). E3 2014 will set the stage for what news and speculation will monopolize the headlines of gaming sites and forums for months to come.
And while many companies gear up in their attempts at having a good showing this year, Microsoft is paramount amongst those who should have their game face on.
The house of Xbox has a bit of an uphill battle on their hands. First off, they'll be walking into the LA Convention Center on June 10th firmly occupying the #2 spot. And I'm not talking a #2 spot that is neck and neck (where the PS4 and Xbox One are trading potions back and forth). I mean the Xbox is a distant #2 (almost by default). Microsoft's console is currently being outsold by the PS4 worldwide by a 2:1 margin; a position I'm sure many never dreamed they'd be in just a few short months after launch. But these are the facts. Not to mention that gamers and game journalists alike have not forgotten last year's E3 debacle, which had Microsoft's questionable new policies leaving a bad taste in everyone's mouth. The firestorm that was set off just one year ago resulted in the longest public flogging of a company's image in recent memory. Gamers are often divided and sometimes it's impossible to get them to agree on anything. However, in the weeks after E3 2013, on thing was certain: gamers were united in their displeasure with Microsoft. What should have been a honey moon period for the company (coasting off the excitement of their new console's reveal) instead turned into a continuous stream of flip-flopping and Mea culpa-ing their asses off. From security concerns surrounding their new Kinect 2.0 (which they would now be forcing you to buy for a non-negotiable $100 price increase), to horrible restrictions regarding used games, the console's eventual launch was surrounded by a fog of bad-will amongst many consumers. In juxtaposition, the PS4 set sail to a ticker tape parade in comparison. A stark contrast to be sure.
But credit where credit is due. Microsoft is working feverishly to right their ship as of late. So how will that translate to E3?
Xbox head Phil Spencer has been the face of the Microsoft apology tour. He's spent A LOT of time in the press over the last several months, trying to damage control many of last year's failures. To his credit, I've heard a lot from him recently that makes me believe the blinders have perhaps been removed, and Microsoft has finally seen the light. Their new "games first" approach is certainly a welcomed step in the right direction. This is hopefully what they'll bring to E3. What Microsoft desperately needs right now is a few key announcements they can use as the lynchpin of their 2014 strategy.
Another common thread among Xbox One complaints is that Microsoft promoted it as a media hub first, with games taking a back seat. The focus on television THIS and social THAT were at the forefront of last year's key note speeches (leaving some to wonder "…WHAT ABOUT THE GAMES?"). The success of the first Xbox hinged on Halo, pure and simple. Titanfall and the newly acquired Gears franchise are good games, but they're simply not going to cut it in this case. Microsoft needs a much bigger shovel to dig themselves out of this particular hole... perhaps more than one.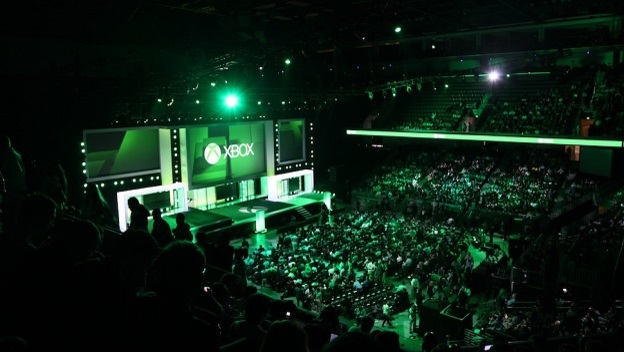 Luckily, Spencer's recent comments via Twitter not only shed some light on what fans can expect from the Xbox maker in a few weeks, but that Microsoft may finally have their sights firmly set on the proper target. When asked if they'll be any new announcements forthcoming, Spencer replied, "Yes, we'll announce both new IP and new sequels at E3." While I have a hunch as to which sequels are coming down the pipe, the new IP is what interests me the most. The prospect of something fresh in gaming is always an exciting proposition.
If Microsoft can wow us with a few awesome concepts (and then deliver on said promises), perhaps we'll see that gap between the Xbox and the PlayStation finally begin to close in 2014.