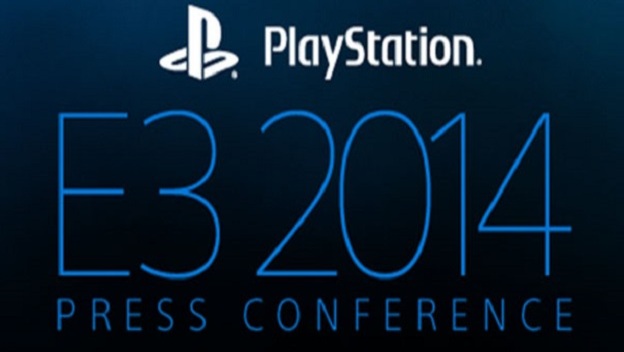 It's one again time to separate the men from the fanboys.
Can you feel that? The buzz. The electricity. There is only one thing that can gin up that kind of excitement in our industry (outside of a major console launch). It's the Electronic Entertainment Expo (or E3 for short…but you already knew that). While this is an annual event, 2014 promises to be a particularly interesting year for sure. Last year left us with promises and speculation as to what the future would hold for the next-generation. Now, 12 months later, all of those questions have been answered. Next week's convention will showcase (more than anything else) the fall-out of the ups and downs of 2013. Who's on top? Who made the right decisions? Who made the wrong ones?
Most importantly, we'll learn where we go from here!
There is virtually a metric-ton of information that inevitably flows out of this convention each June, so it would be impossible to encapsulate everything into a single article. However, I'll do my best to give you a brief rundown of what to expect in some key areas from the biggest consoles names (as well as a few items on my wish list).
Obviously, there will be a very different vibe at both the Sony and Microsoft booths this time 'round. Sony has essentially kicked ass all year long, so expect them to continue to ride high (and possibly pull out another "Best-In-Show" award). A focus on their Morpheus project is likely, as the Oculus Rift will no doubt have a huge presence at the convention as well (more on that later). However, if I were a Sony executive, I'd spend 90% of my time focused on their new PlayStation Now streaming service. This is their ace in the hole that could solidify their position in the console war for good.
Microsoft, on the other hand, will need to completely flip the script if they hope to avoid another debacle. In what should have been a long honeymoon period of good press for Team Xbox following last year's event, ultimately resulted in them dealing with a public backlash regarding several sketchy announcements. Damage control was the best they could muster during this rocky period, which lasted right up until the launch of their next-gen console. Recently appointed Xbox boss Phil Spencer hopes to rectify that this year, brining a whole new attitude and strategy to the convention. Also, a redesigned system with a lower price (sans the Kinect 2.0) has gone a long way to buy good will among consumers ahead of time. Let's hope what they have in store will allow them to build on it, hopefully using this as a stepping stone to a new beginning. My prediction: expect a focus on software, with titles like Halo 5 and a new Gears game getting the lion share of the attention.
As for Nintendo, what can I really say? They're apparently so afraid of striking out, they refuse to even pick up the bat and take a swing. They'll once again be sitting on the sidelines this year, opting out of a major keynote speech in lieu of playable demos on the convention floor. I'd like to see Nintendo make a comeback folks, I truly would. But E3 is the dance, yet they seem to have ZERO fight left in them (aside from what can be found in Super Smash Bros). Now we hear that President Satoru Iwata isn't planning to show up at all, due to "health reasons."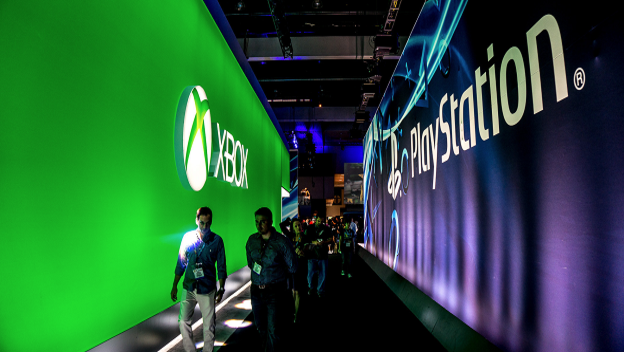 Even before Facebook swooped in with their bag of money and bought up the Oculus Rift, I have always been a supporter. Granted it's just a peripheral, but I still wanted to give it an honorable mention. The idea of an immersive virtual reality environment absolutely intrigues me. Now, with the advancements in our console's hardware (being able to generate nearly photorealistic graphics) never has there been a better time for this type of innovation. Luckily, the Oculus has been embraced by many in the industry, as development on all fronts is rolling along at break-neck speed. What you'll likely see next week will be a variety of smaller "tech demos" rather than any real mainstream game integration. However, there is one announcement regarding the headset that some feel is long overdue; when will a consumer-grade model be announced for retailers? I'm tired of just hearing about this thing, I want to get my hands (and head) on it! Let's hope we get the good news in a few days.
Of course there is much more on the horizon for E3 2014, as we still have lots to dig through. As you can see, I've not scratched the surface on the gaming side of things just yet. So check back Monday as I highlight the most anticipated titles expected to make waves, along with a few favorites I'm personally keeping a close eye on!
Don't forget, stick with CheatCC for our coverage of the 2014 Electronic Entertainment Expo hailing from the L.A. Convention Center starting June 10th-12th.