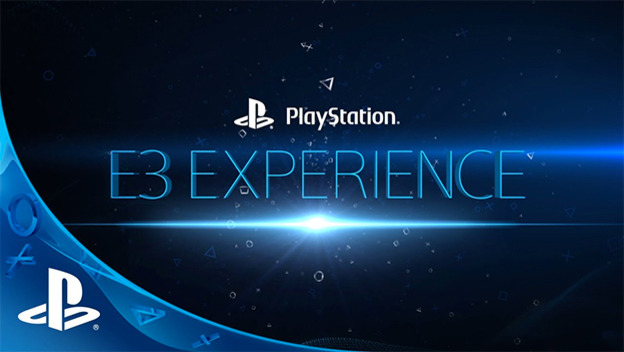 Sony finishes off our first day of E3 press conferences with nearly two hours of game trailers and announcements, only getting off track for a little bit near the end. The company gets points for being even more packed with games than Microsoft's conference, but loses points for blathering on about TV when we're all starting to get tired and cranky. We'll keep that to a minimum in this write-up, and just get to the good stuff!
The conference kicked off with a darn cool Destiny trailer. The vision of alien planets that Bungie has is pretty spectacular. Destiny's Beta is coming first to the PlayStation 4 on July 17. Sony will also be hosting a special "first look" Alpha event this Thursday-Sunday on the PS4. A white PS4 Destiny Bundle will release along with the game.
Anticipated Release: September 9, 2014. Multi-platform.
Next, The Order: 1886 gave us a very hairy trailer, giving us an up-close look at its werewolves and a small glimpse at gameplay.
Anticipated Release: February 20, 2015. PlayStation 4 exclusive.
In Entwined, a lovely origami bird and fish dance across the screen. It's a game about two souls in love who can't be together. Players control the two characters, one per analog stick, and must guide them through various "lifetimes," or levels, as us mortals say. It's available right now in the PS4 store for $9.99.
Anticipated Release: Right now. PlayStation exclusive.
In August, we'll be getting new standalone DLC (like Far Cry: Blood Dragon) for inFAMOUS: Second Son called inFAMOUS: First Light. This one stars Abigail Walker, a Conduit with neon powers. As my people once said, badical.
Anticipated Release: August 2014. PlayStation exclusive.
Oh hey, it's the LittleBigPlanet people, here to introduce LittleBigPlanet 3! Sackboy has some new friends who can do spiffy things like wall-jump, change size, and fly, making multiplayer more interesting. The game still has iffy jumping controls if the developer gameplay session is any indication. Somebody hire Miyamoto to help these guys with their platforming, because everything else about their games is delightful. So delightful, in fact, that this game is backwards-compatible with all previous LittleBigPlanet levels. Zowie!
Anticipated Release: November 2014. PlayStation 4 exclusive, of course.
Now we've got a new game from, well, From. They're the Dark Souls people, and this game is particularly dark. It's called Bloodborne and is so very dark that I can't see much of what is going on between grisly camera pans onto twisted body parts.
Anticipated Release: 2015. Exclusivity unknown.
It's time for more Far Cry 4. This time, we're treated to Far Cry 4: The REI experience. It's got grapples and trees and guns and gyrocopter piloting and explosions and pachyderms. The Sony angle here is that on PlayStation platforms you can invite your friends to play multiplayer with you even if they don't own the game. Hey, that's pretty cool.
Anticipated Release: November 18, 2014. Multi-platform.
I'll give this to the Dead Island folks: they know how to do trailers. Dead Island 2's trailer features a jogger with a bit of a... secret. Also either Jack Black or a sound-alike. It will have some exclusive content and a 30-day Beta on the PlayStation 4.
Anticipated Release: Unknown. Multi-platform.
From the Dimension of Unexpected Crossovers comes news that Diablo III: Ultimate Evil Edition on the PlayStation 4 comes with a special The Last of Us-themed dungeon. We won't be seeing Joel and Ellie down there, but we will be seeing plenty of clickers. I'll just mention here that later in the conference, Sony showed a trailer for its upcoming PlayStation 4 remaster of The Last of Us, which looked like a PlayStation 4 remaster of The Last of Us.
Release Dates: Diablo III UEE: August 19, 2014. Multi-platform.
The Last of Us Remaster: July 29, PlayStation 4 exclusive.
Next we received a few small news pieces. Disney Infinity 2.0 will feature a Hulk Marvel Heroes pack, and it's coming to the PlayStation 4 first. Destiny will have some exclusive content on the PlayStation 4 (and probably some other exclusive content on the Xbox One, though that wasn't mentioned). We saw a trailer for Battlefield: Hardline and a teaser for Magicka 2.
But hold the phone! Here's something unexpected for adventure game fans. Tim Schafer's classic LucasArts adventure Grim Fandango is being remastered thanks to the generosity of its new Disney overlords. It will be a PlayStation 4 and Vita exclusive. And they said it would never happen.
Next up was the Indie Games parade. We saw a number of pixel art games from Devolver Digital and an interesting looking title called The Talos Principle. We learned that Suda 51 is making a PlayStation 4 exclusive title called Let It Die, though I'll admit that visually the game lacked the usual Suda 51 flair. The Journey folks are making a lovely new game called Abzu, which seems to revolve around underwater exploration. Finally, we saw more footage of the procedurally generated space exploration game, No Man's Sky. The developers promise an infinite universe, but I'm still unclear on whether there's anything to do in this game besides look around and occasionally shoot some other ships.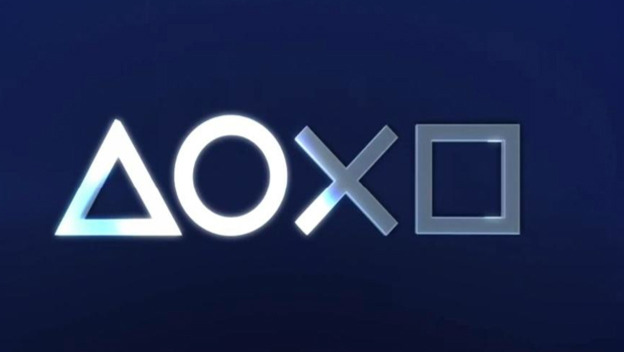 Although everybody else avoided this kind of thing today, Sony couldn't help but have a miscellaneous hardware and entertainment segment in its conference. I'll keep this as brief as possible, because I know you really want to know about games, games, games.
Youtube video sharing is coming to the PS4, giving us one more option besides Twitch and Facebook. Live streaming will be upgraded, if you can call it an upgrade. There's now an option for people to verbally interact with people who are streaming. Oh boy, the Youtube comments section brought right into one's living room! I think I'll pass.
The PlayStation Now Beta will hit North America on July 31. Over 100 PS3 games will be available to stream on the service, which will offer various subscription and pricing options. PlayStation TV is also coming to North America. A basic unit will cost $99 and users will have access to 1,000 games at launch. PlayStation TV will also connect up with PlayStation Now, but we don't know when its official launch date will be.
All right, back to the games! We saw a trailer for Mortal Kombat X, which showed off some new characters. There was plenty of skull-crushing and spine-ripping to be had, and I'm sure parents hate it just as much as they did back when I was a teenager.
Anticipated Release: 2015 Multi-platform.
Two more games will be remastered on the PlayStation 4. The original Ratchet & Clank is one, as a tie-in to a full-length R&C movie. Grand Theft Auto V is the other, and is also coming to the Xbox One.
We saw a trailer for Metal Gear Solid V: The Phantom Pain, which some of you have apparently already seen. Watch Big Boss descend into madness again, or perhaps for the first time.
Anticipated Release: Unknown. Multi-platform.
It wouldn't be a party without Batman, and we got to see some groovy swooping and Batmobile driving action in a Batman: Arkham Knight trailer. I want an eject seat like that in my car. We also caught a glimpse of the elusive Knight himself. The PlayStation 4 version of the game will have exclusive bonus Scarecrow missions packed in.
Anticipated Release: 2015. Multi-platform.
Finally, the moment many Sony fans were waiting for arrived: the reveal of Uncharted 4: A Thief's End. Drake has been out of the game for a while, but he wants back in and drags the gang along for one last score. Welcome to the jungle, baby.
Anticipated Release: 2015. PlayStation 4 exclusive.
This marks the end of a very long day of E3 press conferences. I was quite pleased with how most of the conferences went, although EA generally failed to wow (or show much game footage for many of its titles). Tomorrow we can look forward to Nintendo, and then to the wide-open gates of the E3 show themselves.