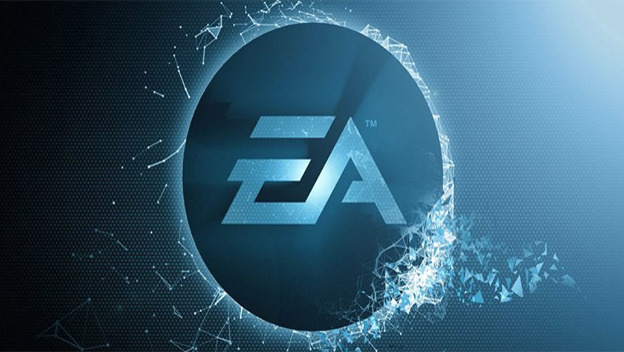 Electronic Arts gave us our second big press conference of E3 2013, with a focus on the company's biggest stars and franchises. There were even a few surprises in store for fans of EA and its partner developers.
Popcap kicked things off, but the big news wasn't actually about Plants vs. Zombies 2. Instead, the company demonstrated a 3D action title called Plants vs. Zombies: Garden Warfare, which may be exclusive to the Xbox 360/One. Players take on the roles of the various plants from the original game, but they'll be moving around and working together in co-op multiplayer combat against Dr. Zomboss' hordes. Each plant has its own attacks, plus the ability to plant new friends for backup. As Popcap left the stage, a quick tease announced Peggle 2, as well.
Next up, we were able to learn a bit more about Titanfall, the futuristic shooter that was introduced during Microsoft's press conference. The game is coming out for Xbox 360, Xbox One, and PC. It appears to be fully multiplayer, but it will have a story-driven campaign.
We know that EA now has exclusive rights to produce Star Wars video games, and a brief teaser video announced Star Wars: Battlefront. All we saw was an AT-AT striding across the frozen landscape of (we presume) Hoth, so we know almost nothing about the game so far.
There was a far more extensive segment dedicated to Need for Speed: Rivals, which pits street racers against a special hot-rod driving police force. The game will feature a connected online world in its Alldrive mode, in which players may encounter each other even if they are racing alone. As an example of this kind of encounter, a stage demonstration had one player begin a race, only to be chased by a police player who was called to investigate said race. After the game demonstration, there was a short behind-the-scenes feature for the upcoming Need for Speed movie.
BioWare arrived on the scene to show the first trailer for Dragon Age: Inquisition, the third installment in the Dragon Age series. Like many other games being shown at E3 this year, it features an open world setting. The world of Thedas has exploded into war, and familiar characters such as Varric and Morrigan appeared in the trailer. The game will debut in the fall of 2014.
An extended EA Sports segment filled out the middle of the press conference. The three improvements that all the games touted were better artificial intelligence, improved motion systems, and more realistic worlds in which the games are set. Most of the titles shown this year are aimed at the PlayStation 4 and Xbox One.
Basketball star Kyrie Irving came on stage to discuss NBA 14. The biggest new feature is the game's bounceTek technology, which releases the basketball to physics instead of keeping it tied to the player's hands. This means that players will have more opportunities to get creative with the ball, but it presumably comes with an increased challenge level as well.
Madden NFL 25 showed in-game footage that demonstrated its improvements. Players will have the ability to pull off fancy footwork thanks to the new locomotion system. They will also be able to sense and respond to the location of other players more intelligently. Improved AI means that teammates will be able to work together and do a better job backing up the human-controlled character, as well.
FIFA 14 spent most of its presentation showing football stars from around the world talking about their sport. The presentation revealed improved AI similar to Madden's, as well as impressive-looking technology for rendering stadium crowds. Also, rapper Drake was there for some reason.
Finally, various members of the UFC came on stage to celebrate EA's acquisition of the UFC license. The main thrust of this presentation was how the upcoming UFC game's technology aims to make blows feel real. A trailer featuring meaty punches and flesh rippling in response highlighted that assertion.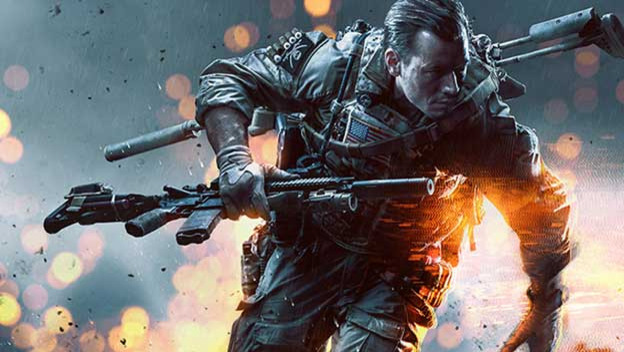 As the stadium cleanup crew dusted away the confetti and mopped up the spilled soda, we were treated to a segment on Battlefield 4. Since we had already seen single-player footage of the game from Microsoft's conference, DICE had a little surprise for the audience. A multiplayer map called Siege of Shanghai was demonstrated, with sixty-four players battling online at once. The action focused on a small group of those sixty-four players, showing how the squad used the destructible environment to its advantage.
As a final surprise before the conference drew to a close, a trailer featuring a familiar gleaming white cityscape appeared. A new Mirror's Edge game is in development, and it looks to be more combat-heavy than the first game. No weapons were shown in the trailer, however. All the combat was hand-to-hand. Don't expect to play it soon, however, as the game is said to be coming out "when it's ready."
EA's conference stuck to the company's strengths and its most popular franchises and developers. It was a fairly solid conference aside from unnecessary padding in the EA Sports segment (seriously, Drake?), and the surprise Mirror's Edge announcement was a nice ending to the presentation.