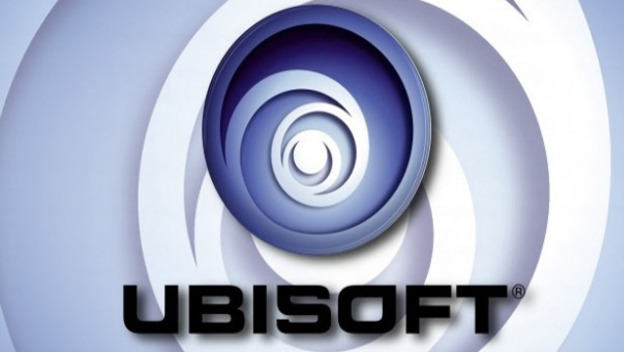 Ubisoft appears to be the last big company that courts disaster every year by hiring celebrity press conference hosts. This time it brought back comedian Aisha Tyler, who spawned a half-dozen memes last year and acknowledged the fact by wearing a #girlwood shirt on stage. We won't spend time commenting on Aisha's emcee skills, though, since we're all about the games.
Aisha wasn't the only celebrity to kickoff the Ubisoft conference, as Jerry Cantrell of Alice in Chains appeared to play a guitar solo for the crowd and promote the 2014 version of Rocksmith. It has a new Session Mode that can be controlled with voice commands.
Afterwards, Ubisoft moved on to a couple of games that are appearing at E3 for a second time. A Splinter Cell: Blacklist trailer was shown that focused on the game's plot. It will be out in August, so it won't be going for a three-peat at E3 2014. Rayman Legends, the no-longer-Wii-U-exclusive, side-scrolling platformer received not one, but two colorful trailers. It's coming out for PlayStation 3, Xbox 360, and yes, the Wii U on September 3.
We spent more time than was necessary with the free-to-play, castle attack-and-defense game The Mighty Quest for Epic Loot thanks to a trailer that should have been left on the cutting room floor. The game itself could be fun, though. Build a castle to protect your loot, and then raid other players' castles in an attempt to steal their goodies.
After a brief fart joke disguised as a trailer for South Park: The Stick of Truth, Ubisoft got around to showing off a newly announced game. The Crew is a racing game in a persistent, online world. If that sounds familiar, it does appear to have a similar setup to Need for Speed: Rivals, just with more MMO elements like mini-quests, and it also has a stronger focus on multiplayer content. Players will be able to heavily customize their vehicles, and they can play solo or form a crew with up to four friends.
Speaking of games with online elements, a new Watch Dogs trailer was shown. It focused on Aiden Pierce's role as a vigilante, with an emphasis on the fact that the player has choices to make about Aiden's actions. Ubisoft promised that we'd hear more about the game as E3 goes on.
Of course, Just Dance had to make an appearance. The game's 2014 version features six-player dances, an on-stage mode, and several new ways for players to customize their gaming experience. Taking a clue from the auto industry, the 2014 version of Just Dance arrives just in time for the 2013 holidays.
Interactive television has also made previous appearances at E3, and, of course, Ubisoft's entry in the genre involves Rabbids. Rabbids Invasion will be a Nickelodian show that players can interact with by participating in mini-games. It features the exact same level of humor and decibel levels that one would expect from screaming Rabbids.
Finally, Ubisoft raised the Black Flag and showed us footage of the next Assassin's Creed game. English pirate Edward Kenway was shown in a battle that began in a bar and concluded with a ship-to-ship clash at sea. We were then given much of the information we already knew about the game before a second trailer showed off the game's tropical locales. Interestingly, we never heard a single person speak in either trailer, so we don't yet know what Kenway (or anybody else, for that matter) sounds like.
Rapidly switching genres again, Ubisoft showed off Trials Fusion and Trails Frontier, linked motocross racing games. Trials Fusion will come out on consoles and PCs, while Trials Frontier is a mobile game.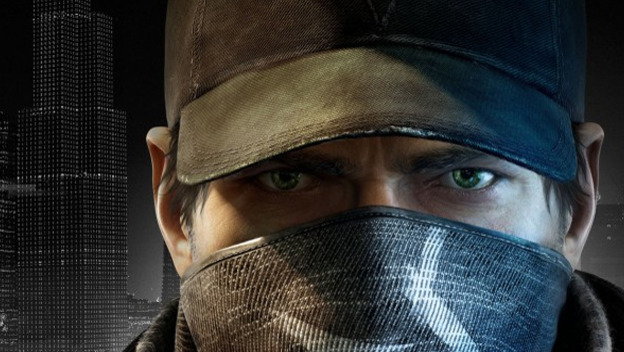 In shades of last year's Watch Dogs introduction, Ubisoft ended its conference with a mysterious trailer that spoke of a global social and economic meltdown caused by a pandemic that spread over Black Friday. We learned that the new game will be an online open-world, real-time tactical RPG set in an apocalyptic New York City. Players will portray members of a secret government team geared towards emergency response. A gameplay demo had four players investigating a police station that had been taken over by rioting citizens, and showed off the game's customizable skill sets. Finally, at the end of the presentation, we learned that the game is called Tom Clancy's The Division.
Ubisoft's conference had the least appealing stage presentation of the three we've seen so far, but it focused on the largest variety of game genres. There are certainly some highly anticipated games like Watch Dogs and Black Flag in the mix. The Crew and Tom Clancy's The Division show promise, and we're sure that somebody, somewhere, is excited about Rabbids Invasion, too.