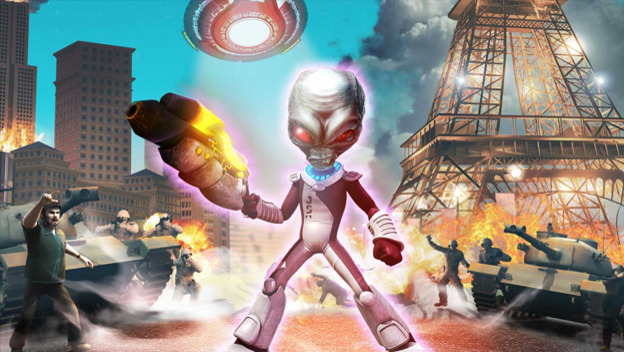 To the relief of tired gamers and a woefully sequel-saturated market, E3 2013 yielded a motley crew of new and daring IPs. Sure, several series will be seeing further sequels (which isn't a bad thing), but with titles like Watch_Dogs, The Division, Destiny, Sunset Overdrive, a heaping pile of indie games, and dozens more, PS4 and Xbox One owners will never run out of fresh experiences. To some degree, this is to be expected—what's E3 without some new titles, right? There is, however, an equally surprising movement going on outside of the triple-A scene thanks to a little Swedish studio stirring things up.
I'm talking about Nordic Games and their veritable IP conquest, by the way.
For the uninformed: Nordic Games is a relatively new, privately owned publisher that was founded in 2011 and is currently based in Austria. Even before their IP-shopping began, Nordic was in control of JoWooD Entertainment and Dreamcatcher Games/The Adventure Company. These two studios put Torchlight, Spellforge, the Gothic series as well as a line of PC adventure games under Nordic's belt and gave the publisher a respectable position in the industry.
However, they clearly want to do more. Their aforementioned buy-up began around April 2013 with the closure of THQ (sorry to bring up the sad story), when Nordic was able to put $4.9 million on the table at the company's final bankruptcy auction and walk away with the rights to Darksiders, Destroy All Humans!, Red Faction, MX vs. ATV, Titan Quest, and nearly a dozen others. As stated by my CheatCC coworker Becky Cunningham, the purchase was Nordic's biggest to date.
Admittedly, this doesn't sound like too big a deal at first glance. Destroy All Humans! is just a now-retro PS2 IP that hasn't seen a release in ages (excluding the awful, early PS3-era installment), and Red Faction isn't exactly on par with Assassin's Creed or Uncharted. However, the transfer of Darksiders should at least catch your attention. After all, the original Darksiders went on to sell roughly 1.7 million copies, despite being an untried addition to a sparse genre. Better still, the game was popular enough to spawn the greatly refined sequel Darksiders 2 which put a brand-new horseman in the hack-and-slash spotlight. This leaves the story of Darksiders, the epic tale of the Four Horsemen of the Apocalypse, unfinished, and places an easily exploitable opportunity before Nordic.
By acquiring the Darksiders IP in its entirety, Nordic essentially bought a pre-written series. That's not say that the work has been done for them, but—wait, that's exactly what I'm saying. Development and distribution is one thing, but the framework for a potential Darksiders 3 and 4 is all but set in stone: They'll be about Famine and Pestilence, the two Horsemen we've yet to hear from. Nordic Games will obviously have to make those two ideas work—which will undoubtedly entail innumerable creative and technical challenges—but the fact remains that their purchase of Darksiders came pre-packaged with a sizeable fan following and two build-it-yourself sequels.
More recent news has shown that Nordic Games still isn't done building their IP army. Nordic's recent affairs with Atari landed them two more series: Desperados and Silver. Though less prominent than their previous purchase, the deal puts two more PC-exclusive franchises—the publisher's specialty—on Nordic's roster and cements their intent to grow their library as the next-gen approaches.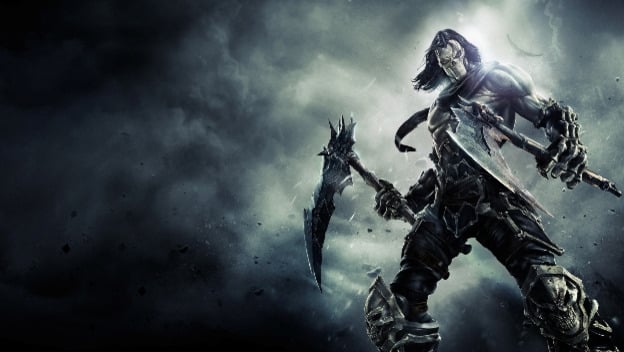 Nordic Games has not only taken impressively opportunistic measures to diversify their portfolio, but they've sparked the hopes of cult-classic followers in the process. However, there's yet another factor at play that makes Nordic all the more ubiquitous: The studio has openly reached out to fans, the players who know what's great about these games, through their public forum to simply ask, "What do you want these IPs to do in the future?" Showing no arrogance in their inquiry, Nordic is genuinely interested in listening to players to discern the direction that their recent acquisitions should take.
This is an extremely rare combination, and the timing places Nordic in a uniquely powerful position. Next-gen development is on the horizon, and the industry's bustling state reflects it. What better time to bring some niche, presumed-to-be-dead classics back into the picture with a fresh coat of paint and some innovative ideas? It worked for reimagined projects like Splatterhouse, Rayman Origins, Sonic Generations, Sly Cooper: Thieves in Time and dozens of others, so why not Destroy All Humans! or Darksiders? Heck, Nordic could even slap the indie logo on one and capitalize on the improved publishing opportunities that next-gen systems will offer. Either way, this Swedish publisher has demonstrated considerable growth in recent months. Ubisoft and EA may not be wetting their pants, but Nordic Games clearly isn't a name to forget.
And with Darksiders, one of my favorite current-gen franchises of all time, going for them, I've certainly got high hopes. So don't blow it, Nordic!