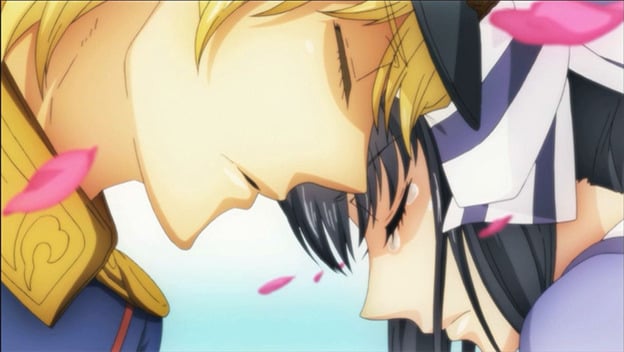 Are you in the mood for love? You better be. Nintendo may be trying to bill 2013 as the year of Luigi, but it's really starting to look more like the year of otome. You know, otome--as in, dating sims for girls. While dating sims for guys have always been a thing, dating sims for women have been gradually growing in popularity over the years, and this year is going to yield a bumper crop.
I have to say, developer Aksys has quite a bit to do with it. The company has been leading the otome charge ever since it brought Hakuoki: Demon of the Fleeting Blossom to the PSP. Hakuoki has tragic, Shinsengumi warriors; demons; and mysterious, dangerous creatures called Rasetsu. Frankly, it was the perfect fit for people who are obsessed with those supernatural romance novels and action-packed video games.
And now, Aksys is doing it again. It's packed a one-two punch for fangirls (and fanboys--don't judge). Not only is Hakuoki getting ported to the 3DS with extra content in September, but Sweet Fuse is coming to the PSP this week. Now, Hakuoki: Memories of the Shinsengumi is mainly for people who didn't have a PSP or Vita for the original. It has extra content for each character, but it's mainly the same story of a young woman, dressing as a man, searching for her father and becoming something of the Shinsengumi's mascot during the search.
But really, it's Sweet Fuse: At Your Side that's the bigger deal. It's out on August 27, 2013, and if that character art looks familiar, then you're obviously a Phoenix Wright fan. Tatsuro Iwamoto, art director for the Ace Attorney series, is responsible for the character designs. Then, there's the Keiji Inafune link. Inafune, the designer of Mega Man, is actually a character in the game, owner of an amusement park, and the heroine is his niece, Saki. Some dude's taken control of the park, hiding his identity in a Count Hogstein costume, and it's up to Saki and a group of eligible bachelors to participate in the psychotic pig's game, outsmart him, and save not only her uncle, but the park as well.
And fall in love, of course. Because you've got to fall in love while thwarting an evil mastermind. It's the otome way!
It isn't just Aksys that's bringing the otome love. Rune Factory 4 is bringing it, too. Technically, it's an RPG and life sim with mild otome elements. At least, it is if you go with Frey, the female avatar. She has six bachelors she can find love with throughout the adventure. Players can even choose to date a few guys before deciding which dude is "the one." Granted, the romance isn't the primary focus of the game as it is with Sweet Fuse or Hakuoki, but I know I always spend a lot of time in Rune Factory games making friends and finding a virtual man to shack up with.
While the major releases are the most notable otome releases as 2013 draws to a close, they're hardly the only ones. There are many independent dating sims in the works as well.
Everlove: Rose is a good example, seeing as how it's just been released for iOS devices and is coming to PCs and Androids as well. It's a hidden-object adventure and dating sim by Silicon Sisters Interactive, and it's rather interesting, as players aren't just looking for love. The heroine, Rose, has been having strange, recurring dreams that are somehow related to her past life. So she visits a doctor and takes part in a very special kind of past-life therapy, one that actually places her consciousness in the body of her former self, in the hopes of finding out why there seems to be some unknown beast haunting her dreams. The way she responds to her psychiatrist and other characters influences her character traits, her relationship status with the four bachelors, and the ending.
Rose isn't the last dating sim game in the year of the otome. Sakevisual has been working on Backstage Pass for quite some time. It's a life sim with visual-novel elements; the game follows a young makeup artist named Sian. She has to balance her job, studies, and social life. Making time to spend with attractive menfolk is all well and good, but she also has to be intelligent, physically fit, charismatic, popular, and fashionable if she wants to be famous. Granted, she'd rather be an ordinary college student, but she has to deal with some aspects of the limelight if she wants to stay in school. It's scheduled to be released before 2013 ends.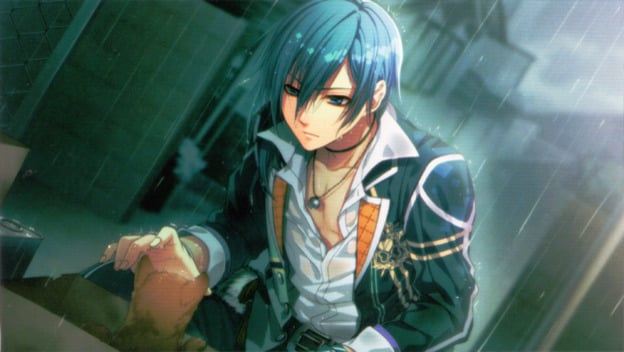 Then, finally, there's Winter Wolves Games, a studio that is working on two games with otome elements right now. In terms of tone, they're quite different. First up is Nicole, which has a demo preview available now to people who pre-order. Nicole is a new college student at a school. Instead of getting a standard school life, finding love, and becoming a better person, she finds herself in the unique position of also having the chance to find out who has been kidnapping campus girls. It could end up being one of the very men with whom she's gotten involved.
The other Winter Wolves title coming soon in 2013 is Roommates, and it's more than just an otome game. It allows players to choose between a male or female avatar, Max or Anne, so it functions as a dating sim for men as well. Both are new college students who find themselves sharing a house with a number of other students they normally may never have befriended. They may even find love. Oh, who am I kidding? It's a dating sim--of course characters will hook up.
Factor in Fire Emblem Awakening, and it's clear that 2013 is really the year of the otome game. If you're a fan of dating sims for girls, you just can't go wrong this year. No matter where you go in 2013, some virtual bachelor is ready to sweep you off your feet.