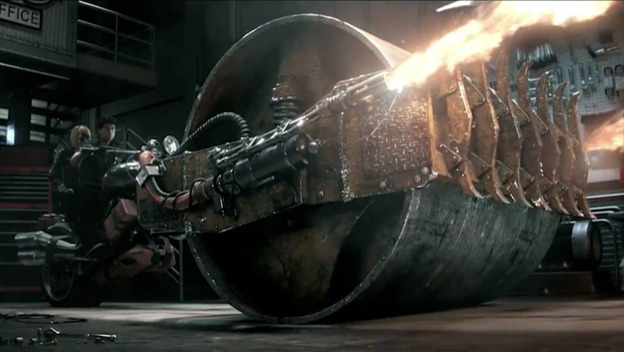 When the clock strikes midnight on November 15, 2013, the reality of next-gen consoles will be front and center with the long-awaited release of Sony's eighth-generation console. Many gamers and critics alike have praised the PlayStation 4 because of its significantly cheaper price tag, promise of more AAA exclusives, and Sony's ongoing support of more independent games on the platform.
While many may see all of these factors as the most compelling reason to pick-up a PS4 on day one, there is still no denying that Microsoft is also positioning Xbox One to have a memorable generation as well. This trend kicks off with a stellar lineup of five key day-one Xbox One exclusive titles that you absolutely shouldn't miss out on.
Dead Rising 3
The third installment in Capcom's popular survival-horror franchise is poised to be a major console seller when it launches exclusively on the Xbox One next month. Capcom Vancouver has openly credited Microsoft as being the driving force behind helping them make this ambitious game a reality. Dead Rising 3 will deliver plenty of new weapon combinations, a mysterious new lead protagonist in Nick Ramos, and a compelling storyline that takes place roughly 10 years after Dead Rising 2. Two of the Xbox One-specific features include Kinect voice recognition and the console's ability to harness massive amounts of zombies all on-screen at the same time. All of these positives add up to not only an impressive launch title for the Xbox One, but also a definitive must own for anyone who is a diehard fan of the series.
Killer Instinct
When Microsoft revealed Killer Instinct during its pre-E3 2013 media briefing, the crowd went into an absolute frenzy. Virtually every fighting-game fan that lived during the 90s is familiar with the series and has been waiting patiently for the brawler to make a comeback. With Double Helix Games developing this reboot, Killer Instinct now has a much more stylized look and feel to its stunning roster of characters. Having played the game recently at an Xbox One press event, I can personally say that the combat has never been more satisfying than it is right now. Killer Instinct will be available as a free-to-play launch title with the option of unlocking individual characters for the suggested retail price of $5.00 a piece.
Forza Motorsport 5
Turn 10 Studios' popular racing-game franchise will also be getting another landmark entry in the series when Forza Motorsport 5 launches next month. Boasting an impressive assortment of 116 confirmed cars from over 43 manufacturers, Forza 5 will be one of the definitive reasons why racing-game fans will want to pick-up an Xbox One. The game is also expected to utilize Microsoft's cloud technology to document your driving tendencies and create a personalized Drivatar that participates in races when you aren't able to play. Sony's decision to delay Driveclub will no doubt work towards Microsoft's advantage when Forza 5 hits retailers in November.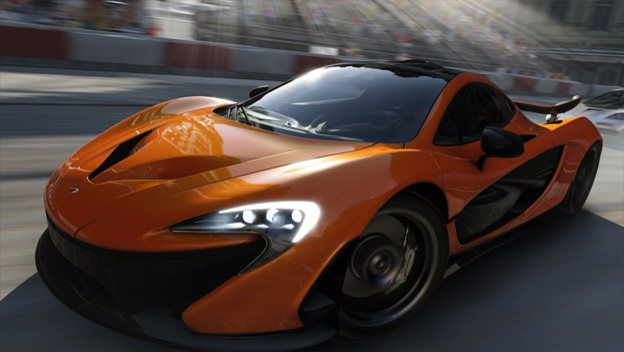 Ryse: Son of Rome
Crytek's action-adventure combat game has generated a ton of buzz as a promising new IP for the Xbox One. While Ryse was originally scheduled to be a fully functional Kinect game on the Xbox 360, the studio has since taken on a different development approach and made this game a third-person, hack and slash launch title. Having had the opportunity to see Ryse: Son of Rome at a recent behind-closed-doors event, I can personally say that the game looks brutally satisfying from both a gameplay and graphical standpoint. If you're a fan of movies such as Gladiator, then this title is an absolute must have on day one.
LocoCycle
Twisted Pixel has put together an impressive resume of titles ever since the company first released The Maw way back in 2009 (and here's a blast-from-the-past review). When Xbox One hits stores on November 22, that trend will continue with the day-one debut of LocoCycle. This wildly entertaining racing/combat game features an intelligent, sentient motorcycle by the name of I.R.I.S. and a wisecracking mechanic named Pablo. I.R.I.S. aims to take down several enemies that get in her way all while dragging Pablo along for the ride. This results in a great deal of comic mischief between the two and an insanely fun game to play. While PlayStation 4 will offer plenty of consumers some notable indie titles at launch, LocoCycle is one game that will also offer a rewarding experience exclusively for early adopters of Xbox One.
This concludes our list of 5 must-play Xbox One launch titles. Do you agree or disagree with any of these games I listed? Which launch titles are you personally looking forward to picking up next month? Feel free to let me know in the comments section below.