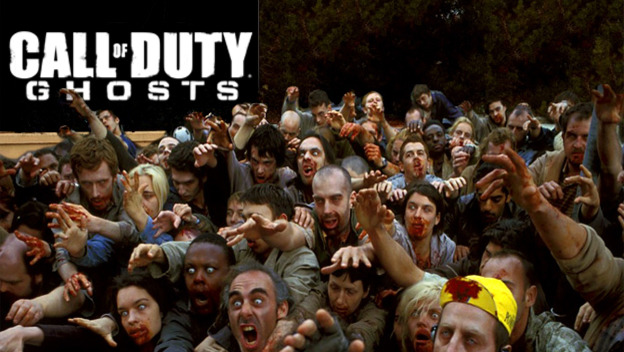 Someone at Activision decided that, in order to promote a game, they would hold a contest at this year's Milan Games Week in Italy wherein the first 500 people to arrive at the booth and play Call of Duty: Ghosts would receive a free Prestige Edition of the game. No other rules were in place.
At first glance, this sounds like a generous promotion for Activision to be running. The Prestige Edition of Call of Duty: Ghosts, priced at $199.99, includes the game, a Paracord strap, a season pass, a bonus map, and a 1080p tactical camera. The camera itself will include three attachments, some batteries, and a 4GB memory card. It's an impressive collector's edition, to be sure, and enough of an incentive to at least try to visit the booth first. Overall, Activision planned on giving out $100,000 in product.
If the idea is beginning to sound a bit unsafe, then you're not alone in your thinking. Before the event kicked off, Dave Cook at VG247.com stated, in his report on the upcoming Eurogamer version of this promotion, that this kind of behavior was to be expected. "I fully expect a stampede of epic proportions as soon as the doors open at Earl's Court, so you'll probably find me avoiding the rush playing Dark Souls 2 or something," he said. A forum post over at midlifegamer.com relays how the Eurogamer event, which predated Milan Games Week, played out.
"It was a disaster," posts one forum goer by the name of "Carver." "The queue management was a joke which led to carnage when we were finally let in. One guy told me he had his shoulder popped out after being pushed into a wall and had his watch stolen. Another guy almost got pushed out of his wheelchair (why they didn't take him to the queue first amazes me) and I saw a girl almost get shoved into the banisters near some stairs. On a lighter note I am getting my free prestige edition but that was after another 2.5 hour wait in the Ghosts queue. Whoever was in charge of the queue system this year needs to be dealt with."
So, clearly Activision knew there were some problems that needed to be worked out to avoid disaster. You'd think precautions would be taken, motivated not only by the incident at the Eurogamer Expo but also other frequent and famous accidents born from rampant consumerism and poor planning. Accidents like the brutal melee at a Georgia Wal-Mart, the fatal trampling in Texas —where a gun was pulled— and the tragic death of a Long Island Wal-Mart employee in a Black Friday Stampede.
Unfortunately, the chaos did continue in Italy. The following video details the aftermath of the stampede that ultimately forced the Call of Duty booth to be shut down.
Fortunately, nobody was seriously injured during the event. A reporter from Italy's Il Messaggero newspaper does, however, report that while in the crowd he was shoved, kicked, and slapped. Clearly, escalation wasn't out of the question. The event was canceled and no Prestige Editions were given away.
At this point, Activision may be allowed to play stupid. How could the guys there have known it would have played out like this? We have no evidence suggesting that they simply didn't care whether or not this was a safe event. And obviously, it's possible that nobody at Activision had heard about all these other isolated incidents of crowds bum-rushing hot products.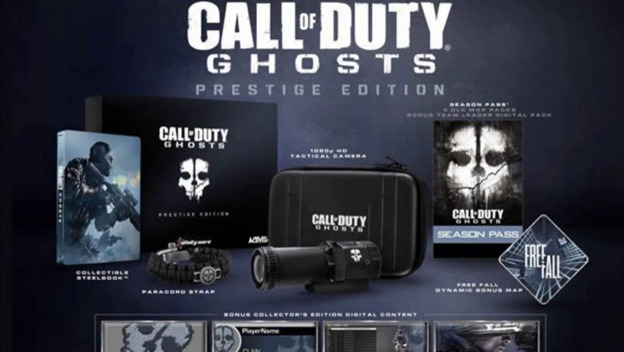 And really, what would be their motivation? It isn't as if news like this travels quickly. And when news like this does spread like wild fire, what kind of message does it send? That this game is so popular, such a must-have item, that people are literally getting trampled to play it? Pfffft, no. Definitely not.
OK, yes.
The fact of the matter is that mostly any publicity is good publicity. Consumers rarely take moral stances when it comes to their purchasing habits, and when it comes to marketing, the main objective is to merely inform a customer that a product exists. Creating hype is second. Events like this hit on both levels.
So, I don't want to flat out accuse Activision of being intentionally reckless, because that wouldn't be fair of me. But I do want to ask them to just be more careful in the future. We lucked out this time, but let's not keep putting people at risk. Make the fiasco of the Milan Games Event be a lesson learned for the other stops on your promotional tour.