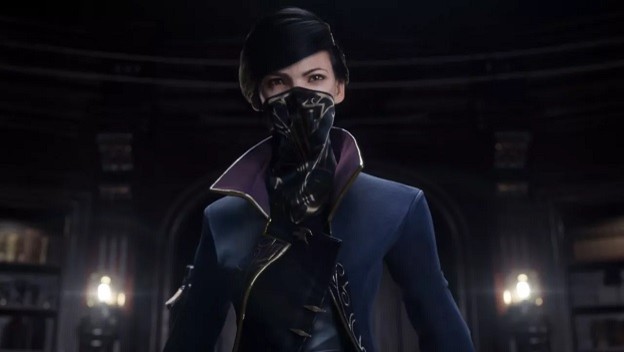 Bethesda knows how to put on a show. I'm always amazed by how expertly tuned-in to the desires of fans and the industry zeitgeist Bethesda and its partner studios seem to be, despite what must be an incredible workload year-round. This year Bethesda kicked off E3 with a bang, and pretty much everything we were hoping to see showed up in a big way - there were even some incredible surprises. We have a lot of ground to cover and we must do so with brevity, so let's jump in!
Quake Champions
The showcase kicked off with an old-school DOS boot-up sequence. Lines of commands whisked from left to right until finally a very special game was called. Hell yes! Quake is back in the form of Quake Champions, and though we didn't get any actual gameplay footage, the trailer was gritty and hard-hitting. Director of id Software Tim Willits explained that it's been designed from the ground up for "world class eSports" competition, and features several warriors with unique attributes and abilities. We'll hear more about Quake Champions this August at QuakeCon.
Pete Hines took to the stage to celebrate all of Bethesda's achievements in 2015, and in the first half of 2016. Shortly thereafter he segued into a lovely new story trailer for Elder Scrolls Legends, an upcoming CCG that's currently in beta. If you'd like to sign up for the beta and try the game for yourself you can do so here.
Fallout 4, Fallout Shelter
Todd Howard showed up to announce some exciting new content coming down the pipeline for Fallout 4. A few new workshops are on the way, and toward the end of the update trailer we got a quick look at some kind of Nuka-Cola-themed amusement park, which looks amazing. Fallout Shelter also has some exciting, more imminent updates on the way. A big update coming next month will let players send their dwellers on various quests into new locations. New characters, enemies, and weapons are being added, as well as a completely revamped combat system. If you're like me and you don't enjoy gaming on your phone or tablet, you'll be glad to know that next month's update will also be bringing Fallout Shelter to PC.
Skyrim Remaster
The rumors were true! Skyrim: Special Edition looks fantastic, and it's headed to PS4, Xbox One, and PC October 28. A quick comparison trailer showed off the game's visual upgrades from the original and boasted about all kinds of fancy new shaders and god rays. Whatever; it looks damn good. You'll also be glad to know that, like Fallout 4, Bethesda is bringing select Skyrim mods to the console versions for fans to enjoy.
Prey
Here's something that so many were hoping for, but no one expected. Arkane Studios' Raphael Colantonio took to the stage and surprised us all with a fantastic trailer for Prey. Prey looks like more of a reboot than a sequel; a new story in the same universe as the original. The protagonist is the subject of an experiment meant to alter humanity, and the space station upon which he lives is overrun by aliens that you'll have to take out using your "wits, weapons, and mind-bending abilities." We'll learn more about Prey at QuakeCon in August.
DOOM
DOOM has plenty free content on the way, as well as paid DLC. Snapmap is getting loads of new construction modules and features that will empower players to create more compelling content, and even "true single-player" experiences. Multiplayer is getting some much-needed TLC as well. Two new modes are coming next month: a capture the flag game type and a new capture-and-hold (or domination) variant. Three free-for-all modes are due out in summer, including classic deathmatch. All that stuff will be free. Unto The Evil, coming next month, is DOOM's first paid DLC pack. Expect three new multiplayer maps, a new playable demon (the Harvester), and new weapons, armor, taunts, and items. And good news for anyone who hasn't had the great pleasure of playing DOOM yet: Bethesda is offering a free demo for a limited time. This week you can play the entire first level and experience DOOM in all of its gory glory for yourself.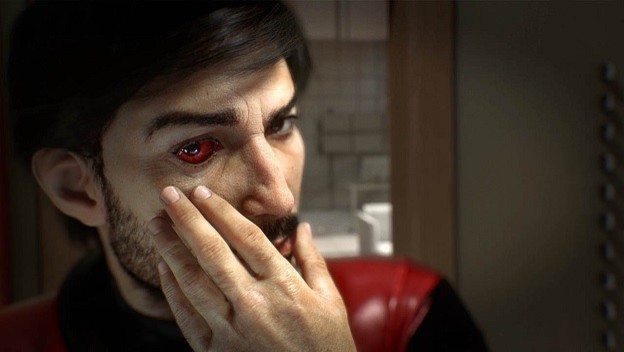 Elder Scrolls Online: The Dark Brotherhood, One Tamriel
ESO director Matt Firor marked the one-year anniversary of the game's console launch, and rolled a short video celebrating the game with a bunch of statistics. To date, players have slain over 34 billion monsters in The Elder Scrolls Online, so that's pretty cool I guess. Two huge announcements were made. The Dark Brotherhood, paid DLC which focuses on a special quest line revolving around a murderous underground organization of the same name, is coming tomorrow for consoles. A launch trailer was shown. It was very stabby.
The second announcement is even bigger, and it affects all ESO players. One Tamriel is a new initiative that basically eliminates level barriers. When the initiative goes live this fall, players will be able to group with whomever they wish, and go do whatever they want to do. No more waiting for your buddy who just started the game to level for three months so you guys can go questing together. Once One Tamriel goes into effect, your characters will level to scale with the content in the world. I'm not sure how I feel about that, but we'll see how everyone responds in the fall.
Bethesda VR
Pete Hines shocked everyone when he announced that Bethesda had been working on some exciting VR projects, and they plan to be a leader in the VR market in the future. DOOM is playable in VR on the show floor, and - get this - Fallout 4 is coming to the HTC Vive in 2017. What a time to be alive.
Dishonored 2
The showcase concluded with an extended look at Dishonored 2. Considerable time was spent showcasing a few of the game's gorgeous steampunk-Victorian locales, and creative director Harvey Smith gave us a lot more information about the female protagonist, Emily Kaldwin. Several new mechanics and combat abilities were shown off to great effect, and everything looked gorgeous thanks to the Void Engine: a new game engine built from the ground up for the game.
All in all it was a fantastic conference. Bethesda lived up to the impossibly high standard it set for itself last year, which is a remarkable feat. We have so much to look forward to, and it sounds we can anticipate a lot of exciting follow-up information this August at QuakeCon.
BE SURE TO CHECK OUT CHEATCC'S EXCLUSIVE HUB FOR ALL YOUR E3 2016 NEWS AND INFO, LIVE FROM THE CONVENTION FLOOR. CLICK HERE!