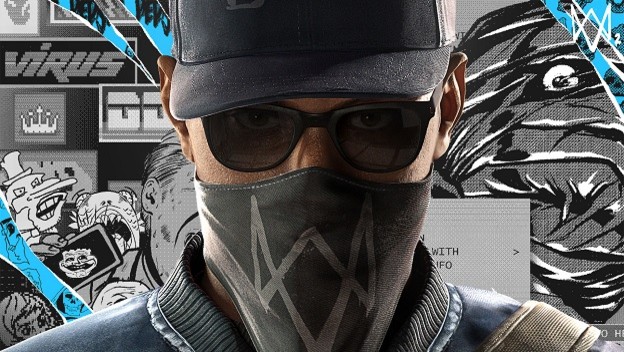 Ubisoft is easily one of the most polarizing big name developers, with a large mass of admirers and an equally sizeable group who detest everything it puts forth, leaving the moderates in a minority group. This puts tremendous pressure on Ubisoft to deliver a press conference a cut above the rest and convert those naysayers into believers. Well, Ubisoft nailed it this year, with tons of solid reveals and an explicit presentation that gave the middle finger to censorship, all with some subtle nods to Ubisoft's 30th birthday.
The wacky opening montage nodded to Just Dance 2017 (released this October on PS4 and Xbox One, and next year on Nintendo consoles), which filled the stage with colorfully dressed characters and a display on the massive back screen that touched the spectrum of the rainbow. It was only fitting then that hostess Aisha Tyler's first remarks were the deepest condolences from all of Ubisoft to the victims of the Orlando shooting, a sentiment we all share here at Cheat Code Central.
Aisha quickly lightened the mood with fantastic comedic showmanship that made Adam Sessler and Morgan Webb look like amateurs at the Bethesda conference pre-show and post-show. After dropping the f-bomb and getting the drinking games rolling at home, things shifted to serious mode, Ghost Recon style.
Ghost Recon Wildlands
The Bolivia-set cinematic trailer welcomed us to a picturesque rainforest backdrop in the heart of a flourishing cocaine industry, with the "friendly" promises from a drug kingpin that all your needs will be taken care of, as long as you accept his rule. We then moved into a scripted mission with a co-op squad of four agents. The mission emphasized the need to work in harmony and synchronicity, tagging enemies, engaging in tandem, and using stealth in concert with split-second, high stakes action. It is certainly designed for the tactically-minded gamer. The footage received a thunderous applause, which became slightly more subdued when the release date was revealed as March 7, 2017.
South Park: The Fractured but Whole
The roar from the crowd became deafening when South Park slapped the screen. The Fractured but Whole is the sequel to The Stick of Truth, picking up where the fantasy-inspired RPG left off, although this time brushing aside magic and dragons for superhero spandex. Cartman stole every scene, swearing up a storm at how the new guy – you – are stripped of your victory crown from the prior game, and must become a superhero. There were hints at the class creation, as well as a new combat system that allows movement around a grid for tactical positioning, and farts so strong they rip the fabric of time to rearrange the turn order. It was pure, unadulterated South Park, true to form, and will be released this December 6.
Tom Clancy's The Division
Things got back to a more serious game, with details on new content coming to Tom Clancy's The Division. The upcoming Underground DLC, which adds some confined, dungeon-like underground locations and, of course, new loot, will be available on June 28 for the PC and Xbox One, and August 4 for the PS4. The following DLC, called Survival, was also given a trailer with some general details. Brutal weather conditions and scarce resources will be at the forefront, accentuating the need for cooperation and using every skill to survive.
Ubisoft VR - Eagle Flight
Eagle Flight started the virtual reality tour off, with a versus capture-the-flag style battle to collect a rabbit located around a vacant Paris overgrown with nature and bring the captured prey back to the nest to score a point. The polygonal graphics offered an interesting visual approach, with wind streams, and trees and building as cover providing a tactical intensity for the audience. I'm sure strapping on the VR headset will up that intensity somewhat.
Ubisoft VR - Star Trek Bridge Crew
LeVar Burton, aka Geordi La Forge, was warmly welcomed on the stage where he had several intimate moments with obvious fangirl Aisha as she interviewed him on a cozy talk-show couch. Lusting aside, LeVar was able to unleash his giddy inner child talking about Star Trek Bridge Crew, the virtual simulator game where you become the crew of a Starfleet vessel. Acting as the captain, helmsman, tactical officer, or engineer, the entire team must work together and perform their duties to succeed in the mission. The graphics were rather rudimentary, but every wannabe cadet, young and old, will likely dive for a chance to try it out.
Both Eagle Flight and Star Trek Bridge Crew will be released this fall.
For Honor
Things took a bloody turn afterwards when For Honor took over the screen. A battle-soaked trailer releasing a millennia of bloodshed led into some gameplay footage of a Viking Raider and his fleet punching through defenses to the shores of an Asian inspired city. Cleaving down whelps and some mild opposition with vicious axe swipes, the Raider scaled the walls and cut a swath of destruction on his way to confront the Samurai leader, his wild lust too great a match as he buried his axe into his adversary. As one of three ancient factions, you can embark on the endless war For Honor when it is released on February 14, 2017.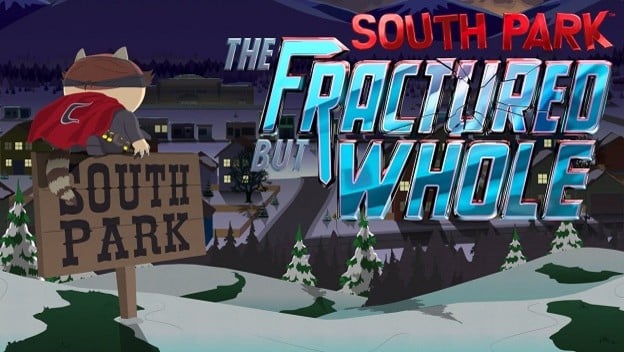 After a brief look at the cute and innovative Grow Up puzzle platformer and the wild and surrealistic pseudo-2D racing game Trials of the Blood Dragon, the conference shifted to the upcoming Assassin's Creed movie, where the producer was introduced, Aisha Tyler got all serious with her interview, and I nearly fell asleep. So since it had absolutely nothing to do with a video game (besides being a movie based on one), I'm going to skip past that 7 minutes of boredom.
Watch Dogs 2
Aisha was then cut off by the video feed being stolen by DedSec, and the developers for Watch Dogs 2 showcased a variety of different gadgets at work, the various hacking possibilities, as well as a variety of lethal and non-lethal ways to take down the thugs of a corrupt congressman while downloading dirt from his penthouse computers. There are certainly plenty of options available to achieve your objective. I'm somewhat surprised at the amount of time devoted to giving the sequel a promotional spotlight, considering we were treated a few days ago to a feast of trailers and featurettes. My guess is Ubisoft needed to throw in some extra Listerine to remove the stale taste that the original Watch Dogs left in many gamers' mouths.
Steep
The closing game of the conference was a new intellectual property called Steep. This Alps-set freestyle winter sporting game lets you ski, snowboard, parachute, and use wingsuits to traverse down a sizeable mountain range. However, the goal is not to reach the bottom first, but to revel in and share every exciting moment. There are a slew of camera perspectives, replay tools, and social features that present few limitations on what kind of experiences you can create in Steep.
Ubisoft delivered big in its lineup this year, and gave us a hefty plate of new games and new ways to play. It finally felt like something fresh, rather than serving up another Assassin's Creed game with boring side dishes. Looking over the list, I personally can't say there is one game I am not eager to try. So kudos Ubisoft for the great lineup, and thanks for the unfiltered presentation with actual funny jokes.
BE SURE TO CHECK OUT CHEATCC'S EXCLUSIVE HUB FOR ALL YOUR E3 2016 NEWS AND INFO, LIVE FROM THE CONVENTION FLOOR. CLICK HERE!