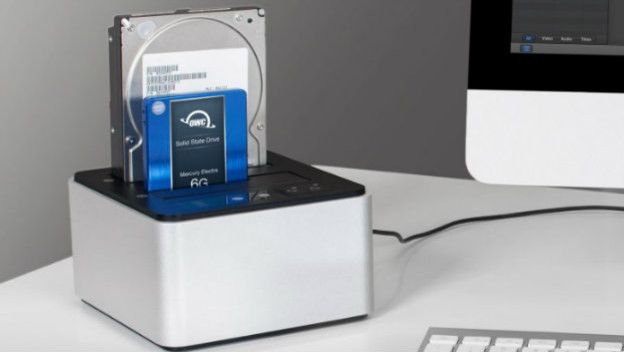 Do you have enough outlets in your life? I can honestly say I don't. My laptop has three USB outlets. I'm currently using a gaming mouse that can go wired or wireless, depending on whether it needs to be charged or not. I usually end up charging my iPhone and iPad from a USB port. I have a Pebble smartwatch that charges off of another USB port. My usual headset is a USB headset. I also have a spare hard drive and a 128GB USB that I am constantly adjusting the music on since my car can read MP3s off of it. In short, there aren't enough outlets. Which is why I, or really anyone who uses their PCs for gaming, needs one of OWC products. This company makes devices that let you get even more connected and expand your horizons.
There are two docks OWC is bringing two the world that make your systems even better. One is something you probably knew was an option, and the other might just be something you didn't know you needed. People can get an OWC USB-C Dock for $159, which expands the number and assortment of ports you have on hand. They can also grab a OWC Drive Dock for $89.95 that allows them to read two SATA drives.
The OWC USB-C Dock is the peripheral that anyone could use. When you plug it in, you suddenly get 10 extra ports you can use. Two of the USB 3.1 Type-A ports are are high-powered USB charging ports. You also get a USB Type-C port for devices and a second USB Type-C for something like a MacBook. It also has an Audio in and out combo port, Gigabit Ethernet port, HDMI port for up to 4K video, and an SD Card reader. It is absolutely everything you need to go on with your life and keep up with your gaming.
Even more important, this is a device that you can take with you anywhere. The dock is made of durable aluminum and is available in gold, silver, rose gold, and space gray. Not to mention the 80W that lets you charge devices connected to it, including your computer! It's so versatile.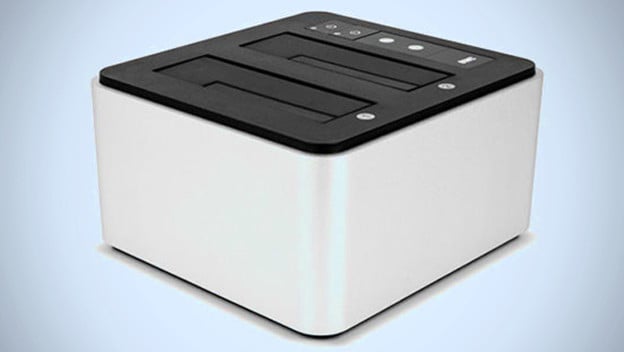 Meanwhile, the OWC Drive Dock is something you might not know you needed. When you bought your computer or laptop, how big was its hard drive? One or two TB, perhaps? With the OWC Drive Dock, you can have immediate access to two SATA drives. It works with two different size drives, 2.5" and 3.5," and they can each be up to 10TB. It also has an autoswitching internal power supply, with a power switch and an activity LED for each bay. These use USB 3.1 tech, which means they read up to 434 MB/s and write up to 406 MB/s. Think of how great that would be for games and other applications. There is even a better model with Thunderbolt 2 tech for $247.99, which increases the read speed to 522MB/s and write speed to 477MB/s.
These are both peripherals that could make your life easier. Imagine having access to spare SATA hard drives whenever you'd like? Or having enough USB and other assorted ports to do everything at once, instead of determining which items are most important to you at that moment. With the OWC Drive Dock and OWC USB-C Dock, you're covered.