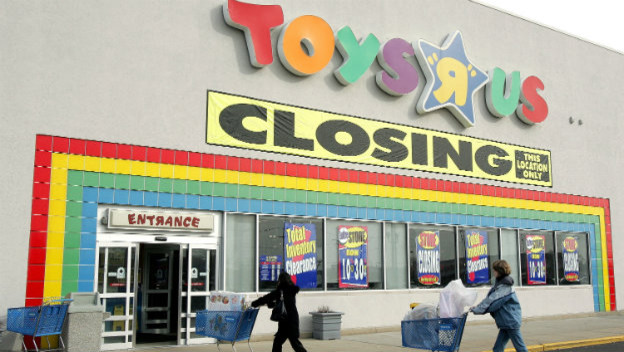 It is a dark day for anyone who ever considered themselves a Toys R Us kid. The store is on its last legs. The retailer is calling it quits and closing all of its U.S. locations. This is a traumatic time, but some people may be wondering why. Especially in an age when we can turn to Amazon, GameStop, Target, and Walmart for our toys. But what they may not realize is all of the little things we came to appreciate about Toys R Us without ever really realizing it.
While it is nice to browse online and immediately find what you are looking for, the thrill of the hunt is absent from those experiences. Toys R Us was a perfect place to visit when looking for limited editions of games. Maybe you would stop by while looking for specific figures or toys tied to a property. I know I liked to pop in back when it would get official Pokemon Center plushes, as sometimes a stuffed toy can look different in person than it does online. Taking Toys R Us away means not having a resource where you can get out of the house, go on a little adventure to find something cool, and be rewarded with a product you did not know you wanted or needed.
Losing Toys R Us is also about missing an opportunity to make memories. My first video games were all bought at Toys R Us. The Game Boy was the first system that was ever just "mine." I remember my mom taking me to the store, us walking down an aisle with lots of little sheets of paper in sleeves for various games, and picking out one that I would want. We would then take that slip to the cashier to pay and would take it to a caged area near the exit to pick up my new title. One of the first games I ever picked up in this way was Cat Trap. Things changed, of course, but I am sure we all had memories like that of trips to Toys R Us to get our first games, or maybe even first games for other people important to us.
And what if you found something unexpected at Toys R Us. The store would sometimes get exclusive variants of different items. Sometimes, you would find comic convention exclusive figures and items at Toys R Us, which meant you would not have to turn to eBay or other retailers for that exclusive Scott Pilgrim POP! figure in a Scot Plumtree Tee or Jazware's RWBY Ruby Rose toy. It was even home to exclusive amiibo figures, like Bowser Jr, the three pack of Miis, and the ginormous Mega Yarn Yoshi.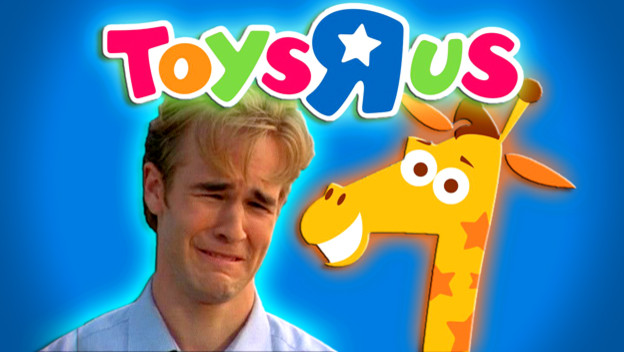 Toys R Us was also good when it came to sales. The store was known for its buy one, get one promotions. In some cases, it would be buy one game, get another 40% off. Sometimes, it would be 50% off instead. In any situation, it meant being able to go to somewhere near your home, walk in, and definitely get the games you wanted that day for a cheaper price than Amazon or some other online retailer. If you were part of the Rewards R Us program, you might have even earned a $5 reward certificate or two to make the purchase even cheaper. Where will we buy our $0.50 Skylander figures?
Okay, I was joking about the $0.50 Skylanders, but Toys R Us closing is no laughing matter. We are losing access to a wonderful resource, one that helped us make many memories. It offered us the opportunity to quickly, easily, and sometimes cheaply acquire video games and related merchandise. Knowing that it is going to be gone, after all these years, is a tragedy.