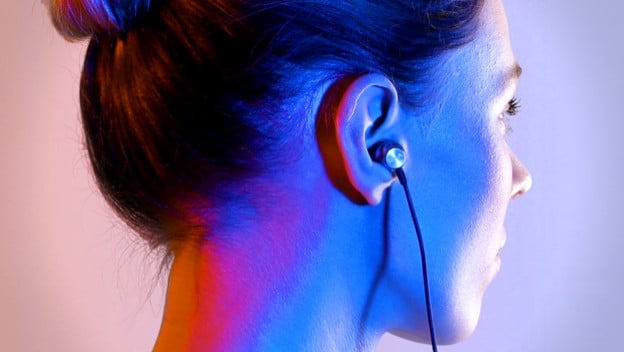 Playing video games is an important part of a gamer's life. Our hobbies matter to us, and between things like school, work, and life, it can be difficult to have the time needed to dedicate to this pastime. Like you may want to listen to a podcast just released or an album you picked up, while going building the Nintendo Labo Joy-Cons. You might love the new God of War so much, you decided to grab the soundtrack. Maybe you are expecting a call and want to be immediately reached. It is times like these that RHA's MA750 Wireless Bluetooth in-ear headphones are exactly what you need.
RHA's MA750 are these incredibly lightweight, in-ear headphones that completely keep you covered and connected, while also allowing you the opportunity to comfortably hear some sweet, dulcet tones. They weigh only 41 grams, with most of that being around your neck where you won't even realize it. The actual earbuds are comfortably in your ears, perhaps even unnoticeable at the time. There are no cables, beyond what is connected from the base to the earbuds in your ears, so you will not be getting tangled up in cords. Plus, it has a battery that keeps it in standby for 30 days without needing a recharge. Combine that with in-line controls that offer a universal microphone and three button remote, and you are set with everything you need around your neck. It is even IP4X sweatproof, in case you get a little damp around your neck.
So let's go ahead and say you were waiting for an important call from your parent or employer, but also wanted to try and go through a few Overwatch matches to take advantage of a time-limited event. If you are wearing the MA750, when the call came in you could use the in-line controls and mic to go ahead and pick up, start talking, and remain in touch without having to fumble for a phone or grab a headset. There is no need to worry about power, because it has a 12-hour lifespan and holds its charge for 30 days. It is already right there, ready for you to transition from one activity to another. Once the call is ended, you can go back to what you were doing.
What about when you want to use the MA750 Wireless Bluetooth in-ear headphones for their intended purpose, which is actually enjoying some sort of media? This is a set of headphones that has a custom, handmade, dynamic model 560.1 drivers and an aerophonic design. It is designed to capture high-res and high fidelity sound, with a 16-40,000Hz frequency that shows an amazing sense of range. All of the sound is heading into your ears, without any distortion, and is being isolated there. This keeps all that external noise out. Combine that with aptX and AAC code support, and you have the best quality sound you can muster. Just pair it via Bluetooth or, even faster, with a NFC tap, and you can immediately enjoy.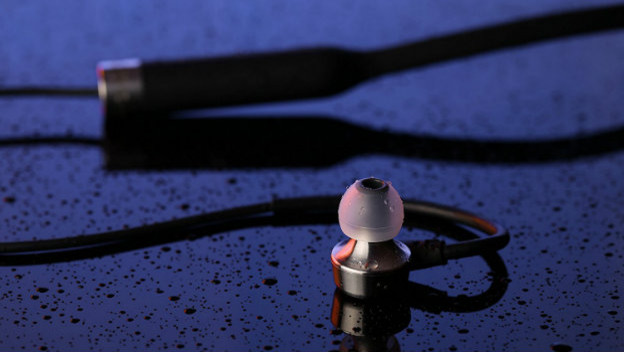 RHA's MA750 is well constructed too. You get 10 types of ear tips with it, so you have eight dual density and double flange silicon ones and two comply foam ones, to ensure they fit comfortably in your ears. The headphones themselves are 303F Stainless Steel, to ensure durability. It has a carrying case and ear tip holder, so nothing is lost. You even have a clothing clip offering extra security. Not to mention, there is a 1.35m reinforced, oxygen-free copper cable at its heart. It is quality through and through.
Headphones have become this essential part of our daily lives. Having a pair we can rely upon, one made of quality, durable materials that can be so comfortable and light that it doesn't even feel like we are wearing them, is important. They can cover us in so many situations, especially when there are in-line controls with a mic and a battery that can last for twelve hours. The RHA's MA750 Wireless Bluetooth in-ear headphones could end up being exactly what you need, if you are ready to invest $169.95.