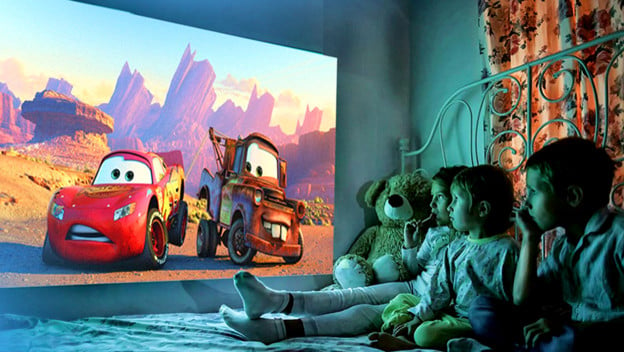 Being a gamer is great! Especially when you get older, as it means you have a better chance of being able to afford your hobby. You may even have some extra time to spend on it. But, that can also mean needing to divide your time properly and share elements in your home. If you have kids running around, you have to meet their needs first, after all. Should you have $399 to spend, the CINEMOOD 3-in-1 Magic Cinema might be a way to make the people who matter to you happy while having a device that can free up a TV.
The CINEMOOD 3-in-1 Magic Cinema is a small, portable cinema that can be used to entertain people of all ages. This is a 3" projector that can work as a standalone device or stream content. All you need is the device, a surface to project onto, and people to watch the videos, ebooks, or images it is projecting. You do not need to worry about keeping it cool, as it has noiseless cooling without a fan.
The portability and accessibility is what makes the CINEMOOD 3-in-1 Magic Cinema so handy. This is a device that can be plugged in, but also has a 5-hour battery life-span. It accommodates surfaces large and small, depending on adjustments, with over 12-foot depictions available. If you are in an area with WiFi or have your phone on hand, you can stream footage from Netflix or YouTube. If you are disconnected, you could upload content to its 16GB memory to have things to already watch. Your phone, tablet, or Apple watch can be used as a remote too.
What is especially handy is how CINEMOOD's 3-in-1 Magic Cinema is ready to go right out of the box. It comes with over 120 hours worth of digital entertainment on its 16GB internal memory. Disney content is pre-loaded, with 20 videos and 45 ebooks available. There are also 6 other shadow hand puppet and lullabies on there, 20 ebooks additional ebooks, and 89 unspecified cartoons. The buttons on the unit itself are easy to understand and use. Plus, it has auto-correction technology to keep images clear and uses soft lumen light to reduce eye strain. So while you can load it up with additional content or have it streaming, you can begin using it right away.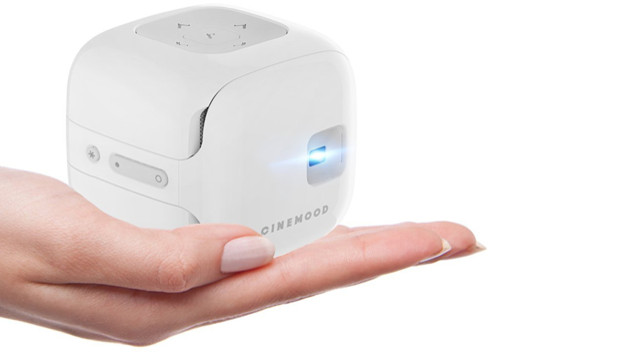 Here is what that is important for gaming families. Say you are having everyone in the living room for a game night. Some people want to play a game on the PlayStation 4 or Switch, while others want to watch videos. You can aim the CINEMOOD 3-in-1 Magic Cinema at a blank wall and set up a movie for half of the people while the others play their game. Or, if people are taking turns playing, those who aren't actively participating can watch something else. Everyone can still be in the same space, under watchful eyes, and be able to socialize and spend time together without splitting off because everyone wants to do their own thing.
When you are building a game room or entertainment hub, you have to keep the ages of everyone in mind. Some kids might not always want to be playing games or be capable of handling them yet. Having a CINEMOOD 3-in-1 Magic Cinema on hand offers more options. It helps keep everyone in the same room and bonding, enjoying entertainment.