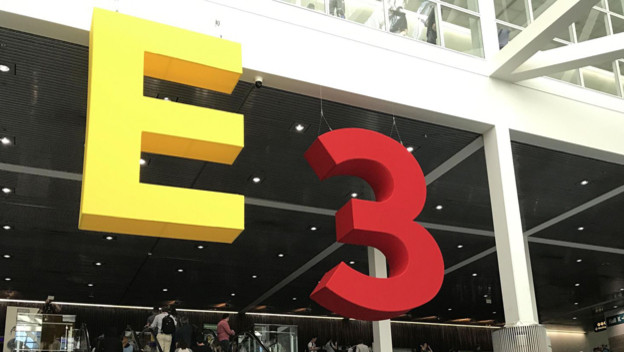 Time for another E3 2018 press conference wrap up! So many games have been announced and detailed. Square Enix showed off a lot of trailers on games we already knew existed. Ubisoft gave us release dates for games like Assassin's Creed: Odyssey and Starlink: Battle for Atlas. Sony showed off The Last of Us 2 and Ghosts of Tsushima. Let's review everything we know about 2018 and 2019 games from Square Enix, Ubisoft, Sony, and Nintendo so far!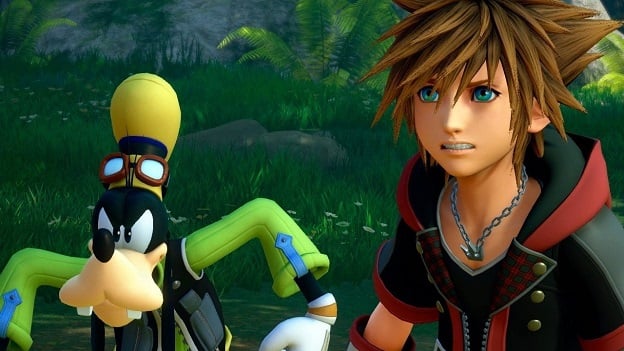 SQUARE ENIX WRAP-UP
Square Enix held its E3 2018 conference to showcase its upcoming games. At the beginning of the event, before launching into a half an hour series of trailers, they said stay tuned until the end for exciting announcements.
The conference opened with Shadow of the Tomb Raider trailer, depicting Lara trying to navigate the issue of a crashing plan without parachutes. The plane tears in two, she buckles up, and braces for impact. This it the beginning of her adventure to unearth Mayan mysteries. The subsequent gameplay footage shows a game that relies on cunning strategies and stealth-based maneuvering.
Square Enix then showed a quick trailer highlighting an upcoming crossover event between Monster Hunter World and Final Fantasy XIV. It appears a Rathalos raid is coming to the game.
The Awesome Adventures of Captain Spirit trailer showed a young kid making a superhero costume for himself to wear. This game will be out June 26, be free, and give glimpses into the world of Life is Strange. Then, a trailer announced a game called Babylon's Fall, which will be coming out for PlayStation 4 and PC via Steam. Nier: Automata will be coming to Xbox One as Nier: Automata Become the Gods Edition on June 26.
A trailer also revealed that Dragon Quest XI: Echoes of an Elusive Age would be coming out in North America and Europe for PlayStation 4 and PC on September 4. It will have two special editions: The Edition of Light and The Edition of Lost Time. This was followed by a new class-based game was announced for Nintendo switch called Octopath Traveler. It looks very Final Fantasy-esque.
Just Cause 4 was detailed a bit, flaunting "extreme weather" that will up the destructive elements of the game that already champions destruction as a primary gameplay mechanic in its sandbox design. The grappling mechanic has also been upgraded to allow for new, creative options that should also be intuitive for new players.
The company also announced The Quiet Man, promising more details in August. This will also be available for PlayStation 4 and PC via Steam. All we know now is it seems to feature a deaf protagonist who beats people up.
Then, the company concluded their showcase with the same Kingdom Hearts trailer that we saw yesterday, complete with the January 29, 2019 release date. It appears like Square Enix has some good things on the horizon but there was a disappointing lack of the words "Final" and "Fantasy" outside of the crossover promotion for the mmorpg, Final Fantasy XIV.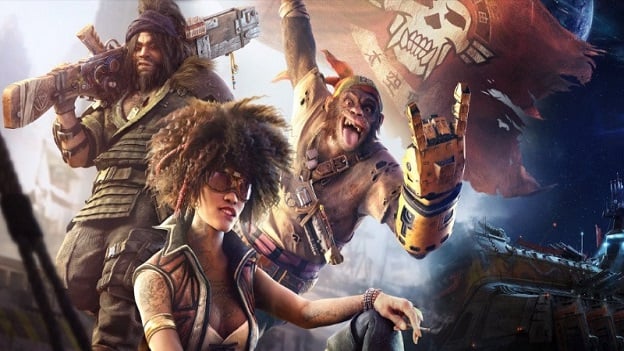 UBISOFT WRAP-UP
Ubisoft always likes to dispense with formalities and infuse pizzazz into their show, and E3 2018 was no different. Coarse language, live performances, and celebrity cameos all overstayed their welcome, but fortunately there were some decent game reveals and a moderate selection of games from the high profile publisher.
It all started with an odd, but anticipated, nod to Just Dance 2019. T comes out October 25, 2018. After that, we were treated to an insanely beautiful cinematic trailer for the highly anticipated Beyond Good and Evil 2. Its video capped the scene off with the emergence of Jade, protagonist of the first game, but supposed villain of this prequel. There's also an open community creative platform that will allow artists of all visual and musical fields to present their work to possibly be included in the game.
Rainbow Six Siege and For Honor both gave nods to their respective devout communities and highlighted future content and features. Siege is kicking off an eSports Pro League this summer, and For Honor is adding a new faction to keep the populace happy. Donkey Kong also peeled a banana and tossed in their soon to be released adventure for Mario + Rabbids Kingdom Battle, which comes out June 26, 2018 for everyone and June 25, 2018 for season pass holders.
Ubisoft also gave Nintendo an exclusive nod with its upcoming toys-to-life spacefaring game, Starlink: Battle for Atlus, which will include Fox McCloud and his trusty Arwing spacecraft for the Switch version. Shigeru Miyamoto was even present to receive more accolades from Ubisoft head Yves Guillemot and prototype replica of the Arwing. It comes out October 16, 2018.
Tom Clancy's The Division 2 focused more on the story and backdrop of the chaos that has befallen Washington D.C. after the pandemic catastrophe, the anarchic factions that now control the capital, and the Division team tasked to bring peace and save civilians. We were also introduced to Specializations, specific skill trees designed as post campaign features, along with 8-player raids and the promise of years of episodic content to keep fans invested.
Skull & Bones set the scene of piracy and loose alliances, along with many cannonballs fired in the seas of the Indian Ocean, all in the name of treasure and prestige. There are tons of customization options, and various tactical choices to make when engaging an enemy ship. From boarding ships to ramming them head on, and a vast array of specialized attacks, the action appears to never subside in Skull & Bones.
Assassin's Creed Odyssey closed out the show with gorgeous Grecian backdrops, an RPG progression and loot system similar to that of last year's Assassin's Creed Origins, and the choice of gender for your protagonist at the start of the game. There was practically no mention of the Brotherhood, but a glowing acknowledgment of the Spartan warrior king Leonidas, whose spear offers many combat abilities in the hands of your hero. It comes out October 5, 2018.
Overall, this media briefing was a surprisingly lackluster presentation, from an aesthetic standpoint, but Ubisoft still has a decent lineup of upcoming games that I'm sure plenty of people are keeping on their radar.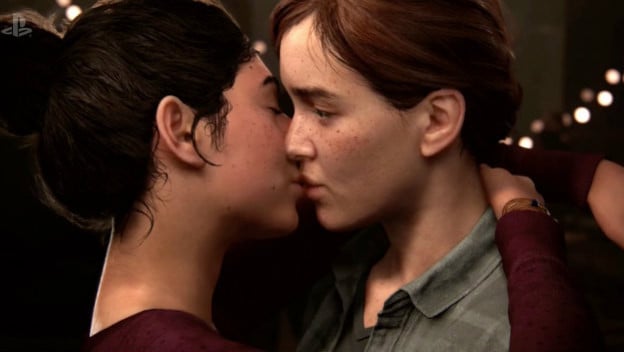 SONY WRAP-UP
At E3 2018, Sony decided to do something new with its press conference. People at the event were shuttled between different tents, with each one dedicated to a specific major game. In the transition periods, where people were moving, the live stream at home offered smaller, but still interesting, announcements. It was unorthodox, but probably was more interesting for people who were actually in attendance. Fortunately, after the two "major" trailers, things settled down.
The first experience was for The Last of Us 2. People were in a tent that looked like the hall in which Ellie dances with a young woman named Dina. They heard a banjo performance, then saw an extensive video showing our first look at gameplay. After that, people were wisked to a different forum in which a man was playing a Japanese instrument. This led into gameplay footage for Ghost of Tsushima. The other two major presentations were for Death Stranding and Spider-Man, with both games getting substantial trailers. But for these major games, the segments were more about watching gameplay than major announcements. Of the four, only one has a release date. Spider-Man launches on September 7, 2018.
In between these tent transitions, we received snippets of other announcements. God of War is getting a new game plus mode in an update. Call of Duty: Black Ops 4 and Destiny 2 trailers were shown. The latter was most exciting, since we saw Prince Uldren murder Cayde-6.
Once the presentation settled down, more games and special items were revealed. There will be a Kingdom Hearts III PlayStation 4 Pro when the game launches on January 29, 2019. It will be accompanied by a bundle that includes Kingdom Hearts HD I.5 + II.5, Kingdom Hearts II.8 Final Chapter Prologue, and Kingdom Hearts III. Justin Roiland's Trover Saves the Universe is heading to the PlayStation VR and PlayStation VR. The Resident Evil 2 remake is coming on January 25, 2019. Remedy Entertainment is working on Control, a supernatural adventure game, and will have it out in 2019 for the PlayStation 4, Xbox One, and PC. Finally, Nioh 2 is in development for the PlayStation 4.
It was not the most shocking or packed press conference of E3 2018, but Sony did show fans a few interesting things.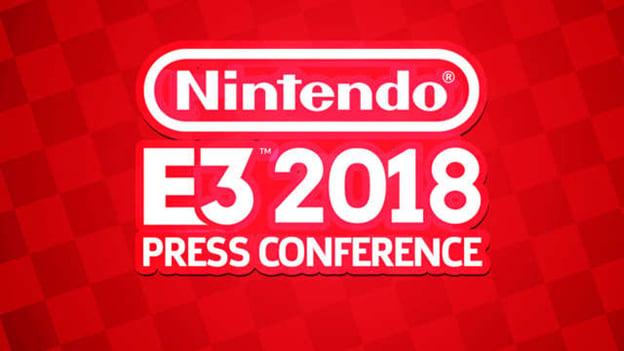 NINTENDO WRAP-UP
The E3 2018 Nintendo Direct is over, and the long stretch of community-oriented Nintendo Treehouse livestream content has begun. So now, it's time for a recap. The Nintendo Direct was brief, full of new information, and oddly punctuated at times with old information, but it was all a lot of fun. Even the leaks ahead of time didn't spoil the show, although they did make it confusing at one point. We received details on the next Fire Emblem, Super Smash Bros. Ultimate, several third party titles, and a few more surprises. Let's go.
Things began with a cold open on a brand new title, Daemon X Machina. It's a new mech action game, set for 2019 and with some creative DNA from the Armored Core series. Marvelous and First Studio are behind it. This was followed by the Xenoblade 2 expansion, Torna – The Golden Country, which arrives in September 14, 2018. Finally, the new Pokemon: Let's Go series was reintroduced. The new Pokeball controller is launching on the same day as the games (November 16, 2018), and will come with a free Mew.
Then, a new Mario Party was announced. It's called Super Mario Party, and will launch October 5, 2018. Some footage was shown of multiple Switches being used in tandem to play a minigame. After that, I was surprised to see Fire Emblem: Three Houses make its debut. It looks like it comes with a ton of new changes to the formula, including named characters backed up by grunts on the battlefield, looking almost like Advance Wars or something. That's coming in Spring 2019.
Of course, the leaks leading up to the show were correct. Overcooked 2 was announced for August 7, 2018, and will come to the Switch, Xbox One, PlayStation 4, and PC. Killer Queen Black will come to the Switch in 2018. Dragon Ball FighterZ is coming out in 2018, and Fortnite is out immediately! Hollow Knight is also immediately available. A new demo for Octopath Traveler drops on June 14, with its save data able to transfer to the full game.
Now for Super Smash Bros. Ultimate. A huge reveal for this game gave us the core concept, which is to bring every character from Smash Bros. history into one game. Everyone is back, including all the third party characters and the Ice Climbers. Snake from Metal Gear Solid got extra screen time of course, and several new mechanics and moveset changes were introduced. We were also introduced to new characters: Inkling, Daisy, and Ridley were all confirmed and shown in-game. New amiibo figures were announced for all new characters as well.
There you have it – the major highlights from the E3 2018 Nintendo Direct. Suspiciously absent were the likes of Metroid Prime 4 and the extremely leaked Star Fox racing game. Who knows when we will learn more about them.
*STAY TUNED TO CHEAT CODE CENTRAL ALL WEEK LONG, AS WE BRING YOU THE LATEST NEWS, INFO AND UPDATES YOU CRAVE FROM THIS YEAR'S E3!