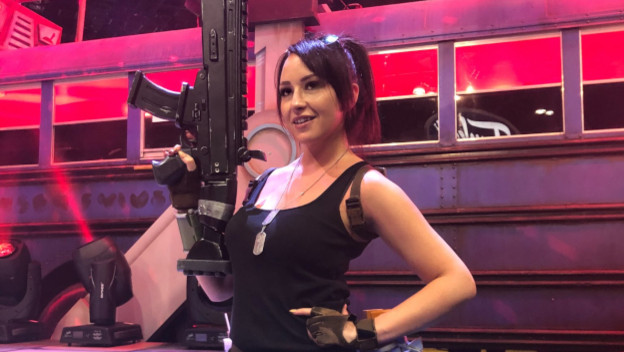 I've been to the Electronic Entertainment Expo four times, twice representing a press outlet and twice as a member of the video game industry. The first two years E3 was the same industry and press only event that it has been since its inception. In 2017 and 2018, it was opened to members of the public willing to pay exorbitant amounts for a badge. Did you know that every four gamer badges is $1,000 for the ESA? It's crazy. The convention has gone through a lot of ups and downs in its history, but seemingly especially in the last four years. Let's think about what it has been like and where it might go from here.

For starters, let's talk in more detail about the gamer passes. While I think it's fantastic that E3 has opened its doors for the general public, there are a lot of downsides. I know that for me, E3 was always this unattainable goal, the proverbial gates of heaven in the gaming world. I never imagined I'd ever be able to go, and especially not with a general admission ticket. I was shocked right along with all the "average" gamers when the public tickets were announced. How amazing that my friends and family could attend now if they wanted?
But E3 is at its core an industry event, where developers and companies seek each other out and form potential business relationships. It is a place where press outlets could meet directly with developers that they might not otherwise ever have face-to-face interactions with. When you throw a bunch of non-industry folks into the mix, the purpose of the event gets muddled. I had this thought a number of times at E3 2017 and 2018. One developer I truly loved, that I had met with as a member of the press in previous years, finally had a booth of their own at E3 2018. When I spoke to a representative, I could only imagine that they must have a moment of panic, searching for the attendee's badge, in order to decide how to slant their spiel. Before, they would have only needed one pitch (maybe two) for press and members of the industry.

The other major drawbacks to E3 2018 were also due to the public presence. The convention has become near impossible to traverse. I can remember the first two years I attended, where it was closed to the public, I expected massive crowds! They were there, but the aisles were very large and it was easy to get around. Now, it's more akin to San Diego Comic-Con, which is damn near impossible to navigate. And everything has a line. Not just a line either, but a long ass line.
In addition, E3 has been commercialized. This might sound funny to say for an event that's all about video games, consoles, and other technology that people buy. What I mean by that is E3 always had a bit of a stereotype revolving around free swag and booths full of displays that weren't for sale (yet, or ever). At E3 2018, for the first time, there were exterior vendor booths. E3 always had opportunities for people to buy stuff, but it was always either branded E3 merch or items directly from the big developers/publishers, like Bethesda or Hyperkin. This time around, there were clothing designers and the generic throw-all-the-plushies-on-the-wall and stuff-the-rest-of-the-booth-full types of vendors that you see at every convention. There were even lines for "free swag" that you had to pay for. $0.76 for a Fallout 76 commemorative penny is a cute tie-in (and not breaking the bank), but it would have been nice to know at the beginning of the line that I was going to have to pay for something. (Even Jack Black was surprised by this when I bumped into him while waiting!)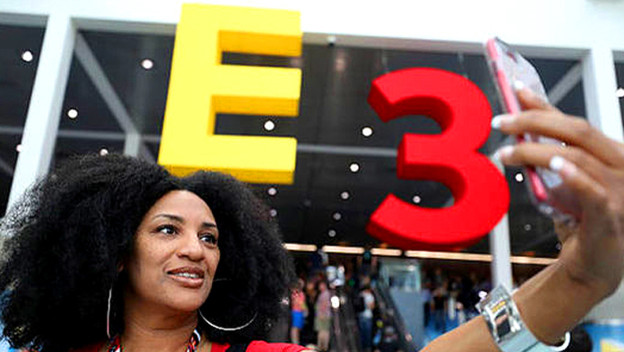 While all of these things are annoying and a detraction from what E3 used to be, they aren't world ending. When the convention realized they could be making money, and lots of it, that's just good business. The ESA wanted and decided to share the love of gaming and the industry with general public, which is good for them and greater for those who get to attend. The only remaining problem is that there are clear rumblings that E3 might be on the cusp of a major change, and not in a good way.
The event is already killing itself by including nearby events like the E3 Coliseum, which is another convention entirely with panels and booths. There's also the fact that many other, popular events are clearly losing funding. EA Play 2017 was packed and full of great games to try and free collectibles to enjoy, but EA Play 2018 was a sorry shadow of itself, with very few people in attendance most days. The PC Gaming Show, has always been sponsored by AMD, and in 2017 it was co-sponsored by Loot Crate, both big names in gaming. The PC Gaming Show 2018 was sponsored by...Drake's Cakes, a Hostess look-alike.

I love E3. I think it's amazing that it offers a place, a platform, for gigantic gaming companies, and tiny little indies alike, to share their products to the masses who want to enjoy them. I think it's a great chance for industry members to meet with each other, when they might not otherwise. I love that the press has a major event that they can cover, and send their writers to. I also think its wonderful for the regular Joe and Jill gamers to attend and see the majesty for themselves. But there's a storm on the horizon, and it might just mean the dissolution of the convention as we know it. Maybe we'll shift to just having E3 Coliseum and the major press conferences each year. While E3 might have previously outgrown the LA Convention Center, it might be reigning itself back in.
*STAY TUNED TO CHEAT CODE CENTRAL ALL WEEK LONG, AS WE BRING YOU THE LATEST NEWS, INFO AND UPDATES YOU CRAVE FROM THIS YEAR'S E3!