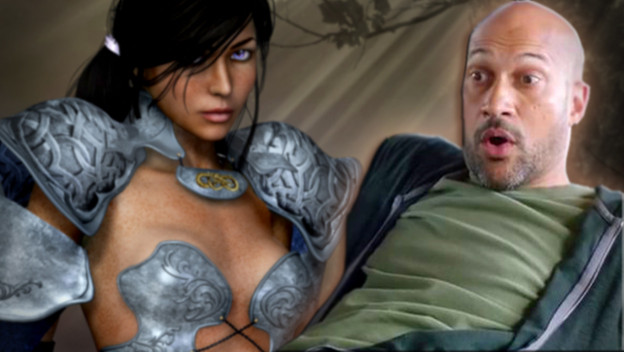 Everyone knows the gag at this point. The Elder Scrolls V: Skyrim has released on a lot of different systems. It first graced the world with its presence on the Xbox 360, PlayStation 3, and PCs. We saw it later on the PlayStation 4 and Xbox One. Even further, The Elder Scrolls V: Skyrim came our way on the Nintendo Switch, HTC Vive, Oculus Rift, and Windows Mixed Reality headsets. Now, it's on Alexa as an audio adventure with Skyrim: Very Special Edition. We had our laugh about the "joke," until we realized it was not only real, but also a potential bridge.

See, The Elder Scrolls V: Skyrim on Amazon Alexa smart home devices is a lot like regular Skyrim. My initial reaction was one of awe, because I don't think anyone expected a joke to actually have a follow-through. But the Amazon page shows it is as easy to activate as other Alexa skills is a voice activated version of the game. You follow prompts from Alexa to explore dungeons and battle enemies. For many, this seemed silly, but there's more to it. Instead, it is getting your very own, themed DM.
It wasn't until I was talking to a friend of mine about how insane it was that Alexa was actually going to be able to play Skyrim with people that I had a change of heart. He told me how he thought the skill was actually awesome, because it's like having a dungeon master in your own home. The thought hadn't even crossed my mind, but it is accurate. Rather than being "just another port" of Skyrim, this Very Special Edition is actually something really wonderful. This is a tabletop-lite experience that can help easy people into a whole new kind of gaming. It can get people who don't play tabletop RPGs into Skyrim, and those who play video games like Skyrim into the world of Dungeons & Dragons.

Personally, I have always wanted to get into tabletop gaming. The one thing stopping me was proximity to friends who like to play, as well as trying to mesh all of our schedules together. There's also the fact that I have been just plain shy about it. I'm a social butterfly when it comes to being around my friends and people that I have things in common with to chat about, but there's something about acting. Even contained within the safety circle of friends, it has always given me anxiety. There's a reason why I'm usually behind the camera! That has stopped me from truly seeking out tabletop gaming sessions (and even LARPs).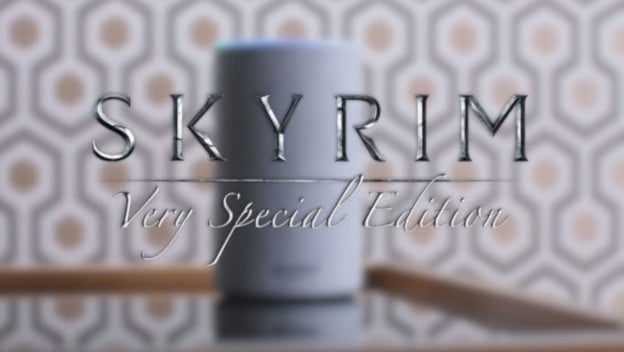 With Skyrim Very Special Edition, those issues are no longer an issue. If you live too far away from your friends, but really wish you could play a tabletop roleplay, you can just boot up your Alexa. If your friends' schedules are all insane and they're too busy handling an infant, you can just play Skyrim on your own. If you get stage fright and just can't imagine doing funny voices or shouting out commands in front of a room full of people, you can play with Alexa. (I've heard she can be judge-y sometimes, but hopefully not while playing Skyrim Very Special Edition!)

What began as a fully intentional joke ended up spawning something great. Skyrim Very Special Edition could allow more people to enjoy traditional tabletop gaming that might not otherwise. Maybe after playing a few sessions with Alexa, I'll feel more confident about joining a session with friends when I have the opportunity. I can't help but feel like I'm definitely not the only one in this. So if you have an Alexa, you should absolutely download Skyrim Very Special Edition, and we'll go on this journey together. May Bethesda's humor lead to a world filled with tabletop gamers!