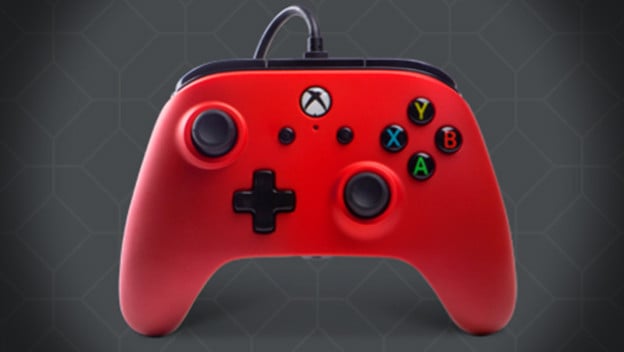 When you think about which controller you want to get for a system, often the most expensive options are idolized. The ones that are over $100 are lauded as the best of the best. People forget how good a more affordable option can be. This is where something from PowerA can come in. The company is known for making controllers that work well and don't break your bank, and the Xbox One Enhanced Wired Controller is one such peripheral.
PowerA's Xbox One Enhanced Wired Controllers are designed to, first and foremost, be a comfortable and familiar peripheral. It gives you a default layout, so you know exactly where everything is and lets you not experience any shock when moving between it and an official Microsoft model. It also makes sure it has the features you would expect, like precision-tuned analog sticks, a 3.5mm jack, and Immersion Tech dual rumble motors. And not only is it about the same size as an official controller, but around the same weight too. From the very start, you have something that does not rock the boat, but will allow you to rock when you start playing your games.
That doesn't mean the Xbox One Enhanced Wired Controller doesn't do anything new. Each one has two Advanced Gaming Buttons on the back. These are mappable extra buttons that you can configure for when you are playing your game. This might help give you an edge as you play. At the very least, it means more options when you are preparing to play one of your favorite games.
There is also a sense of security that comes from a PowerA Xbox One Enhanced Wired Controller. While some of that comes from having a two-year warranty, it also stems from it being a wired controller. You do not need to worry about a battery that will gradually become less powerful. Range is not an issue, since the cord is 9.8ft long. You also do not have to worry about any kind of input issues, since there is that direct connection to the console. And, when storing them, the cable can be removed so you do not have to worry about fraying. Things are more secure.
What's also striking is how many options are available to people with the Xbox One Enhanced Wired Controller. Most players get accustomed to settling for certain colors, because custom ordering ones in certain colors or designs gets expensive or isn't possible. But this PowerA model is affordable and offers multiple default options. The Crimson Fade has gradation to its color scheme, offering multiple shades of red. Solar Fade does the same with shades of yellow and orange. You can also find Sapphire and Emerald Fade varieties. if you prefer solid colors, you can go with black, white, or green. People who want something slightly metallic can go with a gold one. Not to mention, all of those Battlefield and Call of Duty folks could pick up the controller in a Sandstorm Camo design.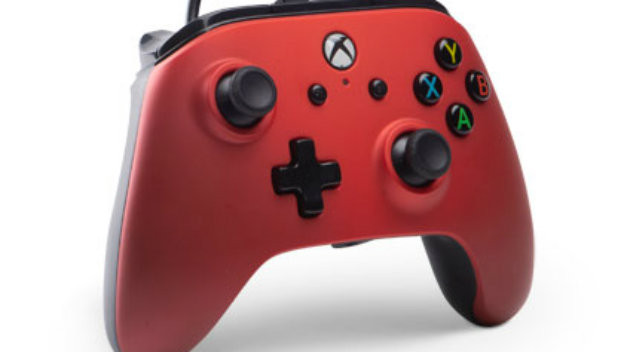 But maybe the affordability is the best part of all. Normal Xbox One wireless controllers from Microsoft are $60. The PowerA Enhanced Wired Controller is $35. Considering how durable they are known to be and the similarity to standard controllers, you could easily get a second one for a visiting guest, since you wouldn't have to have an absolutely amazing controller for someone else. Or, if you have a younger gamer in your household who might be a little rougher on equipment, you could provide a PowerA and alleviate some of your own worries.
Picking a spare controller for a system can be really easy with PowerA. The models it has are affordable, comparable to the official counterparts, offer an assortment of color options, and help keep you in the game. The Xbox One Enhanced Wired Controller does all of these things, as well as provide two additional buttons the read of the controller you can remap. It's a handy thing to have in a game room, in case extra friends come by.