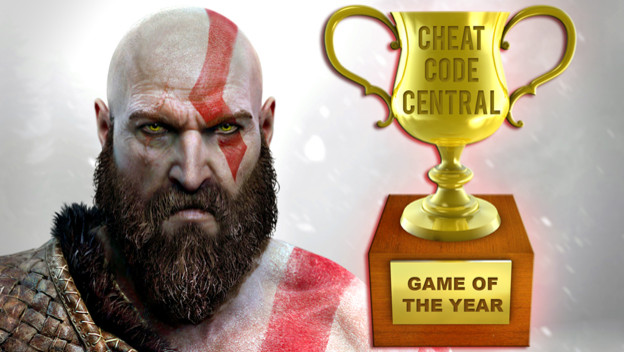 God of War is a successful game. Like, tremendously successful. So successful, in fact, that the NPD noted that after three months, God of War is the fastest-selling PlayStation exclusive game since the NPD started tracking sales in 1995. But not only is it selling like crazy, it's also a critical darling, earning mostly 9's, 10's, and a 4/5 from yours truly.
Few outlets had anything negative to say about the game, although the ones that did are just as valuable and should be respected. (That's a can of words for another time, but critical consensus in video games is a bad thing. Sorry.) It's such a knockout hit that I wonder how the next round of PlayStation exclusives will land in comparison. And as for Game of the Year discussions for 2018, well, let's just say the competition is stiff.
There are a few truly big contenders left in 2018, and I'm not talking about the true and obvious Game of the Year, Dragon Quest XI. I mean the usual brand of AAA stuff that everyone eats up and argues over as if niche audiences that don't have more distinguished taste don't exist. I'm taking the piss a bit here, but you know what I'm saying. Also Dragon Quest is the greatest, and I'm sorry but I don't make the rules.
Anyway, what I'm talking about are games like Marvel's Spider-Man, Red Dead Redemption 2, Assassin's Creed Odyssey, and maybe stuff like Super Smash Bros. Ultimate, and that's probably about it. Although, I'm sure there will be people out there advocating for Hitman 2 and Fallout 76. That's about it for the year, with games like Shadow of the Tomb Raider, Darksiders III, and Fist of the North Star: Lost Paradise sliding into runner-up slots.
God of War will inevitably be sized up, in terms of AAA, mainstream coverage, against Spider-Man and Red Dead Redemption 2. I do not see any surprises in there, save for the more Nintendo-friendly outlets. There will probably be heated arguments about Smash Bros., and that's totally fine. Good, even. But I really wonder how these discussions will go!
It's already pretty obvious what Spider-Man is going to be like, as we're in the middle of previews and marketing already, and likely will be reading reviews pretty soon. It will sell like illicit substances, because Spider-Man always does. It also has backing like a Spider-Man game never has. But in terms of the writing of the game and whatever gushing people like to do about "serious" games writing, I doubt it will reach the level of affect God of War saw.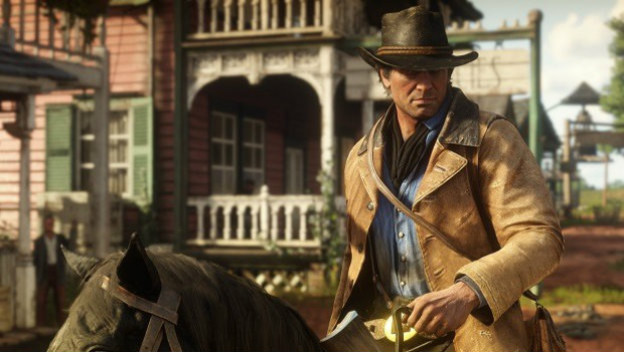 I think it's going to come down, at most major outlets doing big Game of the Year content, between God of War and Red Dead Redemption 2. People still hold the previous Red Dead on a massive pedestal, as its use of filmic language and homage to the spaghetti western really stuck with people. Rockstar is also treated like a collection of godlike myth and talent, and even when a somewhat negative review of Grand Theft Auto V drops it still ends up with a 9. Read Dead Redemption 2 will have a similar sense of storytelling seriousness and scale that God of War will, and that will make the difference, regardless of the gameplay.
I think that a lot of games were shifted around (and delayed to next year) due to Read Dead Redemption 2. I also think that God of War was a surprise success, with critics liking it a lot more than they expected to. That's of course going to make it stand out more in peoples' minds, which almost gives it an unfair advantage. It's sort of like how all the drama surrounding Metal Gear Survive will probably give it an unfair advantage in "Worst of the Year" articles. Red Dead has the long-running hype train behind it, and I'm sure, even subconsciously, there's going to be a lot of "this will probably be a 10 unless something bad happens" mindsets going into it.
Ultimately I'm actually looking forward to seeing how all this turns out, and how kind or unkind time will be to God of War, and specifically what critics think of it. Oftentimes, reviews are written while the "new game smell" is still fresh, and several months can make a big difference in retrospect.