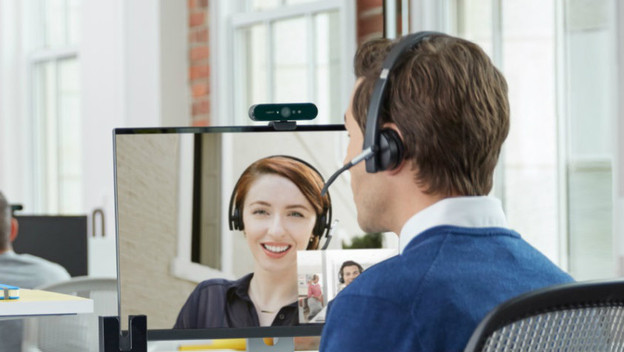 Do you ever stop and think about how important having a camera with your computer can be? If all you have ever used is the webcam that comes built into laptops, you could be forgiven for thinking they are something you don't really need. It isn't until you get something like a Logitech 4K Pro Webcam that you realize how important a webcam can be. Once you have one that is a high quality peripheral, ready to show you at your best, you can see how versatile one can be.
The Logitech 4K Pro Webcam is the kind of device that offers the sort of quality you would expect from an actual camera. You have multiple HD options available. The most basic could be 720p HD video calling with 1280x720 pixels at up to 90fps. The middle option is 1080p, with up to 1920x1080 pixels and 60fps. Should you want to go all the way, with 4K Ultra HD, then you get 4096x2160 pixels at 30fps. The details are incredible, and the background replacement options, omni-directional built-in mics, clip and tripod mounts, and 90 degree field of view mean you can capture everything, making you or whatever the webcam sees look incredible. It even has a carrying case and privacy shutter, in case you need to travel with it and are worried about it seeing something it shouldn't.
So why would a gamer need something like the Logitech 4K Pro Webcam. Well, if you have ever considered streaming, then you have your answer. A lot of the best streamers not only record themselves playing. They also record themselves while they are playing. Having the Logitech 4K Pro would make you look better while you play. Its Rightlight 3 and high dynamic range technology mean you could focus on playing the game and not constantly adjusting a camera to ensure you look good. It would allow you to focus. You could also use it for unboxings, relying on its five times digital zoom and autofocus to make sure things look great when you are showing them off.
The Logitech 4K Pro Webcam could also be great for gaming functions you may not even consider. Security is a big deal these days. The last think you want is someone somehow getting into your Fortnite account or accessing things on your computer. I know I have Steam set up so it automatically logs me in on my home PC. This webcam works perfectly with facial recognition technology, which makes sure you and only you can access your computer. Well, unless you have an identical twin. But ideally, this webcam should work with Windows Hello and other security measures to keep unauthorized people out of your stuff.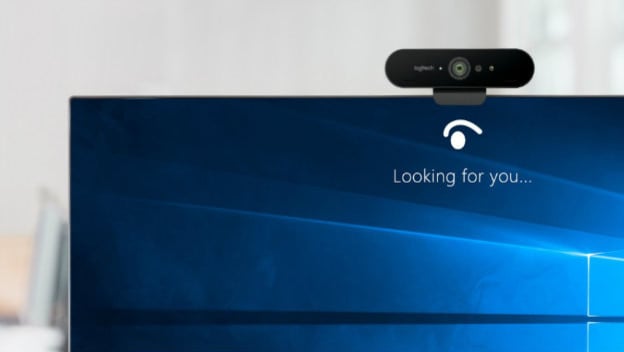 Even more important, the Logitech 4K Pro Webcam could help you keep connected. This is a device that is great for personal and professional reasons. Let's say you want to play in a group with you friends. Having this webcam could ensure your Discord video calls look amazing. Perhaps you get a little professional and also use your computer for taking classes or telecommuting. Again, having this webcam on hand when taking calls through Slack or Skype will make you look clear as day. You won't need to constantly adjust or fiddle with things. Just plug it in and start working.
The Logitech 4K Pro Webcam is about offering the clearest possible view. It can help protect you, by offering facial recognition technology to keep people from logging into your PC. It can help you connect with others, by making video calls with programs like Discord or Skype. It can even help you build an audience, by giving you a camera you can use while streaming games or conducting unboxings. A Logitech 4K Pro Webcam might help you out.