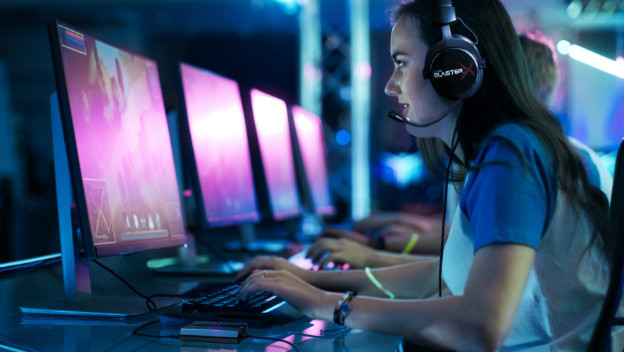 How do your games sound? Do you wish they could sound even better? Getting a boost can be expensive. If you have a PC, it can involve buying a new sound card and having to go to the trouble of cracking into your system to install it. With a console, it can mean buying a new stereo system and headset. But there is another option. Creative makes the Sound BlasterX G6. This is a portable, external, USB sound card that is pretty much a plug and play device that lets you start heading things in a whole new, hopefully better, way.
The Sound BlasterX G6 has everything you would expect from a USB sound card. It acts as a 7.1 HD gaming digital audio converter with headphone amplifier. It has 130dB DNR audio quality and its DAC is 32-bit and 384kHz. It should help make things sound crisp and clear. Especially if you have up to 600 ohm headphones, as it supports it. It also has 1ohm low output impedence. The multi-bit modulator keeps things from sounding distorted.
Plugging it in and using it is incredibly easy. You can go ahead and connect it with line-in, optical, or USB, letting every device work with it. Want to use headphones? You can and it will work perfectly. Prefer speakers? You can plug those in too. Worried about using it with a console and not having the same kind of controls as you would with a PC? Well, it has built in switches and wheel controls that let you adjust your mic volume, switch between profiles, and even turn Scout Mode on and off. It is as easy to use with your PC as it is with your PlayStation 4, Xbox One, and Nintendo Switch.
Actually, one of the more notable parts is the fact that Creative's Sound BlasterX G6 works with the Switch. Let's be frank. This is a great system, but it does not always pack the same punch as a PlayStation 4 or Xbox One. This USB sound card can make up for it. It can really amp up the sound and make it sound amazing. The Switch has games like Fortnite and Paladins, which could really take advantage of Scout Mode to help you hear what is going on around you. It also has a lot of rhythm games, like Thumper, Voez, and Superbeat Xonic, which can benefit from the discrete headphone amplification and general quality.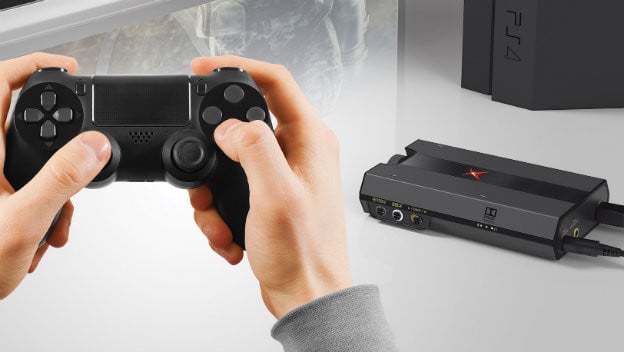 There may be some sticker shock, when you first see the Creative Sound BlasterX G6 price. It usually comes in around $149.99. If you wanted to go with a PC sound card from Creative, the Sound Blaster ZxR PCIe would cost $199.99 and require you to install it. Similarly, the HT Omega Claro Halo PCL Sound Card is also $199.99. If you wanted to redo your living room setup for consoles, a Pioneer VSX 530K sound system would be about $189.99. Going for a higher end Samsung HW-MS650 with Soundbar can go for around $399.99. The Creative Sound BlasterX G6 is smaller, works with multiple systems and devices, and comes in at a lower price.
The Creative Sound BlasterX G6 is something that could be a good option for people. It is a versatile device that can work with your computers and consoles. It offers great sound quality. There are even easy means to switch between headphones and speakers or to turn on Scout Mode. If you are looking for a nice device to make things sound good and not be ridiculously expensive, it might work for you.