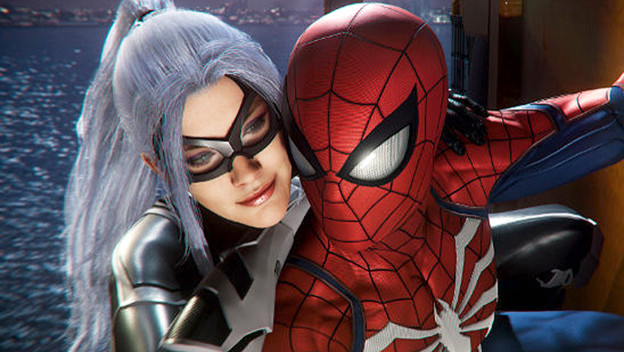 Marvel's Spider-Man has a pretty substantial DLC plan. Three different chapters will make up The City That Never Sleeps, a three chapter adventure that covers elements of the hero's world that couldn't fit into the main game. The first one kicks things off with The Heist, a character piece that focuses on Black Cat. While Spider-Man is the unquestionable star, this adventure upgrades the antiheroine from a collectible-giver to an active player in Manhattan's mysteries. Her story enhances her as a character and helps us better understand how Spider-Man interacts with the people around him.
Part of the reason this add-on is so important is because of the role Felicia Hardy plays. She is a major character in the comics, and by making her arc DLC, Insomniac has given her the attention she deserves in Marvel's Spider-Man. She has her own mission and sense of purpose. We can spend as much time with her as Spider-Man gets to spend with some other major players, like Doctor Octopus or Mr. Negative. If she had been shoved into the rest of the story, she could have become an afterthought. To be honest, she did, as her collectible cats in-game were an optional aside.
Marvel's Spider-Man's The Heist gives us a chance to see how she developed as a person. As we learn more about why she is back in town, stealing paintings, and dealing with the Maggia family. We can collect stolen paintings to see even more. Their relationship in those eight years between Peter Parker becoming Spider-Man and the events of the game is a mystery. These two clearly have romantic history. What happens here is an interesting tease that shows what kind of chemistry the two have, and we see the relationship build as the truth behind her reappearance comes out. It also helps that Yuri Lowenthal and Erica Lindbeck, the voice actors, have good chemistry.
I also appreciate that MJ is not completely left out. After all, the events of Marvel's Spider-Man helps establish where Peter and MJ are at in their relationship. In addition, that game has her in a position as a journalist where she could plausibly be in dangerous situations investigating. I know opinions are divided on her stealth missions, but I appreciated them and felt like they added to the game's diversity. I was glad to see she was not only present here and give her a chance to hold her own in an add-on that was otherwise about Black Cat.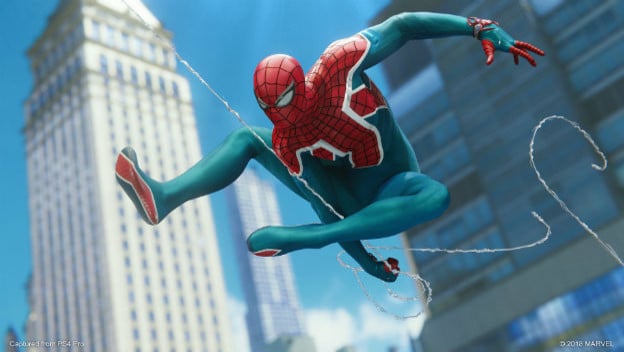 All of this additional story, drama, and adventure is presented in the framework Marvel's Spider-Man players are familiar with. It is essentially a whole new questline. Once you select this add-on, which is distinct from the main game, you find yourself in a Manhattan where the Maggia are the main bad guys, rather than people like the Sinister Six. You get to go through the surprisingly large Manhattan Museum of Contemporary Art. It takes the format we are familiar with and and gives us a new mystery to solve in the city that does not have the sort of life or death stakes other missions do.
The Heist gives Marvel's Spider-Man players more of what they want. There is a whole new storyline which, while not as long as the full game, is another thread in a geeky tapestry. It gives a fan-favorite character more attention. It better shows what Peter's relationships are like and how he interacts with different characters. We get to see an antiheroine in action. It is generally great and extends the adventures we have already seen with even more quests that are like the ones we saw in the original adventure.