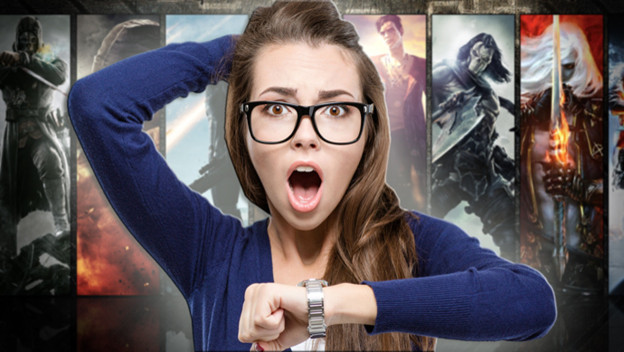 I used to be able to worry about things like Gamerscore on Xbox 360. In fact, I was needlessly obsessed with making that number climb. I saw it as an extension of the games I was playing. Nowadays, I can't imagine extending the games I manage to play because, the fact is, long games are daunting to me. I really don't have the time, although I do have the love. My New Year's resolution this year has been to find time for the things I love because, well, that's a healthy thing to do.
The trick to all of this is finding a strategy that works. I am mostly pretty sure that this isn't a problem unique to me, so hopefully this article, which won't be universally cure everyone's problems, might give you some ideas. This is what I've done so far.
I've decided that I will try to slot an hour into my day where I play a game I enjoy. After work, school, travel, quality time with my wife, and preparing dinner, this hour takes up roughly 25% of my free time. That is why it is important that I pick a game I fully enjoy. If I find the game lagging, I will do the same thing that I do with books; I will set it aside because. At this point in my life, I can't afford to give games the benefit of the doubt that they will eventually get better. This has been enjoyable for the last few days and I've been having a lot of fun sneaking in a few rounds of Super Smash Bros. Ultimate with my close friends and co-workers (who are, of course, also close friends.)
The other thing I've been trying to do is to give myself sometime in the morning. This is something I highly recommend. Normally I prepare everything I need for getting out the door in the morning the night before, so I can get a little extra sleep. The thing is, that preparation doesn't take that long, so I rush through it at night instead. It's much better than groggily doing it in the morning in terms of efficiency. Now, I just get rid of those snooze button hits. This has been easy the past week because, well, I'm excited to get out of bed because the first thing I'm going to do is sneak in some time with a video game that is suited for bite size consumption. Fortunately, most games are very liberal with their use of save spots.
Then, once I'm done, I'm out the door. My wife and I spend our days at the same place, working. The details here aren't exactly important. But, if in your travels, it is convenient to share a ride, I recommend taking the passenger spot and playing a portable game. There are many options thanks to the PlayStation Vita, Nintendo 3DS, mobile games, and the Nintendo Switch. I've been using my Gameboy SP, though, to replay Final Fantasy VI, which can be a lengthy endeavor. It's one of the longest games I've found time for in quite a while.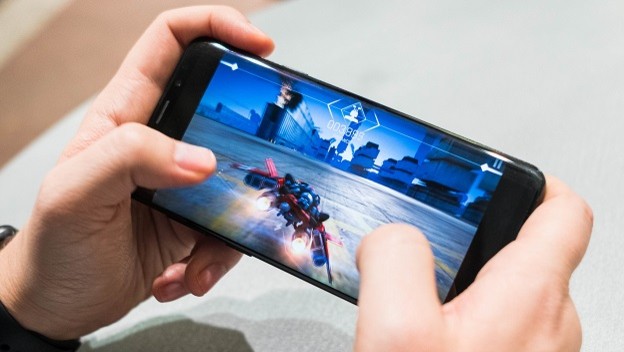 Another thing I've done is relinquish the controls. This is something I've hesitated to do in the past because it doesn't, at first glance, seem like "real gaming," and perhaps, technically, it isn't. But a large part of what I enjoy about many games isn't the actual gameplay but the worlds and narrative experience. I've played every Zelda to date, except for Breath of the Wild. Now I watch my wife play Breath of the Wild and occasionally accept it when she passes me the controller, so she can take care of other things. This has been a fun bonding experience and I kind of prefer her style of play to my own; she's far more thorough than my anxiety allows me to be. Passing the controller, regardless of whom you do this with, is a good way to multitask and is rife with benefits of its own. Single player games can be full of laughs between two people.
I think the main takeaway is to just not let the enormous size of games frighten you. I don't play them because I feel, wrongfully, sure that I will never complete them. That's a baseless assumption but it is ingrained. If you have this problem, just dip your toe in. Build up to it. Complete some smaller games, reclaim that feeling of joy games give you, and work up to it. It is my hope that, by the end of the year, I will complete a handful of ginormous games. I owe that to myself as a hardcore fan and I owe it to my readers to stay as informed as possible. I'd like to have conversations about games that don't contain the words "one sec, I haven't actually totally beaten it so no spoilers." What epic boss battles am I, and people like me, missing out on?
So, for those afflicted by an abundance of responsibilities, let me say this: good luck! There's time to have fun and relax, you just must find it. Oh, and social media can be a huge and despondent time sink. Remember how you used to do other things besides scroll? No judgment but if it's not bringing you real joy, get down with some Mario.