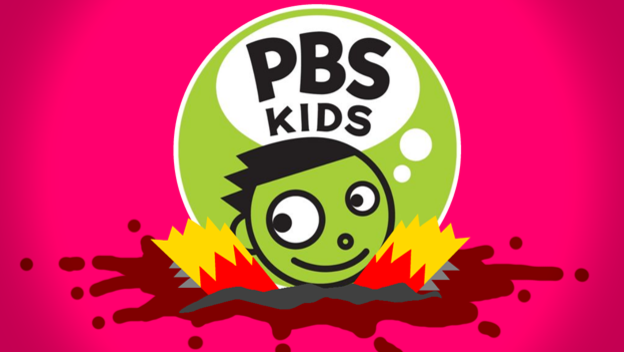 What happens when you have someone younger in your life that you want to help develop? Maybe you want them to eventually have the same grasp on technology as you do. Perhaps it is time to start thinking about gaming and interactive devices for them, so they can one day join you on your Nintendo, PlayStation, and Microsoft systems. A first step could be something that involves PBS Kids, the public broadcasting services games and multimedia that gets children ready in a friendly, fun, and even educational way. Fortunately, people could turn to the PBS Kids Educational Playtime Tablet, PBS Retro Space-Themed Virtual Reality Headset with Lunar Base VR app, and Jetstream 4K Ultra HD Android TV Box.
It should be fairly obvious why the PBS Kids Educational Playtime Tablet is such a good fit. Technology is everywhere, and children grow up seeing everyone around them on their mobile devices. This serves as an opportunity to have their own Android 6.0 tablet that is well-built, comes stocked with apps that are kid-safe, and is durable enough to survive any falls this seven inch device might endure. You have 23 games already available. There are 120 different kinds of media, like songs and videos, from PBS Kids. It is immediately good to go. You can even decide which apps appear, how long a child can use it, and if certain things can or can't be used on it.
But, at the same time, the PBS Kids Educational Playtime Tablet has everything you expect from an Android device. It has two cameras built into it. You have a microSD to expand its storage from 16GB to what you think might be needed. It has a dedicated GPU, 1GB ram, and 1.3GHz quad-core processor. You even have Google Play on it, so you can add more for the child using it. Plus, it's only $59.99.
If the child you know is eying up your PlayStation VR, Oculus Rift, or HTC Vive, you can go with the PBS Retro Space-Themed Virtual Reality Headset. This $14.99 headset works with any Android or iOS device under six inches, has various adjustments to accommodate any user, and has a simulated viewing distance of 1,000 inch big screen at the distance of 3 meters. It works with the free PBS Lunar Base VR app, which lets the viewer learn about space. There are 360 space mission videos from PBS Digital Studios and NASA, you can explore a fake moon base, and there are even fake communications. It's also an app that's being continually updated. If you get all you can out of the PBS Lunar Base VR app, then you could even look for other VR games and VR movies.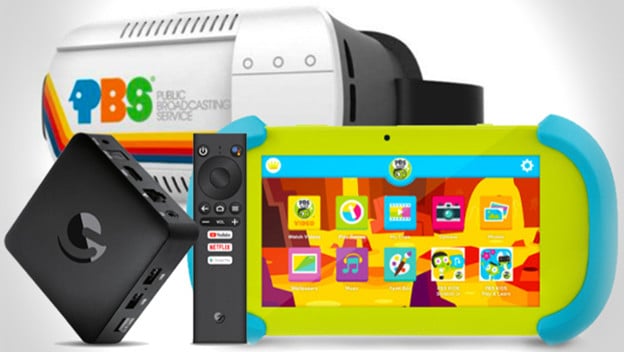 Finally, if you have a child who might not be ready for a tablet or VR, you could go with the Jetstream 4K Ultra HD Android TV Box. It's more of a device for the whole family. This easily plugs and plays into any TV to give people access to various streaming services, use its 8GB of built-in storage to watch whatever you put on it, or use its two USB ports and MicroSD card to go with things you have on hand. It has a voice search remote, to make finding things easy. You have Google Assistant built into it, to help you with your daily life and viewing. Plus, for those children who are around, PBS Kids is right there to help keep them covered with quality programming. It's $69.99.
There's a lot you can do to help entertain and educate young minds. By picking up the right products, you could help them learn to use technology and get interested in gaming. The PBS Kids line is a good and friendly way to start. With the various programs and games available and wide array of devices out there, you can get kids started with their own tablets, VR headsets, and streaming boxes.