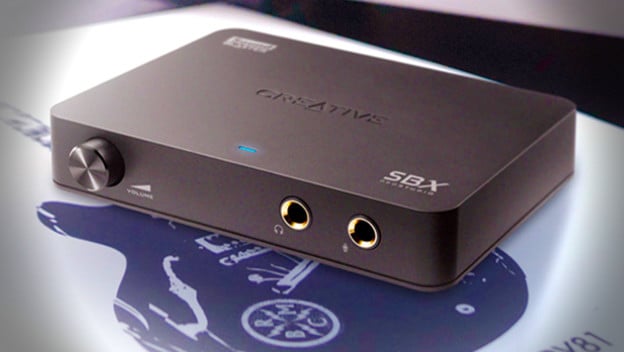 If someone wants to make games more enjoyable or get into recording and streaming, a handy thing to acquire is a good sound card. While someone waits and saves up for a bigger or better PC, this can be an option to help provide a little boost for around $100 and make a difference when recording or playing with other people. But, with internal and external options around, which should someone choose. When it comes to Creative, the company has an internal like the Sound Blaster Z and an external like the Sound Blaster X-Fi HD to give people a chance to choose which might be best for both their immediate and long-term needs.
If you're good with tinkering, Creative's Sound Blaster Z is an option to investigate! This is a $119.99 add-on that can sometimes be found for $99.99 on sale. Once you pick up this PCIe gaming sound card, you have the chance to change things from the inside. It has Sound Core3D technology with SBX Pro Studio and CrystalVoice effects processing, 116dB signal-to-noise ration so everything will be clear, up to 24-bit / 192kHz fidelity, and 5.1 Channels. It even gives you the Beamforming mic that uses CrystalVoice Focus to center on your voice and isolate it from other sounds.
Essentially, the Creative Sound Blaster Z seems like a great internal sound card for gaming. Especially since the SBX Pro Studio is there to make things sound extra clear. There's the microphone technology to ensure the people you are playing with can hear you or, if you decide to get into streaming, that your voice doesn't get lost in the sounds of gameplay. Even more important, the Audio Stream Input/Output support reduces the latency so when you record yourself while playing or perhaps when participating in a podcast, there is a crispness that may sound like you are in a room with people. Plus, the Pro Studio Control Panel makes it easy to go between headphones and speakers, in case you are inspired by a bit of gameplay and want to hop into a recording or multiplayer session.
But, what if you are afraid of heading into your computer and changing things up. Well, Creative has a solution for you too. There's the Sound Blaster X-Fi HD. This is an external card that lets you plug and play. If you have a Windows PC with a spare USB 2.0 port, then you can get to work. It has gold-plated connectors for its TOSLink optical in and out, 1/4th jack with RIAA equalization for its mic in, two RCA jack line/phono in, 1/4th jack headphone out, and two RCA jack line outs. It works with SBX Pro Studio. Basically, people are set.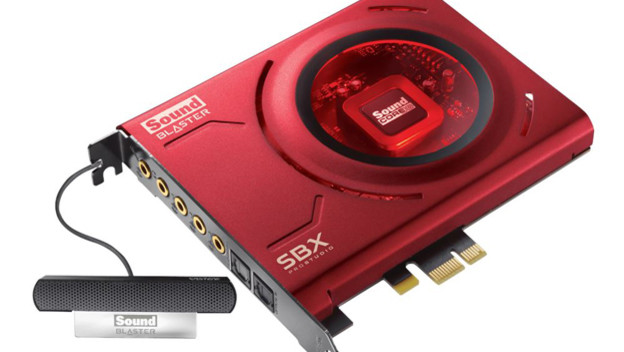 However, the Creative Sound Blaster X-Fi HD is not exactly equal to the Creative Sound Blaster Z, in terms of specs. It has 24-bit / 96kHz fidelity, instead of up to 24-bit / 192kHz fidelity. It has a 114 dB signal-to-noise ratio, instead of 116dB. It also has X-Fi audio technology, instead of Sound Core3D. However, considering this is an external sound card, it is incredibly close to offering the same level of quality. Plus, it has a versatility that the internal sound card does not. If you upgrade to a new computer, it is incredibly easy to transfer this over. If you collect vinyl records and have a turntable, you can use the phono preamp and RIAA EQ to preserve all of the songs with digital backups. Or, if you attend events where you may get to play games early, you could go ahead and take it with to make games sound even better.
Both of Creative's sound cards are good options for gamers to consider. Each one has its own perks. The Creative Sound Blaster Z is a good fit for people who like to trick out their desktop setups. You have a guaranteed mic that is exceptional and some extraordinary specs. You know you can transition from gaming to recording instantly. If you go with the Creative X-Fi HD, you have something a little versatile that may not be as comprehensive, but comes close and is essentially a plug and play device. Both have their positives and could make experiences better.