Something cool has been happening in the world of retro gaming over the past year. Tastemakers has been releasing a line of smaller-scale arcade cabinet replicas that are called Arcade1Up. These units, which are roughly 3/4 the size of the original arcade cabinets they're based on, otherwise accurately replicate the classic arcade experience. This includes official art, legitimate arcade parts, accurate emulation, and more. While the Arcade1Up line in 2018 mostly featured older classics, such as Centipede and Galaga, a new line for 2019 includes more contemporary classics. This includes two juggernauts in Final Fight and Mortal Kombat.
One of the best parts about the Arcade1Up line is that, while each cabinet features the official, original art for the respective cabinet, they actually host multiple games in every one. For between $100-200, you can get a cabinet that functions exactly like an original cabinet, but featuring two or more games in a series. Examples include the Rampage cabinet that also includes Gauntlet, Joust, and Defender, or the Street Fighter cabinet that includes three different editions of Street Fighter II. Other cabinets from 2018 include Pac-Man, Galaga, Centipede, and Asteroids.
If you're curious about the 3/4 scale size, I've seen some of these in person and it works. They're certainly smaller than the arcade cabinets you'd remember, but that just means you can set a chair up or a stool. (You can even get Arcade1Up stools licensed with images from the respective games.) You can also get a riser with your purchase, which attaches to the bottom of the unit and brings it up to standing adult stature. That sounds like extra work. On the other hand, if you have kids, that makes it much easier for them to enjoy with you. Beyond the size, everything else is on-point as well, compared to the original hardware. The sticks and buttons are designed to replicate the original experience, the art is authentic, and so are both the gameplay and sounds.
You can now pick up the two newest Arcade1Up cabinets based on Capcom's Final Fight and Warner Bros Interactive's Mortal Kombat. (Mortal Kombat was formerly Midway's, which is included in the art.) The Mortal Kombat cabinet includes the full trilogy, with the third game represented via Ultimate Mortal Kombat 3. The Final Fight cabinet comes with other Capcom arcade classics, including 1944: The Loop Master, Ghosts 'N Goblins, and Strider. All of these games are classics, but there's a reason Final Fight is the main event. As one of the original beat 'em ups, Final Fight takes the style and vibe of Street Fighter, turns it into a co-op experience, and introduces things like weapons, wrestling moves, and more.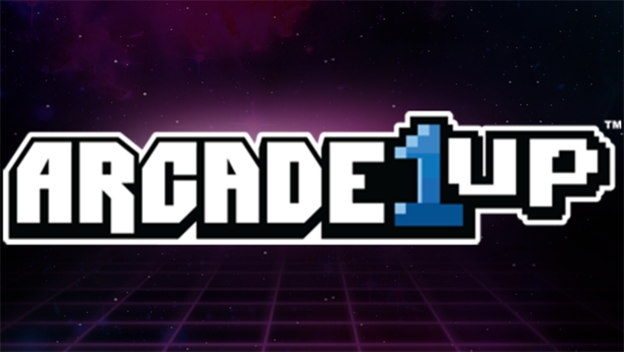 As part of the announcement, Tastemakers' Chief Marketing Officer Harold Chizick provided a quote announcing the release date. "At Arcade1up, we are so lucky to have the most passionate fans and active community. For this reason, we wanted to be sure to balance the anticipation and timing of these most sought after titles." Walmart is the primary retail partner for Arcade1Up, which means it has seen some exclusive cabinets and should be home to these new ones.
If you check out the Arcade1Up website, you can also see a few other cabinets coming out in 2019. The newest ones include Golden Tee, Karate Champ, and a special 40th anniversary-branded Space Invaders. It seems like the Arcade1Up line is a success and, as the library continues to expand, I have a feeling that game rooms around North America are set to get more and more crowded.
Are there any Arcade1Up cabinets you'd like to see in the future? Are you super down with the Mortal Kombat or Final Fight cabinets? Let us know!