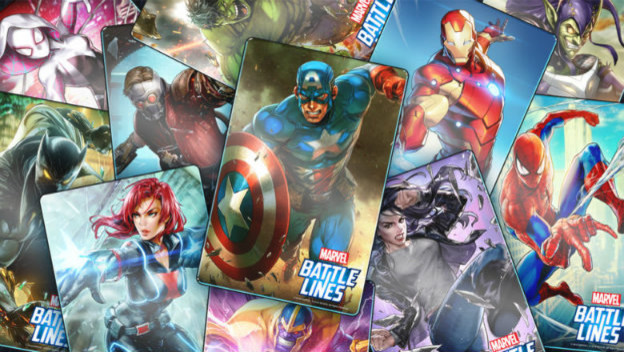 2019 is a huge year for Marvel, which is wild to say considering Marvel's 2018. After all, last year was when Marvel's Spider-Man hit the world as a PlayStation exclusive from Sony and Insomniac. That game was a record-smasher, unseating even God of War (from the same year, oddly enough) as Sony's biggest first-party success. While that game did its thing, Marvel and Disney have also had several poplar mobile games running, adding even more value. Beyond that, Marvel Games also has a few more games in development for multiple platforms. It isn't all great news however, as we have also seen some older games delisted from modern platforms.
There's quite a lot to cover, but here's the state of Marvel Games in 2019. This is the stuff you can look forward to while you're figuring out how you feel about Avengers: Endgame.
Mobile
Marvel on mobile has apparently been a wealthy venture, as the number of games keeps on going up, even when older games sort of lose their relevance or get shut down. The Marvel mobile brand has been sort of lining up a little more now, with games based on individual characters or without the explicit Marvel name going away. There are five Marvel mobile games currently running, a couple of them being pretty new.
The game that has been around the longest is D3 Publisher's Marvel Puzzle Quest. The Puzzle Quest series is a pretty powerful brand, so it makes sense that this game would survive all the Marvel mobile re-branding efforts. It also has a console port, so you can play the same game on your PS4 or Xbox One if you don't want to play it on your phone. It's a fairly straightforward matching puzzle game that has a ton of unlockable content.
Marvel Future Fight is a real-time action game that's comparable to a Diablo-like experience. Levels are in bite-sized chunks and are repeatable to grind resources. You can unlock several characters, alternate costumes for characters, and of course upgrade what you have by several degrees.
If a fighting game on a mobile device sounds good, you can try out Marvel Contest of Champions. It's all touch-based, with light taps being faster, light attacks and holding down making for a guard-breaking heavy. It's almost like rock-paper-scissors in that way. To deepen the strategy, characters have multiple super moves, as well as various passive abilities that have players constantly cycling through their rosters.
Marvel Strike Force covers the RPG territory, although most of these games involve things like stats, resource management, and of course grinding. This title pits teams of heroes against each other, with mixtures of marquee heroes, and even grunt units such as Hand ninjas and S.H.I.E.L.D. soldiers. This game has been the subject of controversy due to the cost of its unlocks and events, but for now it still seems to have a pretty active playerbase.
The most recent game is Marvel Battle Lines. It's a combination of collectible card game and strategy RPG, with the card aspect being at the forefront. Being the most recent game, this is the one you'll see most often advertised when you log into your app marketplace of choice, and it seems to be going strong so far.
Console
Right now, you have a few options for contemporary Marvel games, although most of them are outside of the "Marvel Games" branding. The various LEGO games featuring Marvel characters are all still available, along with the Marvel Pinball series of games and Pinball FX3/Zen Pinball 2 expansions. There's also the Marvel vs Capcom series, with the poorly-received Infinite available as the most recent entry and Marvel vs Capcom 3: Ultimate brought back from being delisted. You can also still get Telltale Games' Guardians of the Galaxy series, which is somewhat surprising. Unfortunately, the delisted games licensed by Marvel include Deadpool, the first two Ultimate Alliance games, and Disney Infinity. You also can't play Marvel Heroes anymore, as it was shut down by Disney not long after the console version finally launched.
That set of delisted games is a bit bleak, especially the ones like Ultimate Alliance that were digital-only on current hardware. But there are several titles under the Marvel games banner on the way, including the return of Marvel Ultimate Alliance. The third game in the series, which is developed by Team Ninja and published by Nintendo exclusively for the Switch, is set to launch on July 19, 2019. It will be exciting to see what Team Ninja does with the series, as original developer Raven is stuck making Call of Duty content for Activision.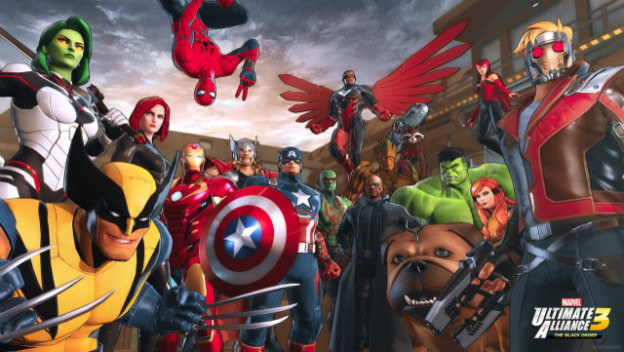 What's Next
Beyond that, there are three games coming that have various levels of mystery surrounding them. The only game we've seen anything at all of is Square Enix's "Avengers Project." All we've seen is a teaser trailer, revealed back in 2017. Developed by Tomb Raider and Deus Ex alumni Crystal Dynamics and Eidos Montreal, there are a lot of expectations for this one. Eidos Montreal is also long-rumored to be working on a Guardians of the Galaxy game as well, but this is still just a rumor.
Finally, we turn back to mobile, with a brand new game coming from a brand new developer. Some former Blizzard staff, led by Hearthstone director Ben Brode, formed a new company called Second Dinner and are working with Marvel on something that hasn't been formally announced yet. Chinese developer NetEase has contributed funding for the project, and that's about all we know. It will be interesting to see what this is, especially since Battle Lines already has the card thing covered.