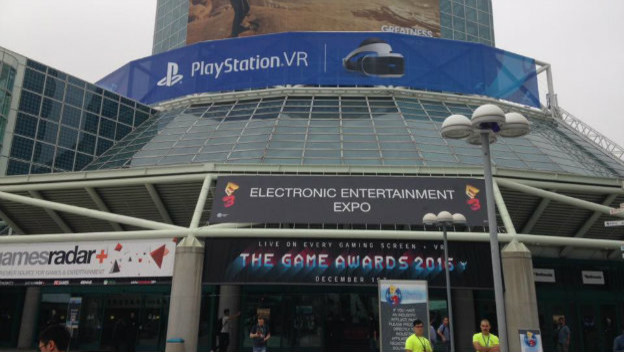 The running theme of E3 for the past couple of years has been, "Is E3 in trouble?" This question has always been floating around, despite all the hype and excitement for the legendary show. But when the ESA opened up the show floor to the public, the question seemed to get louder. Now, after two years of a more open, more pedestrian-friendly E3, things are actually, actively looking bad for the event. From several major publishers dropping out, participating companies electing to not rent booth space, and weird events that seem to just be there for content volume, it seems like things are pretty desperate. Is the magic of E3 finally fading in 2019, even for the eager fans happy to buy public admission?
Late last year, IGN's Brian Altano posted a pretty funny gag mockup of the usual E3 floor plans, responding to crazy news such as Sony electing to drop out of the show entirely. You can take a look at it below. It includes things like a petting zoo, a giant booth dedicated solely to Fortnite, overpriced food space, and a phone store. It's almost like an airport, save for the Konami booth. The funny thing is that, in the past couple of years, stores actually already popped up at E3, with companies like Hyperkin selling stuff. This is alongside a few booths dedicated to things like anime and game wearables, the PlayStation Gear tent, and even a dedicated Ubisoft store. As soon as E3 opened up to the public, buying stuff already started being a thing.
Speaking of buying stuff, the 2019 E3 floor plans were recently released for realsies, and there are still booth spaces marked as "available." Yikes. The West Hall, previously the big boy room featuring the likes of Microsoft, Sony/PlayStation, and Nintendo, now just has Nintendo in it. The space normally taken up by the other big console companies is now occupied by things like "E3 Esports Zone" and "The Unreal Garden." Oculus has a sizable booth, but otherwise the West Hall almost looks empty. As someone who has been to E3, looking at that floor plan is almost alien.
The South Hall floor plans almost look familiar. The big third-party publishers you'd expect to be there are still there. You can see Ubisoft, Square Enix, Warner Bros., Bethesda, and Capcom. There's also 2K, Epic Games (it's the Fortnite booth!), Bandai Namco, and even THQ Nordic. But there's something big missing. Activision, which is still participating in the show, doesn't have a booth. The Activision booth was one of the biggest of the whole show in past years, and now it's gone entirely. That's a huge loss for the show, especially since this year reportedly includes the return of Call of Duty: Modern Warfare. Microsoft will also be unloading some big guns at E3, but its space will all be outside of the convention center. Same deal with EA, which has its E3-adjacent event nearby, but separate.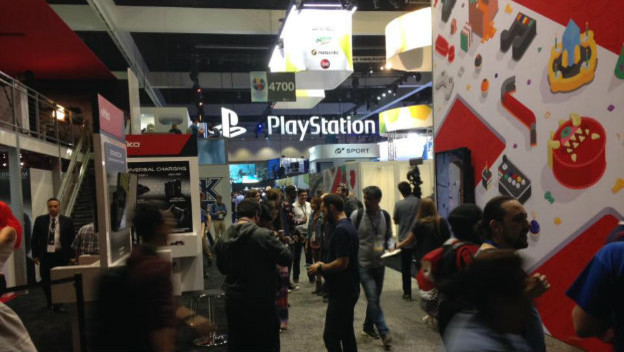 So, unless you're really into Nintendo or select third parties, the AAA experience at E3 2019 will be pretty lopsided. Even as a fan-centric event, it's going to be pretty hard to get people excited about the actual games there, unless Ubisoft has something crazy under its sleeves. It seems like the ESA is banking on a lot of the side attractions, such as panels, to get the fans feeling like their time and effort to be there is worth it. In fact, it was even recently announced that writers and producers of The Simpsons will be having a panel, which totally has a lot to do with upcoming video games.
E3 isn't going to drop dead tomorrow or anything. But this is the first year I find myself buying into the worry. Generally it has felt like kneejerk reactions to things like the public being present at the event. But now, it seems like publishers are dropping out left and right, and the ESA is struggling to fill space with attractions and community spaces. But the appeal of E3 has always been new game announcements and hands on demos for upcoming titles. If the shine fades away, and all that's left are panels and smaller games, it'll be hard for folks to justify the travel to LA on top of the pretty expensive admission. If publishers continue to drop out, and non-press/industry attendees get bored, what happens? Does E3 pivot to something else, or does it eventually become obsolete?