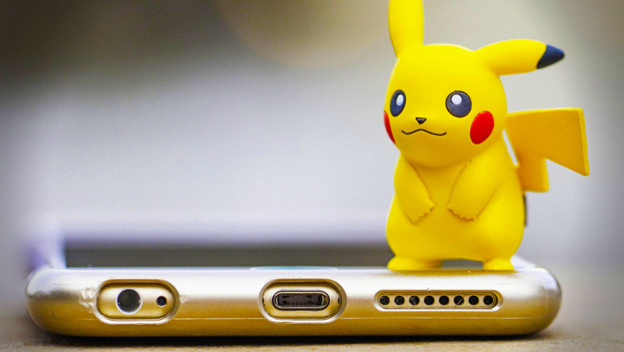 Pokemon is a legend when it comes to trends. It absolutely blew up as a phenomenon in the 90s and then, seemingly, went to sleep for a bit. The cartoon endured and it's not like there was a lack of fans, but it wasn't consistently in the spotlight like it had been with the original cards and video games. Still, it must have lingered somewhere in people's minds, scratching at the nostalgia centers of people's brains, because when a relatively featureless version of Pokemon GO was released, Pokemon was once again everywhere. We even saw a live-action movie starring Ryan Reynolds release in summer 2019. I didn't see that coming. New announcements have me thinking that this trend isn't about to subside, either. In fact, I think Pokemon is about to infect every waking and sleeping hour of its fans life; It's something that will be common to talk about at the dinner table.
Pokemon GO is a game meant to encourage physical activity. In it, players walk around the physical world while their phone's GPS tracks their location. When they are near a Pokemon, they can interact with it and catch it through an Augmented Reality mechanic. They can also claim territories called gyms, battle friends, trade Pokemon, and visit geocached locations to acquire items. It can be very social, and it can be very healthy. But, hey, sleep is also healthy and you have to stop playing Pokemon at some point to visit the world of the dreaming.
Or you did, anyway. Now you can continue playing Pokemon thanks to the upcoming title, Pokemon Sleep. I'm all for gamifying healthy habits and, even though it's ridiculous at this point, I'm rooting for this game. It may very well end up having a negative effect on sleep, as focusing on an activity doesn't always lead to rest. Not much is known at this point, though. What is known is that Pokemon Sleep will incorporate a fitbit like device to track sleep and then reward players with its compatibility with Pokemon GO.
What I have particularly enjoyed is Pokemon GO's compatibility with the slightly more traditional Pokemon experiences, Pokemon: Let's Go, Eevee! and Pokemon: Let's Go, Pikachu! on the Nintendo Switch. I like that it helps bridge the gap between the two types of gameplay. It all means I can get more use out of the app.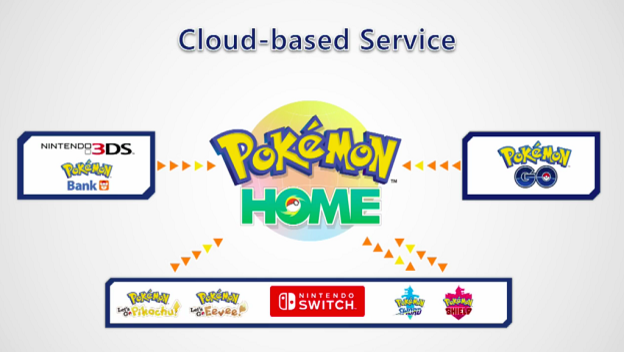 It is for this reason that I am particularly excited about Pokemon Home, which is the centerpiece for my theory that Pokemon might be posed to become bigger than ever. It's vaguely reminiscent of an app available on the Nintendo 3DS called Pokemon Bank that seemingly future-proofed your Pokemon catching investments by allowing you to consolidate the monsters you caught in various games into a single collection that you can then access in future games. Trading Pokemon from past versions hasn't always been easy in the past and, indeed, it has sometimes been impossible. That's not convenient for a game that insists you "catch 'em all." It also hurts if you're the type to get sentimentally attached to your virtual pets.
Pokemon Home will be a smartphone app, so it'll be even easier to trade Pokemon now that you won't need to be tethered to your console. It will also be possible to move Pokemon from past titles through the Pokemon Bank. Additional compatibility includes Pokemon: Let's Go, Eevee!, Pokemon: Let's Go, Pikachu!, Pokemon GO, and the upcoming Switch titles Pokemon Sword and Pokemon Shield. The caveat is that Pokemon from Sword and Shield won't be able to return to older titles. Still, this all means that players of all sorts can connect over their Pokemon with unprecedented ease.
I once again have to think back to the card game and how having certain cards was akin to some sort of social currency. Beyond that, they were fun to talk about. It's crazy to think that one day I might be able to trade my beloved Marowak to any kid I might have if I decide to go that route and have it mean something to them but somehow that might actually be a possibility. Pokemon just seems to be a big part of our culture, now, and it seems to be thriving.