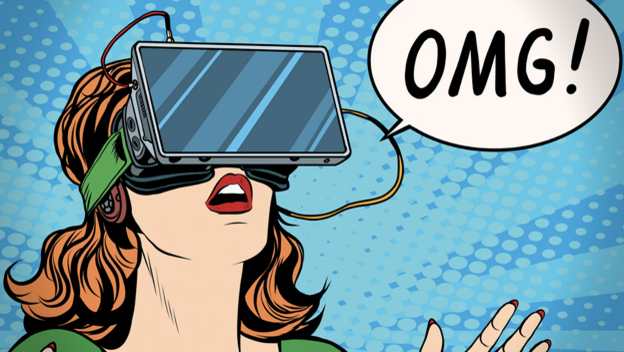 There are many who suggest that virtual reality is dead or dying. It's easy to see, from a very surface level, why they might think that. If you haven't been a fan and eagerly watching its developments, you might overlook some of its signs of vitality. But I believe that virtual reality is on the verge of thriving, and I think the Oculus Quest is the next big step in more universal VR.
Right now, there are a bunch of different levels of VR experiences that you can buy into as a consumer. Making these choices comes with a compromise. Do you want to break the bank, but have a super immersive experience? Do you want to save some money and only be able to watch novel videos? These are both options available to you, and there's going to be a sweet spot. Over VR's history, there haven't been any real affordable options for quality VR that would tick off all the requisite boxes for enthusiasts or sell any merely curious observer on the technology.
The HTC Vive is one of the best consumer options for an immersive experience. It features room scale VR, which means you can move about a free area and it will track you. It offers a large library of games. It has top-of-the-line motion controllers. It is also prohibitively expensive, and it takes a while to set up properly. This means it also involves a lot of hardware and, unless you buy an accessory, is wired. It's the exact opposite of cardboard box VR, by which I mean Google Box VR, although I suppose Nintendo Labo VR is a worthy contender.
The worthwhile middle ground, currently, is probably the PlayStation VR. Its hardware requirement is mostly accounted for if you already own a PlayStation 4. It even has motion control options and headtracking. It doesn't however, offer room scale VR, its library is more limited than the HTC Vive, and its PlayStation Move motion controllers are a carryover from the PlayStation 3. It's not perfect, but it has a growing library of quality games and with the PlayStation 5 on the horizon and the potential that brings if Sony carries PSVR forward, it could be another reason that the technology becomes more widely adapted.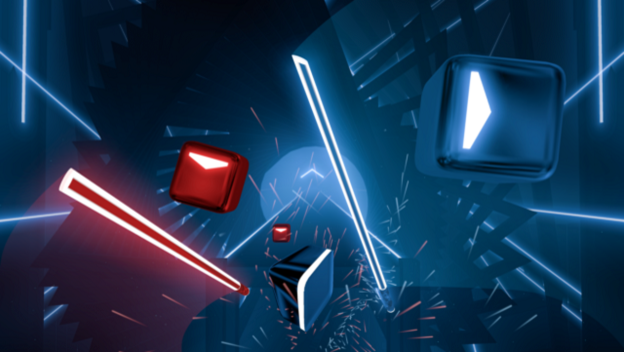 The Oculus Quest comes with a lot of impressive benefits that should appeal to a wider audience. Its price is $399.99 for its baseline model and $499.99 for the next tier up. That is basically the price of a console, which is probably fair since the Oculus Quest is a computer in and of itself; the company advertises it as "all in one VR." It also has motion controllers that are a step up from the PlayStation Move and room scale VR through the use of cameras built into the headset. There's no need to set up satellites around the room to use the device, meaning it's very portable and easier to show off. It's basically ready to go out of the box and consumers can jump right into browsing the curated list of games and apps.
It's probably pretty clear that I am excited about this device and that isn't just because I want one. I really want to see more people adopt virtual reality so that it can be incorporated into daily life with cool apps. I want even more developers to jump on board. In an ideal situation, success on the part of the Oculus Quest could also serve as a sort of blueprint for competitors which could lead to even more impressive leaps in affordable versions of VR. My only reservation, at this point, is how great the device's game curation will be and whether or not that will prove a good or bad thing to the industry.