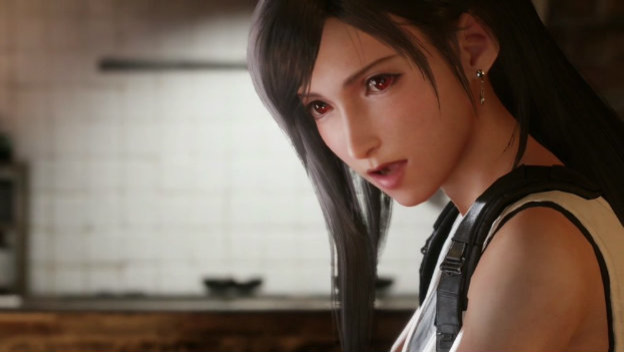 When you think about it, E3 media briefings divide up pretty evenly. Each year, we get about half of the press conferences on the weekend, and the other half welcoming us into the week. Microsoft, EA, and Bethesda already welcomed everyone to E3 2019 with their conferences. It was Nintendo, Square Enix, and Ubisoft that closed everything out for people. While these three weren't among the first, it didn't mean they left things out. Each one had its own specialties, which made each one special. Though, it was clear that in this group, Nintendo was the big winner. Major props to Square Enix for actually dating Final Fantasy VII Remake's release date, though!
Ubisoft was the first major company to kick things off on June 10, 2019. Frankly, it was in a tough place. It was hard to surprise people when they knew Skull & Bones and Beyond Good & Evil 2 wouldn't be there and things like the Ubisoft pass, Watch Dogs Legion, Roller Champions, Tom Clancy's Ghost Recon: Breakpoint, and Rainbow Six Quarantine already leaked or were announced ahead of time. Plus, we already knew existing games like Assassin's Creed: Odyssey, The Division 2, Rainbow Six Siege, Brawlhalla, and For Honor are getting updates. Still, the company tried. Not to mention, Watch Dogs: Legion did look really good. Or, should I call it Watch Dogs: Helen?
For existing games, there were lots of hints about things to come. Assassin's Creed: Odyssey will be getting a Creator Mode that lets people make their own storylines with choices and it will have an Ancient Greece: Discovery Tour. Brawlhalla now has Adventure Time characters. Rainbow Six Siege's new season was teased. For Honor is getting a limited time event that brings a new Samurai, Sakura the Spirit of Death. She's in Shadows of the Hitokiri until June 27, 2019. Just Dance 2020 is coming on November 5, 2019 and will be on the Switch, PS4, Xbox One, Wii, and Stadia. The Division 2 will get Episode 1 in July 2019, with new missions and a visit to a National Zoo. Episode 2 will take people to The Pentagon and feature a new raid in Fall 2019. The Division movie adaptation will be on Netflix.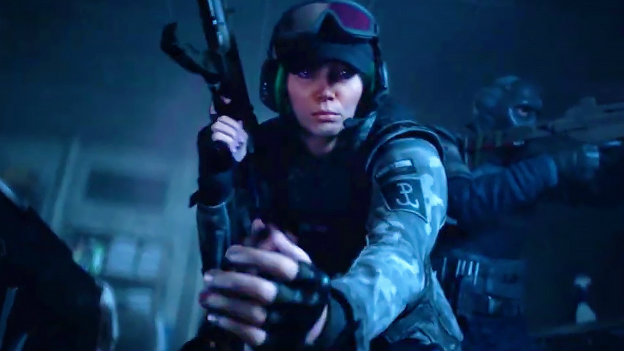 Plus, Ubisoft did mention quite a few new games! Major props for that. Watch Dogs: Legion, which will be out March 6, 2020, stole the show. We saw the character recruitment mission for James, a drone expert, though an existing member of DedSec was lost along the way. It showed off Helen, the old lady secret agent who stole everyone's hearts. Ghost Recon: Breakpoint will have AI teammates for solo players and a community program called Delta Company. Its beta will be held on September 5, 2019. There will be a mobile game with specialists from different shooters called Tom Clancy's Elite Squad. Tom Clancy's Rainbow Six: Quarantine is a PVE, three-player co-op game coming in 2020 to the PS4, Xbox One, and PC. Roller Champions will be a free-to-play game in 2020. Gods & Monsters will appear on the PS4, Switch, Xbox One, PC, and Stadia on February 25, 2020. Finally, UPlay Plus will be a PC subscription service for Ubisoft games with early access and access to a library for $14.99 per month.
Square Enix's E3 2019 media briefing only had a few minor reminders that certain games existed. Rather, it was mainly all about new games and new ports. Which is exactly what it seemed like the audience wanted and needed. On the Final Fantasy side of things, plenty of major games and ports showed up. Final Fantasy VII Remake gave us our first looks at Tifa and Sephiroth. It also confirmed the first game, which will release on March 3, 2020, will only cover the events in Midgar. Final Fantasy Crystal Chronicles Remastered Edition is still on the way, and it will be on the PlayStation 4, Nintendo Switch, Android devices, and iOS devices in Winter 2019. Final Fantasy VIII Remastered will be showing up on the PS4, Switch, Xbox One, and PC in 2019. Also, it's not really a Final Fantasy game, but it has a similar feel so we'll stick this here too. The Last Remnant Remastered ended up getting its Switch port and shadowdropped onto the Nintendo eShop.
Quite a few other installments in iconic Square Enix series had their moments. Dragon Quest Builders 2 had its moment with a demo reveal. PS4 owners can try it starting June 27, 2019. Dragon Quest XI's Switch port is still coming in Fall 2019 too. Two SaGa games were shown. Romancing SaGa 3's port will head to the Switch, PS4, Vita, Xbox One, PC, and both Android and iOS devices. The most recent entry, which is entirely new and not some port, is SaGa Scarlet Grace. It will come to the Switch, PS4, PC, and both Android and iOS devices.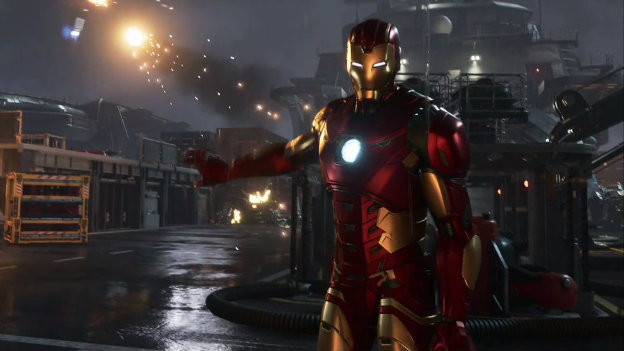 Then, there were the games that aren't tied to any existing Square Enix series. Three games of varying degrees of importance had a chance to shine. The smallest is Oninaki. It is an RPG from the makers of I am Setsuna and Lost Sphear, Tokyo RPG Factory. It will be out on the Switch, PS4, and PC on August 22, 2019. People Can Fly, the developer who made PC ports of Gears of War games and Bulletstorm: Full Clip Edition, have a new game called Outriders in the works for the PS4 and Xbox One. We'll see it in 2020. Then, there's the new Avengers game. Marvel's Avengers: A-Day will be released on May 15, 2019. All future DLC for it will be free, there will be no microtransactions, and PS4 owners will get early access to the beta and unspecified benefits.
Nintendo's E3 2019 Direct was absolutely packed. This was an event that hammered announcements in one after the other. So much so, it's easier to go through the reveals in order. Dragon Quest XI's hero will be a Super Smash Bros. Ultimate DLC fighter, with alternate looks representing past heroes, in Summer 2019. The Dragon Quest XI S port will arrive on September 27, 2019. Luigi's Mansion 3 will appear in 2019. The Dark Crystal: Age of Resistance will be a tactical tie-in to the Netflix show in 2019. The Legend of Zelda: Link's Awakening will be released on September 20, 2019 and will let you make your own dungeons. Collection of Mana is out for the Nintendo Switch immediately, giving people three games, while Trials of Mana, a remake of Seiken Densetsu 3, will arrive on the Nintendo Switch in 2020.
After the Mana games, some more mainstream games appeared. A The Witcher 3 Complete Edition will come to the Nintendo Switch in 2019. Resident Evil 5 and 6 ports are coming in Fall 2019. No More Heroes III is in development and will be out in 2020. Astral Chain will show up on August 30, 2019. Daemon x Machina will appear on September 13, 2019, while Contra: Rogue Corp will show up on September 24, 2019. Panzer Dragoon has a winter release window. Empire of Sin will show up in Spring 2020. Cadence of Hyrule will be a June 13, 2019 release. Animal Crossing: New Horizons has slipped to March 20, 2020.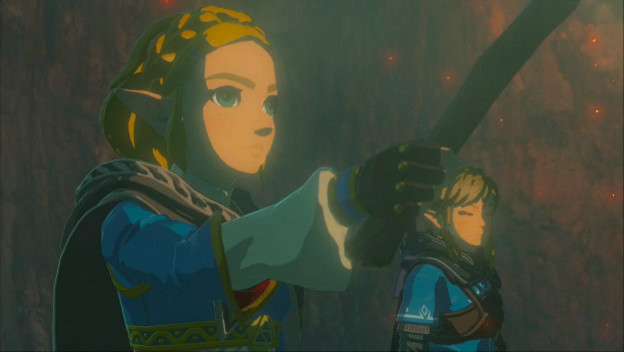 The E3 2019 Nintendo Direct ended on a bang. First, there was a tease that called to mind the King K. Rool reveal. Donkey Kong, Diddy Kong, and K. Rool were surprised by the appearance of Banjo-Kazooie. The pair will be a new DLC character in Fall 2019. Finally, a new The Legend of Zelda game was announced. It will be a sequel to The Legend of Zelda: Breath of the Wild. It has no release date, however.
Overall, it seems like the second half of E3 2019 media briefings were the best ones. While Ubisoft had a middling showing, Square Enix and Nintendo came on strong. We saw series we really care about here. The games all are coming relatively soon, so it isn't like we have 2021 or 2022 releases all over the place. In general, these three briefings were all definitely worth watching and ensured we'll have plenty to play for months to come.