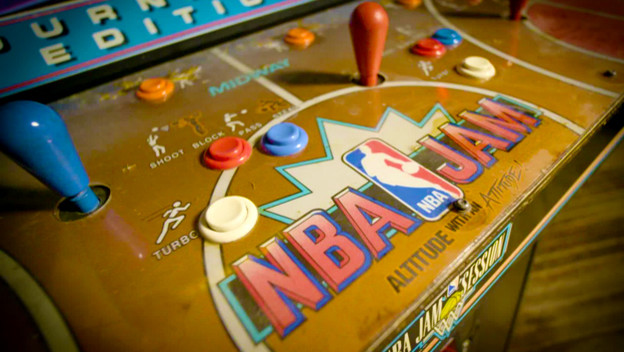 This summer, a trend has emerged in the NBA: signing two big superstars and then building a roster around them with whatever fraction of a budget is left. The idea, fundamentally, is that a team needs two big talents to win a championship, and two's about all one team can afford with the league's salary cap restricting how much you can pay your team. LeBron James and Anthony Davis! Kyrie Irving and Kevin Durant! Kawhi Leonard and Paul George! James Harden and Russell Westbrook! These dynamic duos are popping up around the league, and they're making one thing increasingly clear: we need a new NBA Jam, and we need it soon.
A franchise entirely about the pairing of teams' two stars, NBA Jam made its roster famous through its play. Who was on the Utah Jazz in the mid-1990s? John Stockton and Karl Malone, certainly, but most people would be unable to name a third player, much less the rest of the lineup. The quick Stockton and tough Malone made for a great NBA Jam team, and one that felt different from the rough-and-tumble paint play of the Knicks or long-range sniping of the Heat. New games came and went and rosters changed throughout Midway's run of releases, but these two were too iconic to replace.
And now we basically have a whole league full of Stockton-Malone pairings. We haven't had a new NBA Jam since the On Fire Edition of EA's respectable revival, and there are so many great options that have yet to be explored. LeBron James and Anthony Davis would provide a lot of muscle and inside presence without sacrificing all outside threats in the process. Kevin Durant and Kyrie Irving would keep things moving around and slash to the basket. Joel Embiid and Al Horford would swat every shot out of the air and probably goaltend a few times. Stephen Curry and Klay Thompson would barely cross the half court line and throw up a three, Tim Kitzrow would say something about downtown and then it'd still go in most of the time.
With our five-year break, it's also just a good time in general to bring back NBA Jam. The nostalgia is as strong as ever, and EA's last version proved that the classic gameplay refined at Midway two and a half decades ago more than holds up. It reviewed really well, and sold in large numbers both on console and in a still-active mobile port.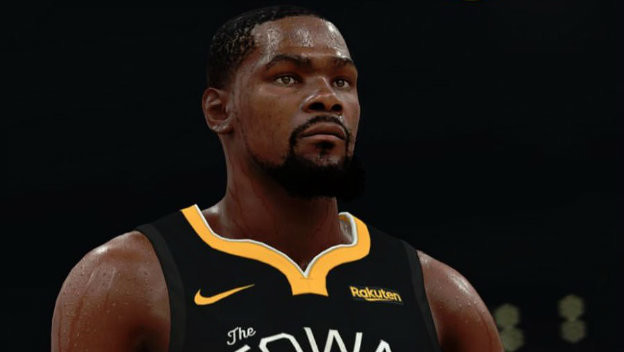 The license is clearly still secured, and the app has even been updated a few times over the years to maintain compatibility. But there's a lot that can be done with a new version, and many of the players in that release retired long ago. It's not filling the need players have for an all-new experience.
There are great duos across the league, and they're tailor-made for a new NBA Jam that hasn't released on this console generation and would be a great way to start the next one. It'd be good for the NBA, too, to make these players more marketable and these teams more beloved. And hey, maybe the Jazz's current lineup of Donovan Mitchell and Rudy Gobert could be the next Stockton and Malone! (Or maybe you substitute in Mike Conley. That'd be okay, too.)