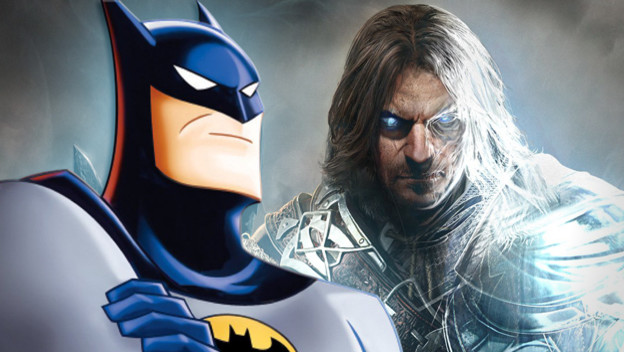 One of the biggest blockbuster movie trilogies of all time is Christopher Nolan's Dark Knight series. Starting with Batman Begins in 2005, these films radically changed what the phrase" Batman movie" meant, and the second film even ended up with Oscar nominations. But while this trilogy almost completely took over the Hollywood discourse in the pre-Marvel Cinematic Universe world, one odd thing stood out. Only one of the films saw a video game adaptation, despite that practice still being common at the time. Well, thanks to some serious sleuthing from journalist Liam Robertson, we now know there were multiple attempts at a Dark Knight game, and one of them somehow turned into Monolith's Shadow of Mordor.
Christopher Nolan's The Dark Knight was one of the most successful movies in Hollywood blockbuster history, and to this day remains a film that people look back on with reverence. Part of that was how closely the movie was tied to actor Heath Ledger's untimely death, and part of it was Nolan taking his serious film sensibilities and making them work with blockbuster genre storytelling. Considering so many other superhero movies at the time, such as Fox's X-Men films had video games, it was always strange that The Dark Knight never had one. And part of that could be a simple reaction to what happened with Batman Begins.
Personally, I thought the Batman Begins video game, published by EA, was pretty solid for what it was. It was clearly a mid-tier PS2-era action game, but it had clever ideas about how Batman uses fear to manipulate his prey, and was really only held back by obvious time constraints. Despite that, it was more or less critically panned, and fell off into relative obscurity. EA then pursued a game after that to tie in with The Dark Knight, but that project was ultimately cancelled, and developer Pandemic Studios was shut down.
Here's where Liam Robertson of Game History Secrets comes in. In a video he recently published, Robertson claims that Monolith, which at the time was best known for the F.E.A.R. series, had its sights set on The Dark Knight. The developer had recently been acquired by Warner Bros., and wanted to try latching onto a previously-established IP for something new. The problem with making a Dark Knight game was that part of the deal required permission or approval of some sort from Nolan himself. Robertson suggested that multiple sources from Monolith told him Nolan was oddly difficult to even get a hold of, with some suggesting his bad experiences with the previous game attempts scared him away from video games altogether.
At the same time as this Dark Knight project was being prototyped, two other important things were happening. The first, was Rocksteady releasing the first Arkham Asylum game, which ended up being a huge success. The second, was that a different team at Monolith was using similar technical structure as the Dark Knight project to make a co-op action game based on The Lord of the Rings. At roughly the same time, Arkham City was greenlit, the Lord of the Rings pitch was rejected, and the Dark Knight game was ultimately put on the shelf due to Nolan's disinterest. But while the Lord of the Rings idea didn't work, Monolith chose to stick with that lane.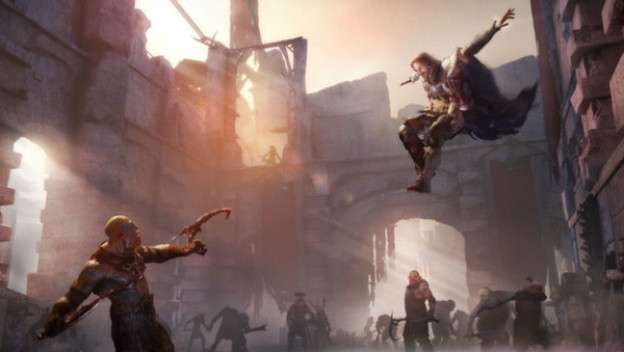 After modifying the original idea to something more mass market-oriented, Monolith ultimately did get approval. This new game, which was a single-player, open world action title, would supposedly use a lot of technology from the abandoned Batman project. Robertson even noted that he was told early builds of the game used old Batman models, brandishing a sword. The suggestion here being that while Shadow of Mordor's gameplay is often compared to Arkham Asylum, it's possible that much of the gameplay ideas were carried over from the Dark Knight game.
In the end, Shadow of Mordor was released in 2014, and became a quick success. Lord of the Rings fans absolutely loved it, and even non-fans were drawn in by the violent, rewarding combat, Nemesis System, scale, and fidelity. Only a few years prior, if things had gone differently, Shadow of Mordor may have never existed. Instead, we could have had one heck of a Dark Knight video game.